Mortal Kombat 3 Anniversary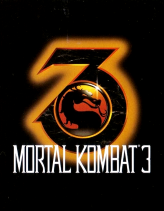 Mortal Kombat 3 Anniversary
Anniversaries
Marking the anniversary of the original release of Mortal Kombat 3!
submitted
04/12/2021 02:55 PM (UTC)
by

Mick-Lucifer

About Me

What do you like? Hit the Toasty thumbs up on articles and forum posts for a quick response!
Member Since
02/22/2003 01:11 PM (UTC)
© 1998-2023 Shadow Knight Media, LLC. All rights reserved. Read our
Privacy Policy
.
Mortal Kombat, the dragon logo and all character names are trademarks and copyright of Warner Bros. Entertainment Inc.