Don't call it a comeback! Mortal Kombat 11 is officially returning to the Evo World Championship in 2023! The Ultimate version of the most recent installment will continue its uninterrupted presence at the celebrated tournament, which returns to Las Vegas in August. Read on for more detail:
Players from around the globe returned to Mandalay Bay for last year's World Championship after the fight was driven online by the height of a pandemic. MK11's best will once again make the trek for a weekend of elite competition August 4th-6th.

Registration is now open at evo.gg, with a line-up of eight games furnishing the 2023 competition with legendary titles.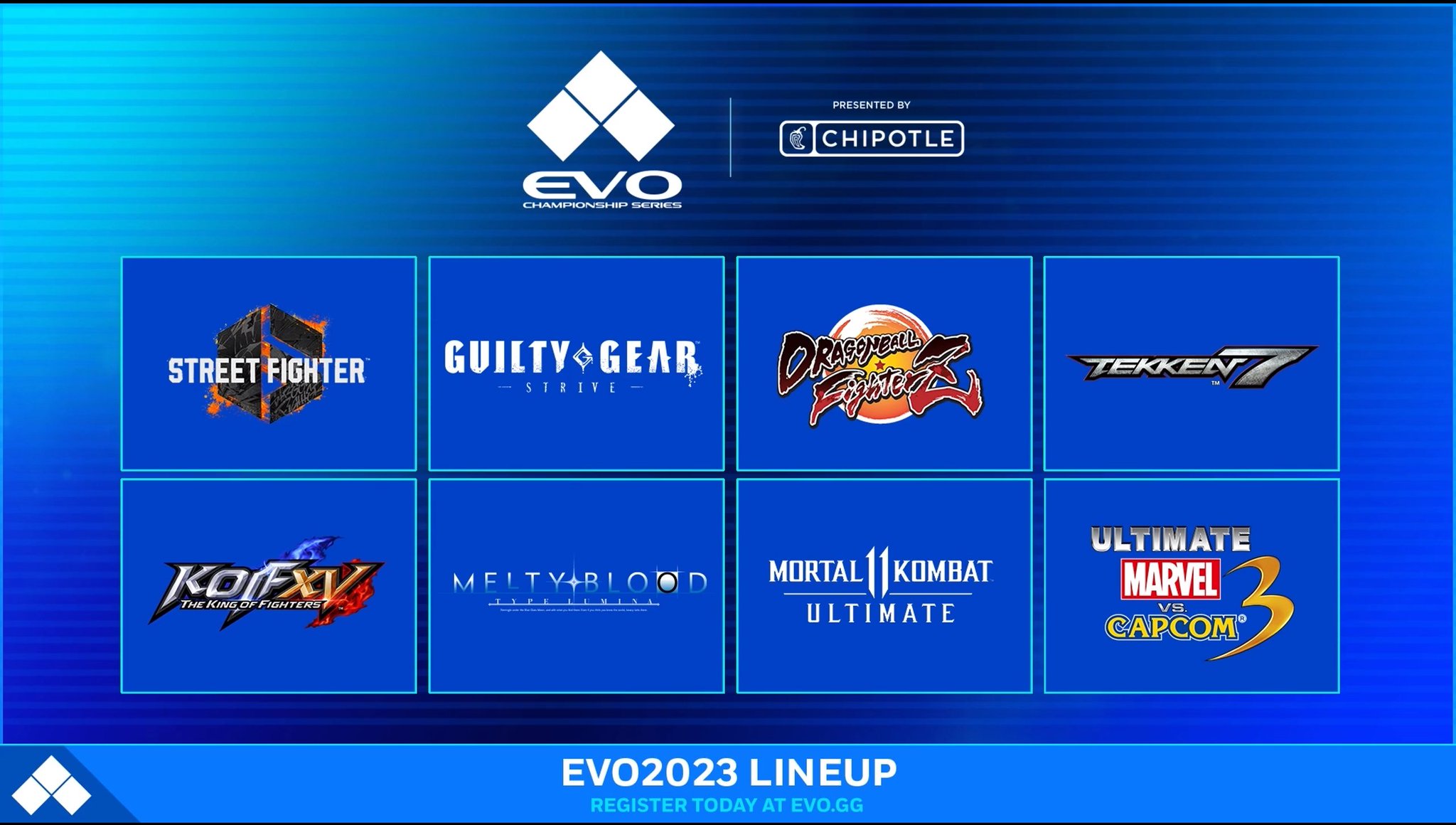 New release Street Fighter 6 will make its Evo debut, with Tekken 7, Guilty Gear Strive, and King of Fighters XV maintaining long-lived series, alongside Dragon Ball FighterZ and Melty Blood, and Ultimate Marvel vs Capcom 3 making a surprise comeback for the first-annual throwback tournament!

Will you walk the golden mile to wave the flag for Ultimate Mortal Kombat 11 and claim supremacy over all the realms? Share your story with us in the Mortal Kombat 11 forum, and begin your training with Fight Klub powered by MKO! FIGHT!