Another warrior steps out of the darkest region of reality to enter the arena of Mortal Kombat Mobile! The dark wraith officially returns in retro style when Klassic Noob Saibot exits the portal soon. Watch the trailer:

Watch: MK Mobile Klassic Noob Reveal Trailer | MK Mobile Klassic Noob Gameplay Trailer
The once passive observer is inspired by his klassic appearances in Ultimate Mortal Kombat 3 and Mortal Kombat (2011). He joins his recently added future MK11 self in the playable roster, as well as Klassic Smoke, MK11 Shang Tsung, MK11 Scorpion, and MK11 Sub-Zero!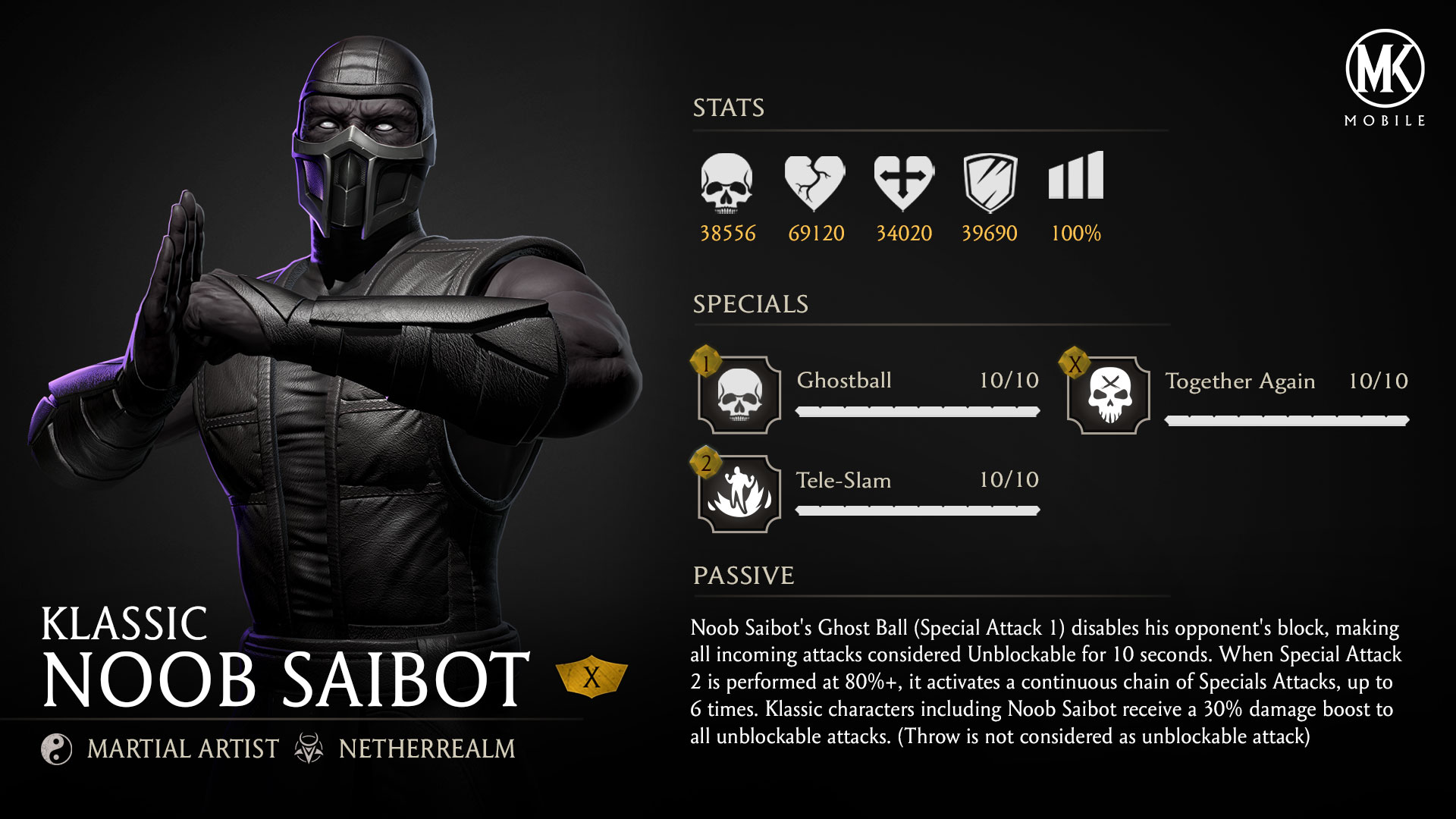 You can join the Brothers of Shadow by downloading Mortal Kombat Mobile for free on iOS or android via the App Store and Google Play. Connect with MK Online by downloading the free MKO App via App Store and Google Play to like this story and share your comments. Cast a dark cloud over the Mortal Kombat 11 forum for more news & discussion!