Mortal Kombat 11's resident sinister sorcerer is set to slither into Mortal Kombat Mobile to steal your soul! Shang Tsung is the latest exciting addition to the massive MK mobile roster and you can get a taste of what's come in official reveal and gameplay trailers! Watch:

Watch: MK Mobile Shang Tsung Reveal Trailer | MK Mobile Shang Tsung Gameplay Trailer
Just like MK11's first Kombat Pack fighter, Shang Tsung bears the likeness of actor Cary Hiroyuki-Tagawa, but you have options. He can deal massive damage by stealing the soul of his opponents -- or just mirror their deadliest moves back at them by literally morphing into an opposing character!

Shang Tsung joins a growing line-up of MK11 kombatants that recently expanded to include Noob Saibot, as well as Skarlet, Raiden, Scorpion, Sub-Zero and more!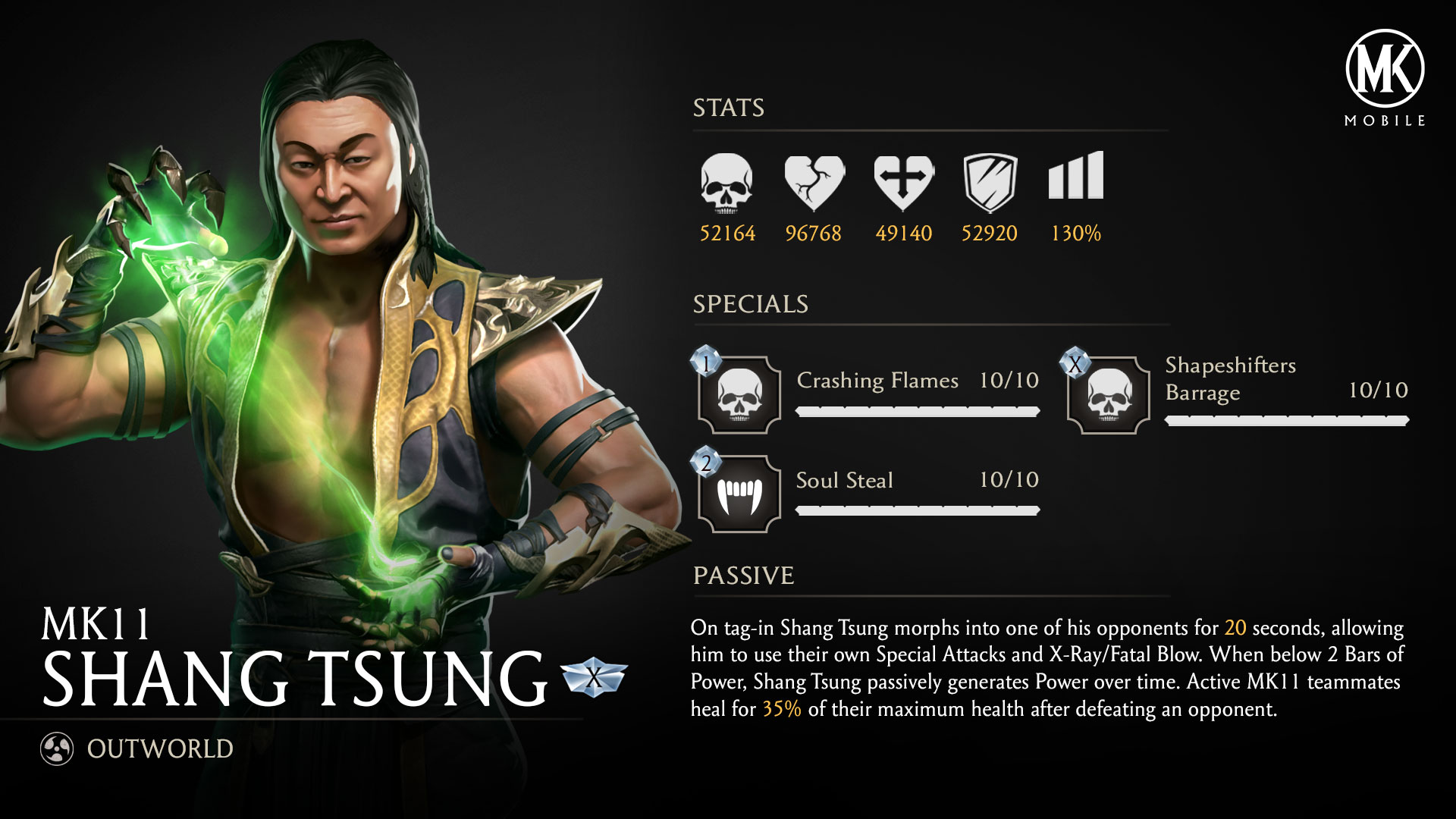 The latest MK Mobile update also brings a winter blizzard with the Kold War Tower event, plus new rewards and brutalities! You can return to Shang's island by downloading Mortal Kombat Mobile for free on iOS or Android via the App Store and Google Play. Watch the trailer and share your thoughts in the comments below. Find and discuss more of the latest in the Mortal Kombat 11 forum!