Todd McFarlane's Spawn has stepped out of the shadows and into the spotlight as one of three guest characters coming to Mortal Kombat 11's Kombat Pack! You've seen him in the Kombat Pack trailer - now examine his living costume in official character art!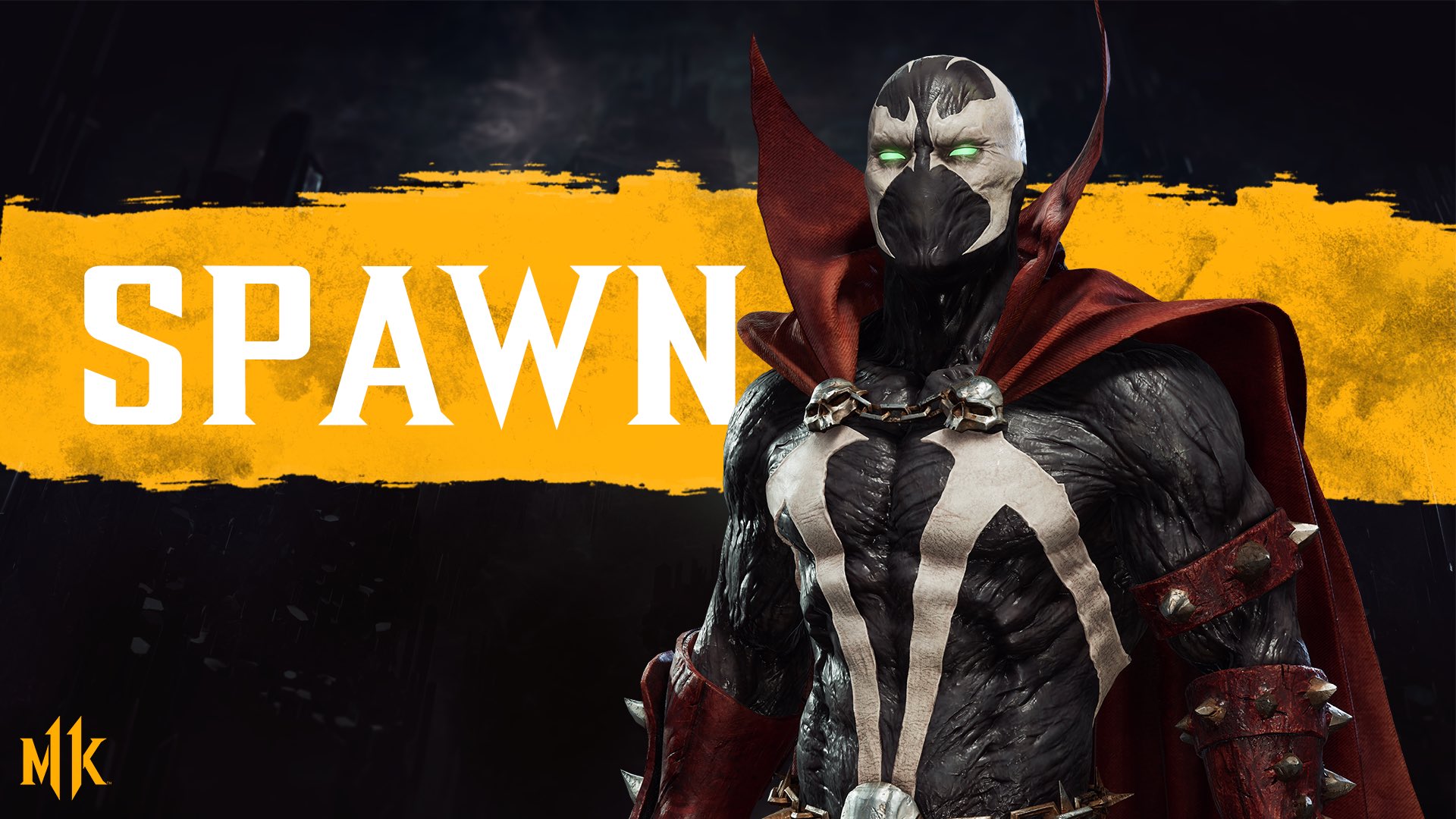 The rough, rippled texture of Spawn's costume evokes its nature as part of his hellspawn body. It appears very reminiscent of the live-action suit created for actor Michael Jai White in 1997's Spawn feature film, with spiked gauntlets and straps that favour the classic comic book design.

Spawn was confirmed with the first Shang Tsung & Kombat Pack announce trailer in June, but will be the last downloadable content character to arrive in-game. Early access is scheduled to begin March 17, 2020. A brief bio was released with the original reveal:
Todd McFarlane's Spawn is one of the world's best-selling and longest-running monthly comic books, with hundreds of millions of copies sold worldwide in more than 120 countries and 15 different languages. The Spawn comic book tells the story of Al Simmons, an elite government assassin who was betrayed and killed by the CIA. Instead of dying, he sells his soul to Hell for a second chance at life, and becomes Spawn, an unstoppable soldier fighting the underworld. Spawn is voiced by Keith David, the original voice actor from 'Todd McFarlane's Spawn,' the Emmy award-winning HBO animated series.
Creator Todd McFarlane thinks Spawn lives up to the comics - do you? Tell us what you think in the comments below and join the discussion on the Mortal Kombat 11 forum!