Fall Guys: Ultimate Knockout is the online multiplayer sensation taking the world by storm! Its squat mascot characters are ripe for novelty skins -- and one fan has taken it upon themselves to create the perfect Mortal Kombat crossover! Take a closer look:
Fall Guys combines the battle royale format with obstacle courses and mini-games. It's basically Takeshi's Castle meets Minions, resulting in a mean bean machine of rollicking playground fun that even offers a "Flawless Victory" achievement for players who survive a round without toppling over!

The playful nod to MK makes these Ultimate Mortal Kombat 3 palette swap skins -- created by Twitter user Salsa -- a natural compliment to the cutesy carnage of competition.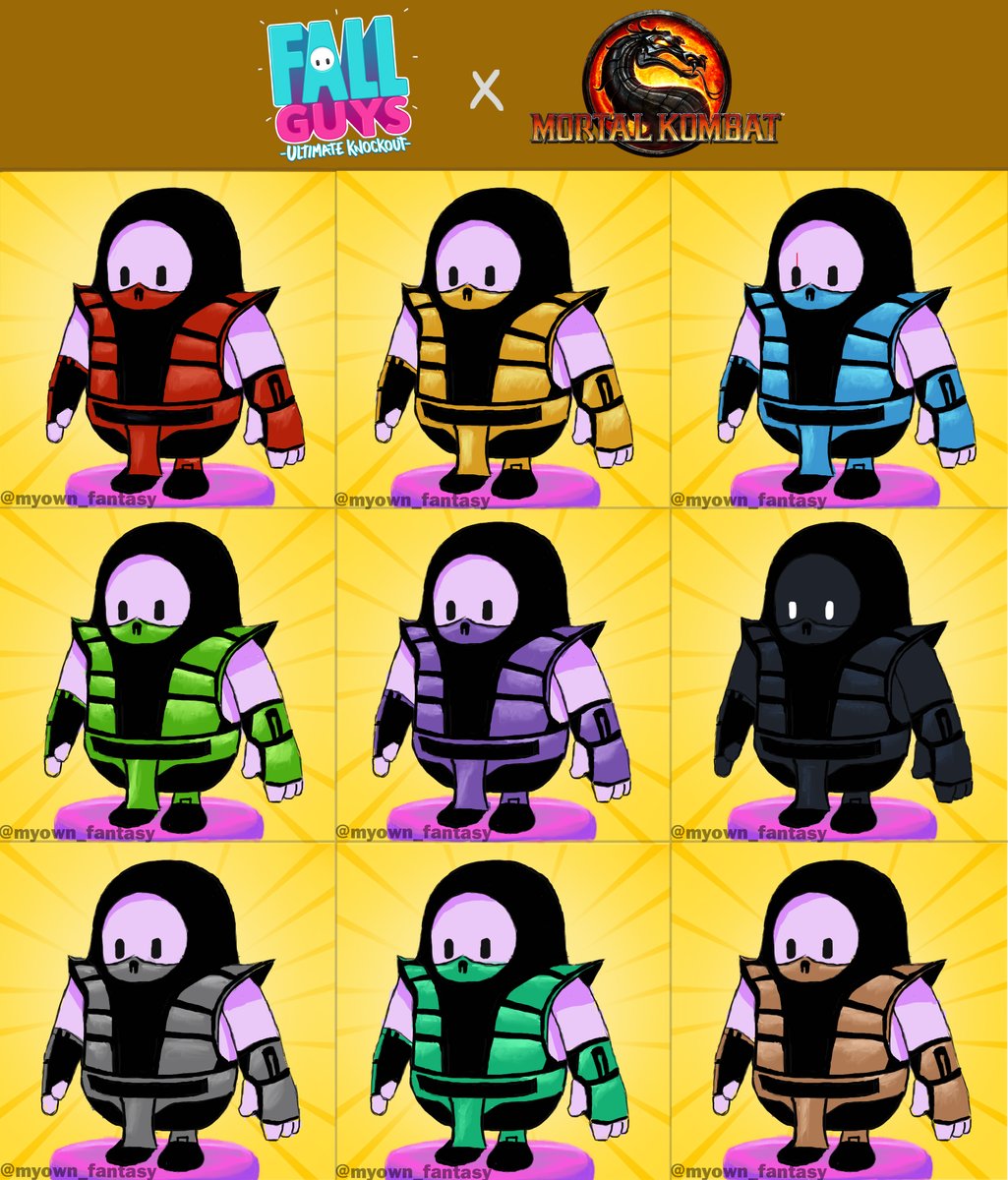 Characters can choose two-tone color palettes and patterns unlocked in Fall Guys, but Salsa envisions a rainbow of Mortal Kombat characters inspired by the klassic design. From top to bottom, left to right, they are: Ermac, Scorpion, Sub-Zero, Reptile, Rain, Noob Saibot, Smoke, Chameleon, and even Tremor!

It's not the first time we've seen someone suggest a mash-up between brutal kombat and kid friendly trends. This is right up there with MK Lego, MK Minecraft, and even the ultra convincing MK Fortnite designs created by Eric Tran!

Fall Guys has just added its first licensed tie-in skin to customization options: Portal 2's P-Body. Could a Mortal Kombat crossover actually eventuate? Sharer your thoughts in the comments below and check out more weird and wonderful designs on the Fan Kreations forum! Or hit up the Kreations Portal to submit your own!