Since his very first appearance: Scorpion has been an icon for gaming and the Mortal Kombat franchise. Now Brazilian merchandiser Iron Studios is paying homage to the ninja's earliest incarnation with a dramatic new statue in the klassic style! Take a closer look and find out more:
We've seen plenty of merchandise inspired by the arcade trilogy, but the Battle DIorama series from Iron Studios sets itself apart in a few ways. 1:10 scale means it's a little more compact and a little more affordable than previous high-end statues, but still manages to deliver a touch of Hell with a "rustic" bone-laden base, and Scorpion's trademark blood soaked rope spear!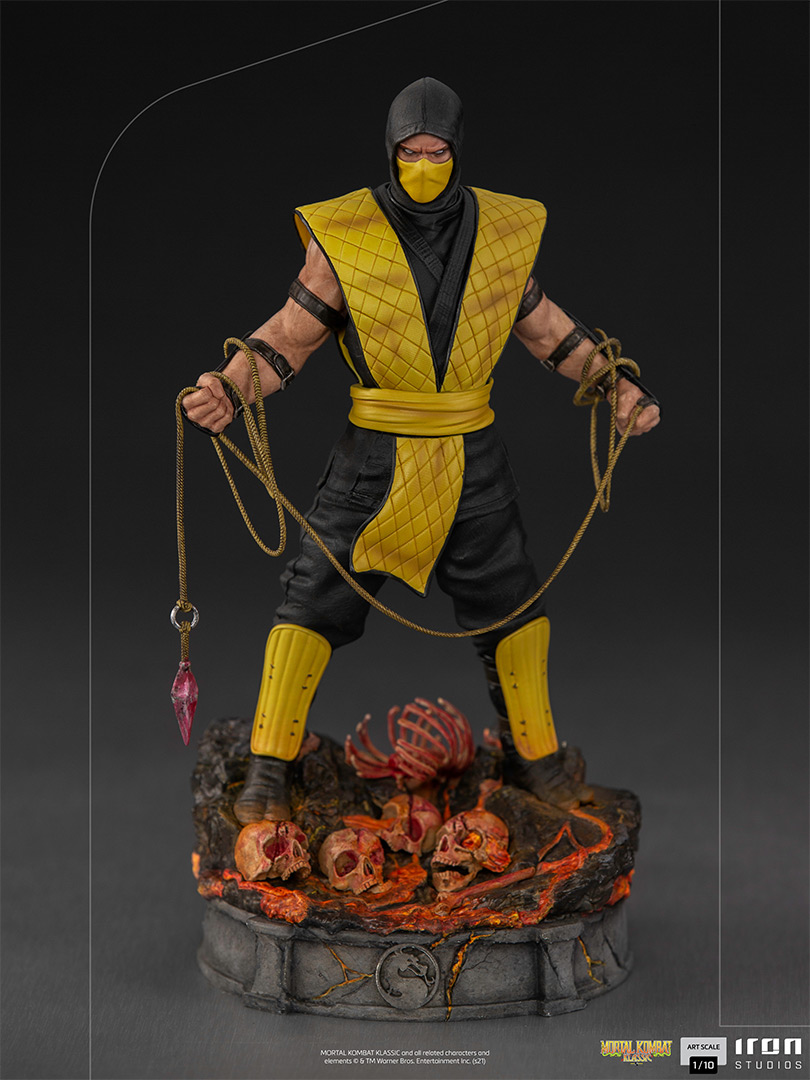 Scorpion is hand painted polystone standing 8.9" tall, 4.7" wide, 4.3" deep and weighing a modest 1.9lbs. With white eyes and a stern scowl this is an impressive adaptation of the klassic sprites and carries an impressive $179.99 price tag. If that sounds fair you can pre-order now for delivery in Q4 2021.

Scorpion is currently appearing in the Mortal Kombat movie, and you can vote for him in this year's Supreme Mortal Kombat Champion character tournament! Share your thoughts about this statue in the comments below or discover more in the Media & Merchandise forum!