Storm Collectibles have been a staple of San Diego Comic-Con for several years now. Their 2019 SDCC display doesn't disappoint - showcasing the expanding Mortal Kombat lineup with gruesome Lin Kuei cyber fatalities! Take a closer look at the accessory assault: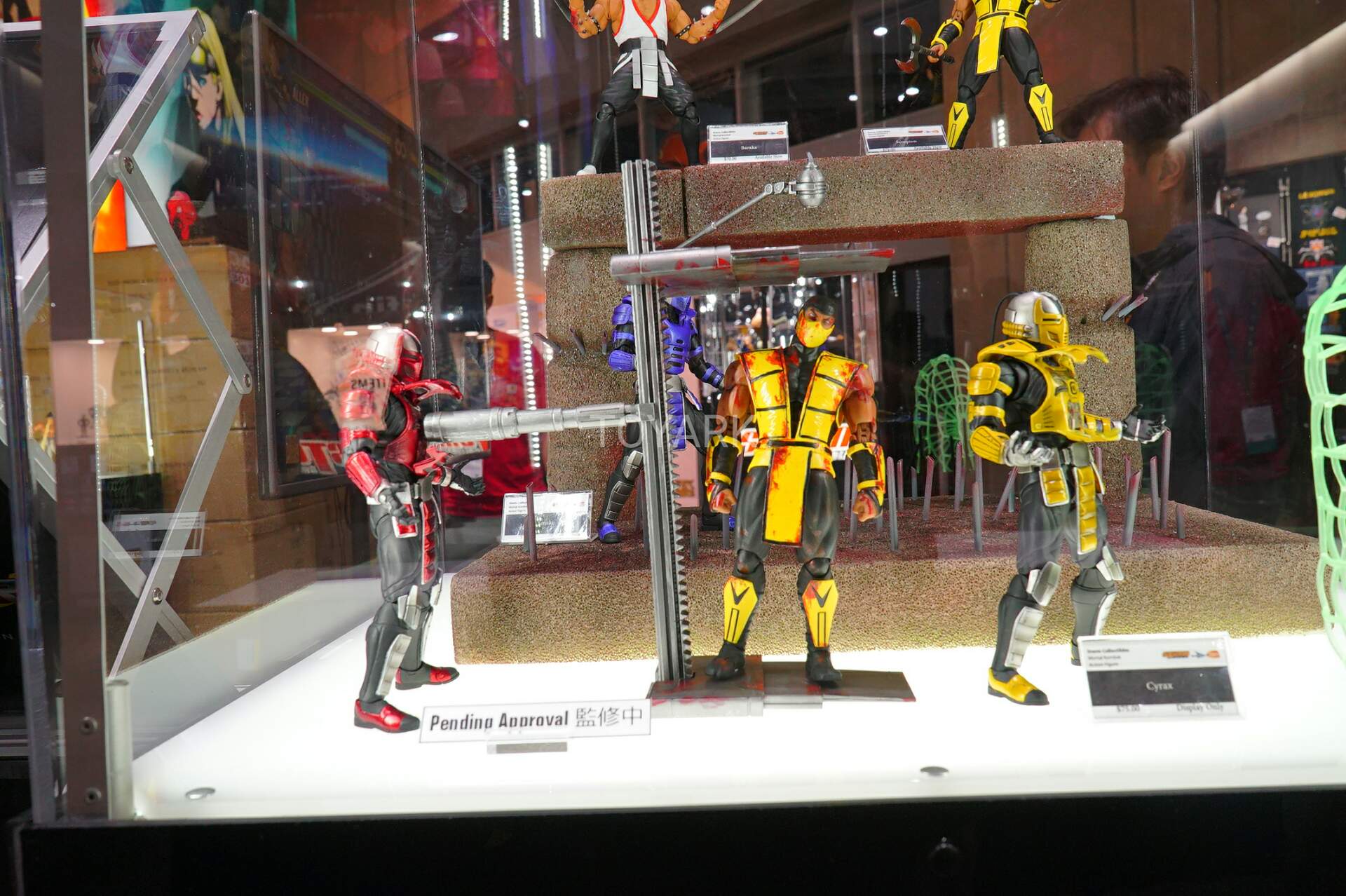 The Hong Kong toymaker's 1:12 scale line keeps it strictly klassic, drawing design inspiration from the original arcade sequels for UMK3 Scorpion and MKII Baraka.

The Lin Kuei cyber-assassins introduced in Mortal Kombat 3 are the feature stars of the display. Sektor stands out with his compactor fatality threatening a gruesomely repainted Scorpion already splattered in his own blood. The mechanical apparatus attaches to an open chest cavity for game authentic accessorizing!

Smoke can be seen standing on a spike field inspired by the iconic Pit Bottom arena with his robotic arm attachment extending from the shoulder. Cyrax strikes a slightly more impressive pose, chest cavity open with his iconic green cyber net floating threateningly in front of him!

Toyark has extensive coverage, with more images from the Storms display, including figures based on Injustice, Street Fighter, Tekken, Tekken. and King of Fighters!

Baraka and Scorpion have already been released. Cyrax is next cab off the rank, with designs pending approval on the other cyber-assassins. Got yourself a pre-order? Who do you want to see next? Jump into the comments below to share your thoughts and find more news and discussion in the Media & Merchandise forum!