Ermac missed the cut for the playable roster in Mortal Kombat 11, but makes a noteworthy cameo in The Krypt mode. The appearance includes a new design for the enigmatic fan-favourite, which the artist responsible shared in more detailed art for the gestalt soul-man. Take a look: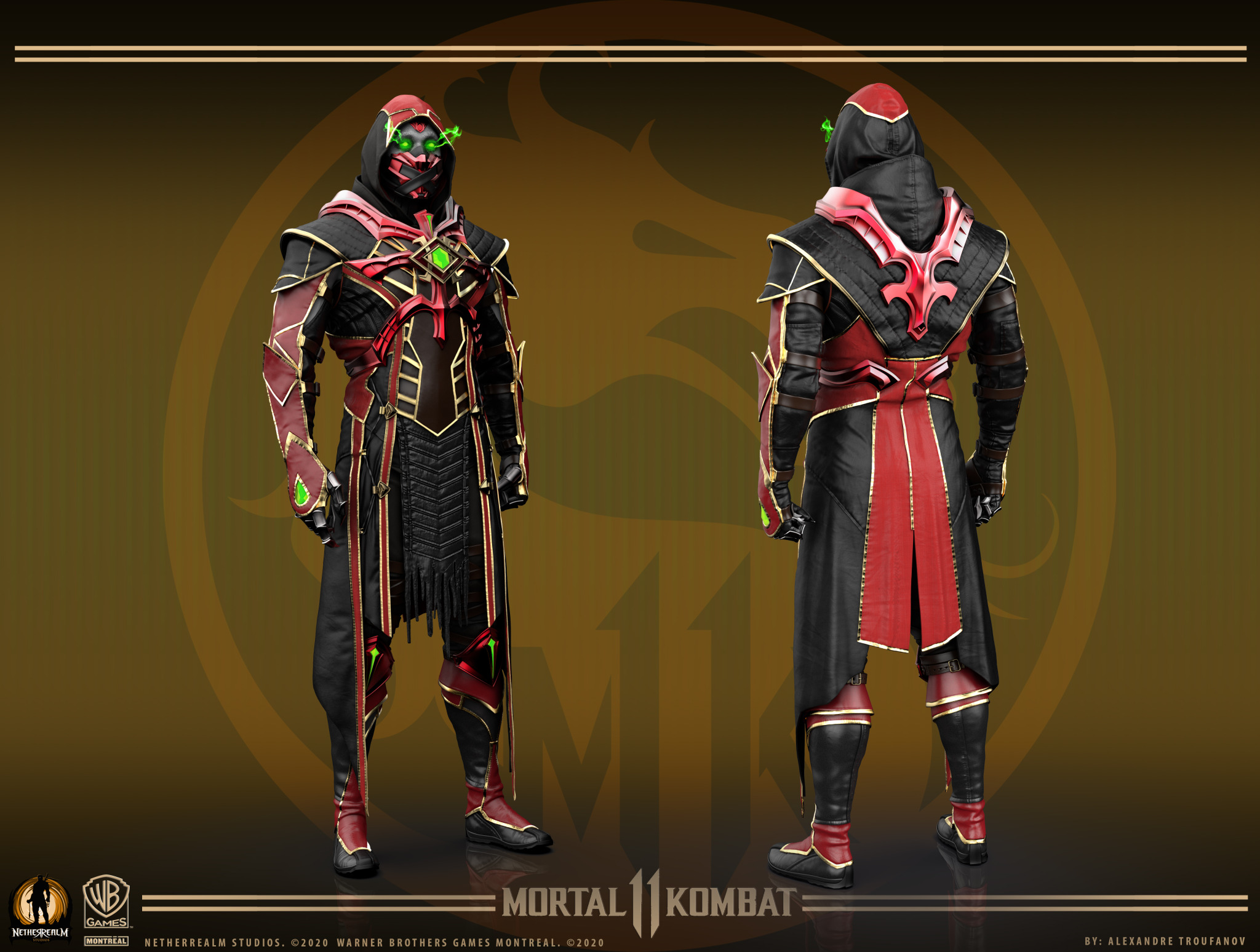 Alex Troufanov is a Senior Character Modeller at Warner Brothers Games Montreal, and shared the rendered design art [above] to his personal portfolio, last month. The image shows a clear front & back view of Ermac's new design, which adapts classic motifs with the addition of extensive gold trim, and paneled layers in his trademark black and red.

Perhaps anticipating the response of eager fans who've hoped Ermac might make a downloadable return, the artist elaborates on his status: "Ermac's model was one of the characters I created for MK11 while working on the project . Unfortunatly he is not part of playable characters but you can find him dead in the krypt.".

Ermac can be discovered by navigating the subterranean halls of Goro's Lair, to eventually reach the outdoor bottom of The Pit, where his corpse lies impaled upon a spike. Players acquire an amulet from the body that will grant their avatar powers of telekinesis, and the ability to open soul canisters. The amulet can be seen on Ermac's chest in the design art.
| | |
| --- | --- |
| | |
Ermac has been a popular subject for concept artists to share: Bernard Beneteau revealed concept art for the 2011 reboot, as well as his own tattered design that caused a stir in 2014. MK Online also exclusively shared Mortal Kombat X concepts thanks to Justin Murray.

What do you think of Ermac's new look and grim fate? Share your thoughts about the design with us in the comments below. Then join more discussion on the Mortal Kombat 11 forum.