Fujin is one of the exciting klassic characters returning to the playable roster for new downloadable story chapters in Mortal Kombat 11: Aftermath. The long awaited return brings a brand new style for the wind god, which can be seen in official render artwork. Take a look: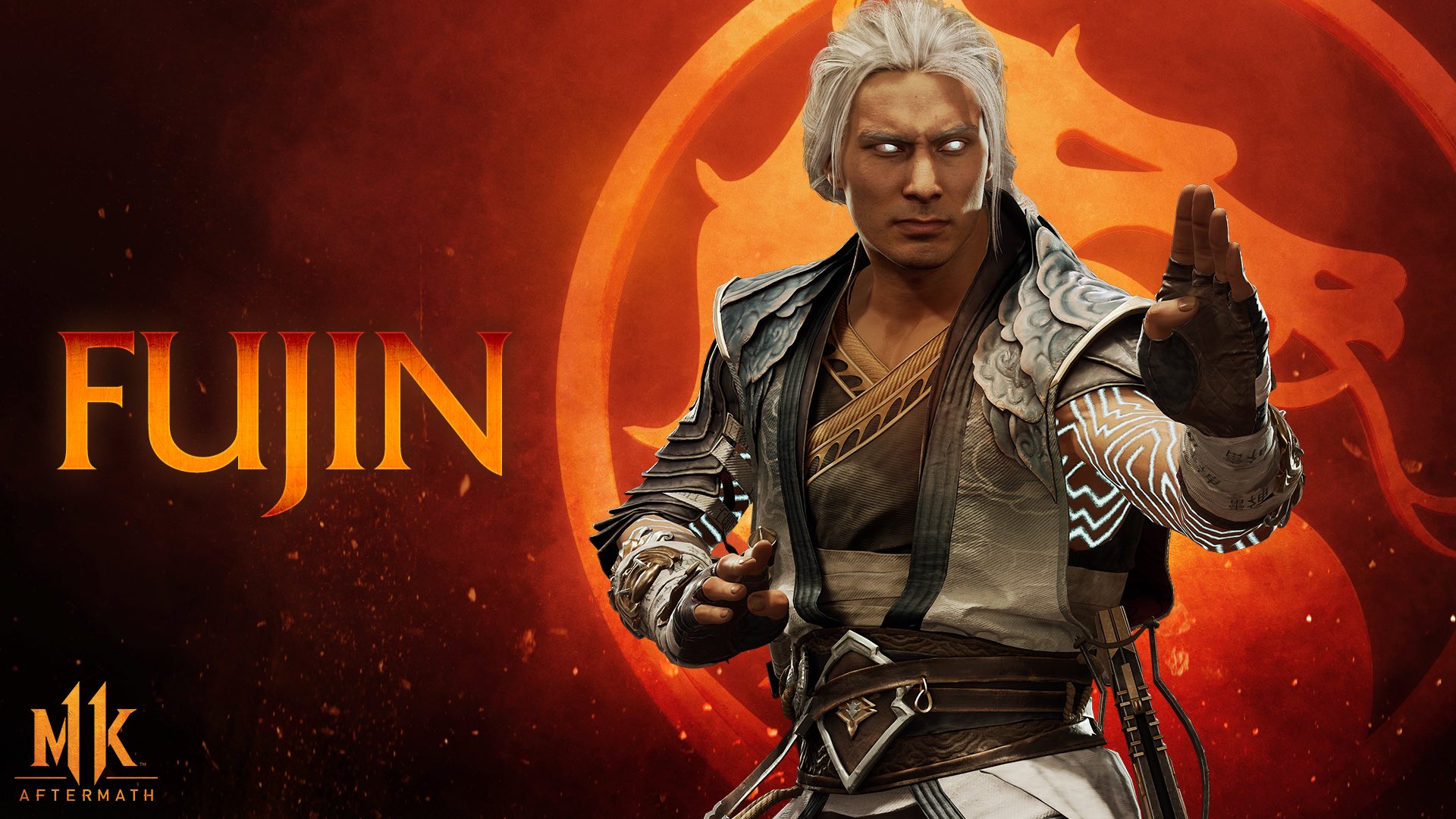 Fujin is outfitted with the many layers and textures that we've come to expect from modern Mortal Kombat designs. This particular look blends white, grey, and muted blue highlights with a balance of varying earth tones. Cloud patterns on his shoulders and tunic reflect traditional depictions of Asiatic storm gods, with glowing blue tattoos along his arms promising the power of a mighty gale!

The same design can be seen in Aftermath character promotion & screenshots, but differs from the teal & maroon attire seen in the announce trailer and story mode preview scene.That skin recalls Fujin's past playable appearances in Mortal Kombat 4 and Armageddon. Players will be able to customize his appearance once released.

The Aftermath expansion is available to pre-order for $39.99, or bundled with the Kombat Pack. All MK11 players can also look forward to the free addition of Friendships, Stage Fatalities, and new arenas. Find and discuss more information on the Mortal Kombat 11 forum!