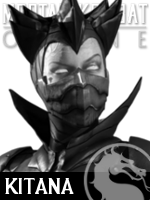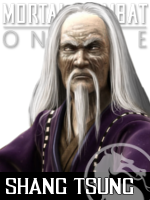 It's been four years since Mortal Kombat X was first announced and unveiled at E3 2014!

Along with a couple of series favourites; initial previews thrust a mysterious new generation of fighters into the spotlight. Their stories were told in MKX, a mobile game, comic book tie-ins, and the expanded edition of Mortal Kombat XL. A couple of franchise legends even made the leap into Injustice 2 in time for last year's 25th Anniversary celebration!

At every step of the way, MK Online has invited fans all over the world to take stock of characters new and old. This year our annual tradition is turning our attention towards the future of the series! We're thinking about what happened last, and what will happen next, while asking the eternal question: Who is the Supreme Mortal Kombat Champion?

You'll decide the answer as the ultimate fan voting tournament returns to Mortal Kombat Online for another year! We're inviting every fan to make their voice heard in the Fan Koliseum as we speculate about the future of the series! Read on to learn more about the ins and outs of this year's unique tournament! Keep scrolling for regularly updated results and links to each battle!