It seems the saga of an HD remaster of the original Mortal Kombat arcade trilogy is an on-going one. New concept art has emerged from the latest in a string of aborted attempts at a revival, revealing interesting features from Mortal Kombat Kollection Online. Read on: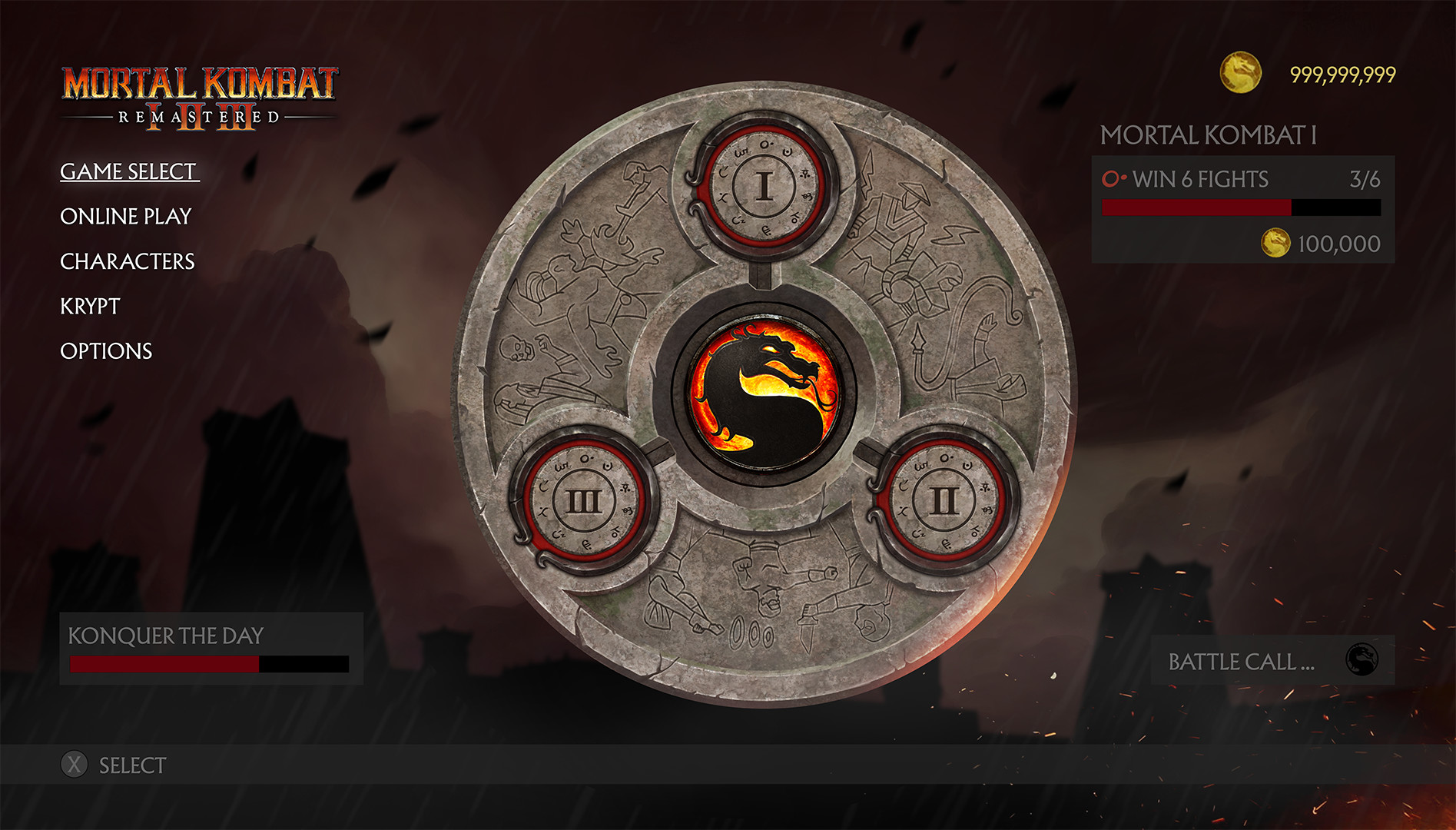 Exact details from the apparently cancelled Mortal Kombat Remastered project are unknown, but Concept Artist Danny Huynh released images to his ArtStation account showing designs for menus, modes, and the iconic special attacks used by Scorpion and Sub-Zero in the original game. Click the thumbnails below to take a closer look:
DSO Gaming reports this incarnation of an HD remake was being developed by Blind Squirrel Games, but has since been cancelled. This is apparently separate to a previously cancelled version initiated by developers of the fan-made Mortal Kombat HD Kommunity Edition, who flirted with an official released dubbed Mortal Kombat Returns with support of Ed Boon, but were overlooked in favour of a more experienced development team.

Huynh has since removed the concept screenshots from his page, but the DSOG report outlines an intent to create new ways to play the original trilogy of games, including some version of The Krypt -- seen in releases since 2002's Deadly Alliance and returning in this April's Mortal Kombat 11 -- as well as online modes, and other features. Rumors from previous attempts have described the ability to pit versions of characters from different releases against one another.

The only character pictured in mock menus is Scorpion, seen in render art taken from Mortal Kombat vs DC Universe. This is more than likely a mere place holder. We know Warner Brothers has newly photographed live-action sprites somewhere in their archives. In 2014, MK Online previously reported on images from the HD photoshoot. These may or may not be still in consideration for use.

The lure of an HD remix of klassic arcade installments has long tempted nostalgic fans, but in a recent interview with Gameinformer, co-creator and NetherRealm Studios Creative Director Ed Boon said he isn't convinced the novelty wouldn't sustain interest for much more than a week or two. With new entries like Mortal Kombat 11 once again revisiting MK's past, it's a topic that's sure to continue to tempt fans, even as it draws them to a more promising present.

Read more about the long and winding history of MKHD in MK Online's Saga of Mortal Kombat HD feature, and an in-depth interview with Kommunity Edition developer Bleed! Share your thoughts about retro and remakes in the 2D Kombat Klassics forum!