The Mortal Kombat movie sequel has officially resumed filming as negotiations fuelling the much publicized WGA/SAG-AFTRA strikes come to an end, and actor Karl Urban has marked the occasion with a new photo of the cast getting back to work. Take a closer look:
Urban was previously photographed with series co-creator Ed Boon on the Queensland Village Roadshow lot as production got underway, and has shared the latest resumption snap to Instagram with the enthusiastic caption: "We're back baby ! MK 2 Let's go !! Love this cast ".

Sharing the moment are returning stars Ludi Lin (Liu Kang) and Mehcad Brooks (Jax), as well as newcomers Adeline Rudolph (Kitana) and CJ Bloomfield (Baraka). Portable trailers can be seen in the background emblazoned with the MK2 working logo above Brooks' character name "Jax Briggs".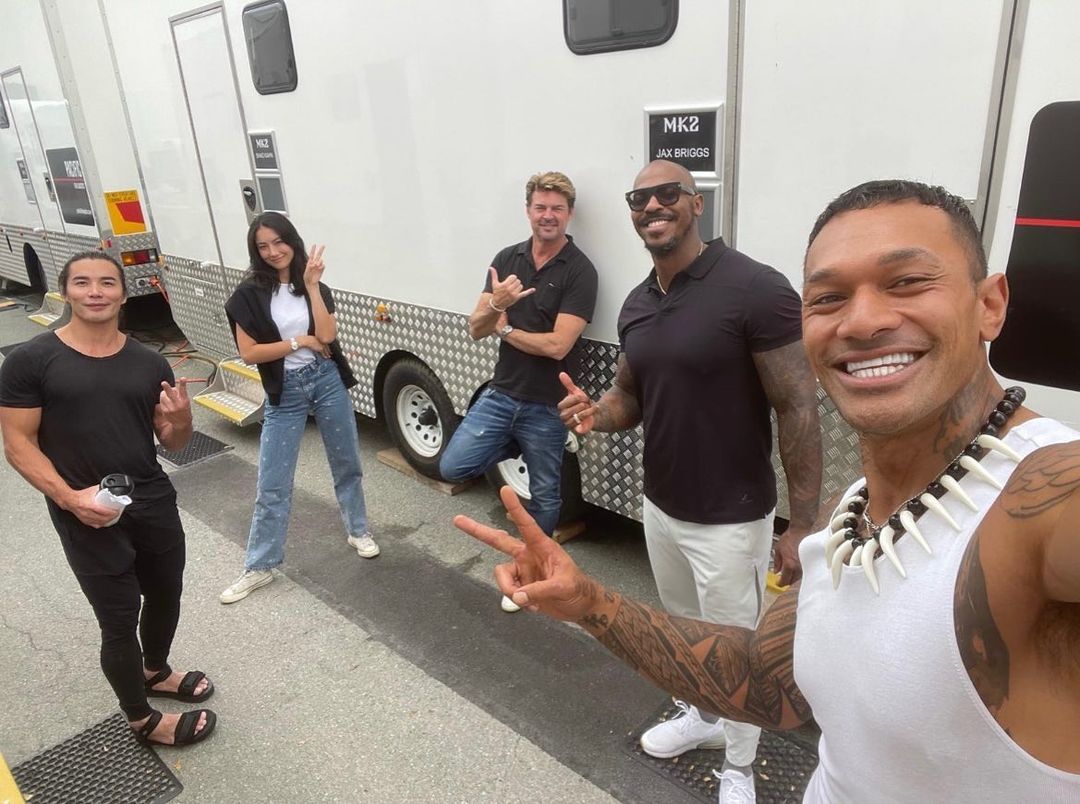 Karl Urban joins the movie in the much-discussed role of Johnny Cage having been eyed earlier this year. The action moviestar and martial artist was first teased at the end of the prior film.

Are you excited to see the actors in action? Share your thoughts about what's coming in the comments below and go deeper into the movie discussions in the Media & Merchandise forum!