McFarlane Toys is set to bring in the new year with an exciting selection of official Mortal Kombat 11 action figures! Liu Kang and Shao Kahn bring their classic rivalry to the range, with a series of variants also coming in January! Take a look:
McFarlane Toys Gaming has been previewing next month's offerings on Facebook, with Shao Kahn and Liu Kang two of the headlining characters coming next month! They'll also be available as Platinum Kahn and Fighting Abbot variants released in the Spring!
Variant figures based on previously released icons Scorpion and Sub-Zero will also enter the market in January. Scorpion gets dark for The Shadow, while Sub-Zero gets a glo up for the neon Winter Purple variant!
This holiday you might also be able to gift your love one a Bloody variant of previously released Raiden, Sub-Zero, Baraka, or Spawn. Released October, they're available in limited supply -- so get on the hunt now!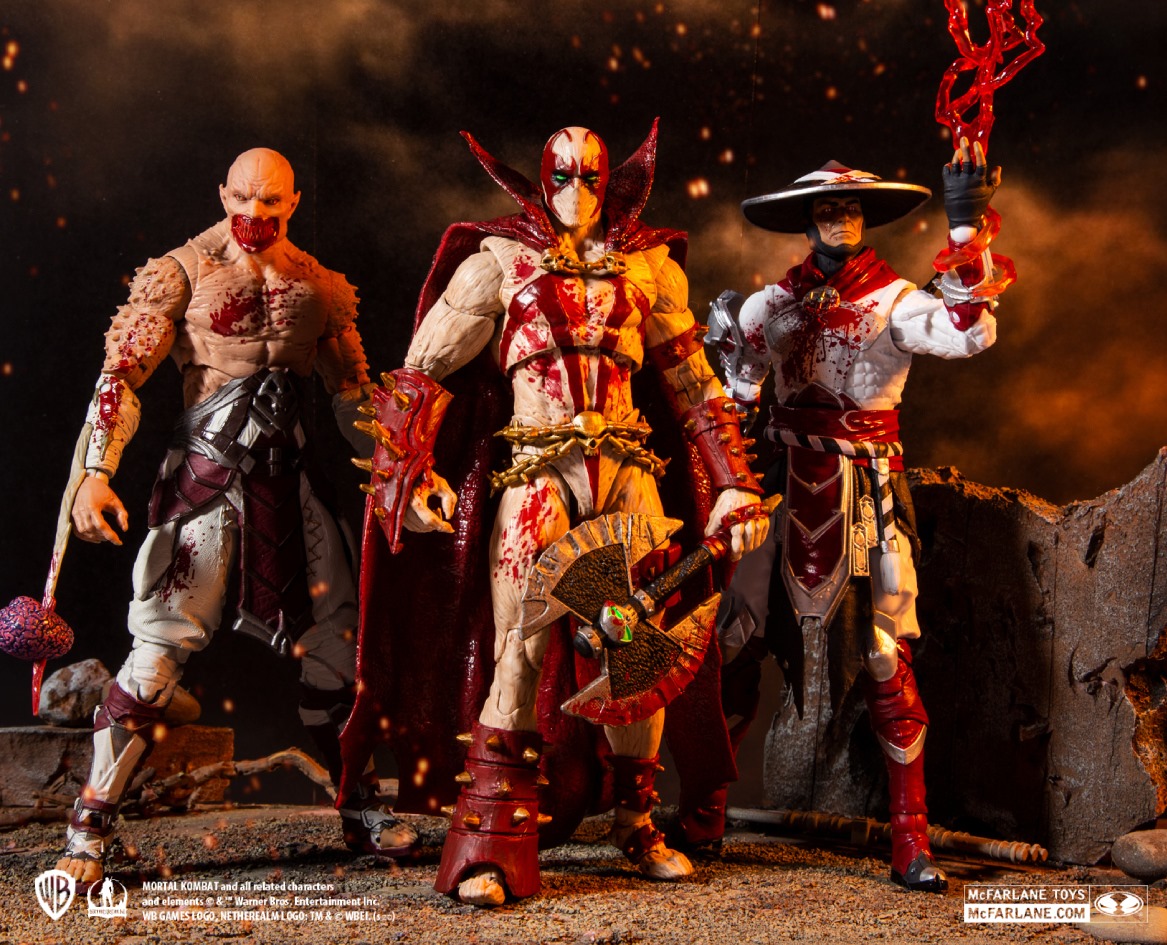 What do you think of the new offerings from McFarlane Toys? Which characters do you hope to see get future figures? Share your thoughts in the comments below and check out more news & discussion in the Media & Merchandise and Mortal Kombat 11 forums!