Funko are back with a second wave of their super-deformed Mortal Kombat Pop! vinyl figures! Wave 2 is coming soon, getting klassic with a character selection of four fan-favourite fighters from the original arcade series! Check out the preview:
Liu Kang, Raiden, Sub-Zero, and Scorpion have jumped right out of the earliest games to feature designs inspired by Mortal Kombat and Mortal Kombat II!

Liu Kang and Raiden most notably have their pared back designs from the first game, where Liu Kang was kicking it in simple black pant with white shoes, while Raiden wore predominantely white on black. The retro tinged palette swaps of Sub-Zero and Scorpion are differentiated with ice ball and spear rope dart, featuring designs that borrow heavily from the first MK, with perhaps a little nod to MKII Sub-Zero. You can click the thumbnails above to examine each fighter more closely!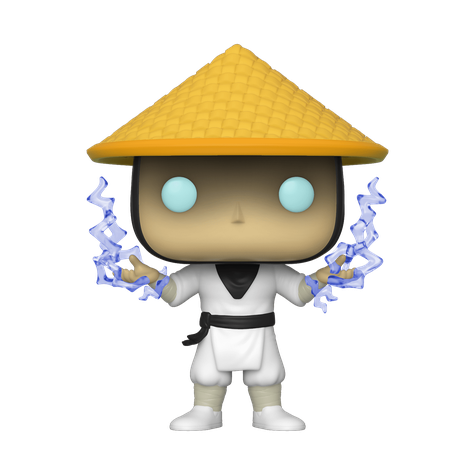 Raiden will also be available with a GameStop exclusive variant that poses the lightning-wielding thunder god in a Funko Pop! version of his iconic win stance. Both versions of Raiden will hold the power of lightning in their fingers.

Wave 2 doesn't have an official release date yet. If you're lucky, you still might be able to find all four of these fighters in their Mortal Kombat X and 2011 inspired Wave 1 Funko Pop! incarnations. No signs of Kitana or Goro in the new series.

Who else would you like to see get the Funko Pop! treatment? What do you think of the klassic designs? Teleport to the comments below to share your thoughts and keep your eyes peeled to the Media & Merchandise forum for more discussion and updates!