The Mortal Kombat Legends moniker seemed destined for a series of animated features -- and it looks as if a third installment could be on the way. A new blu-ray listing for "Snow Blind" has given fans the first indication of a new adventure. Take a closer look:
Multiple physical media sites began listing Snow Blind with HD Movie Source cited in July. German movie site Bluray-disc.de and others have since begun posting box art, showing Kenshi front & centre for a story that will reportedly team the blind sword saint with a reluctant Sub-Zero. Take a look at the 4K Ultra HD display below [via @TheDiscFather]: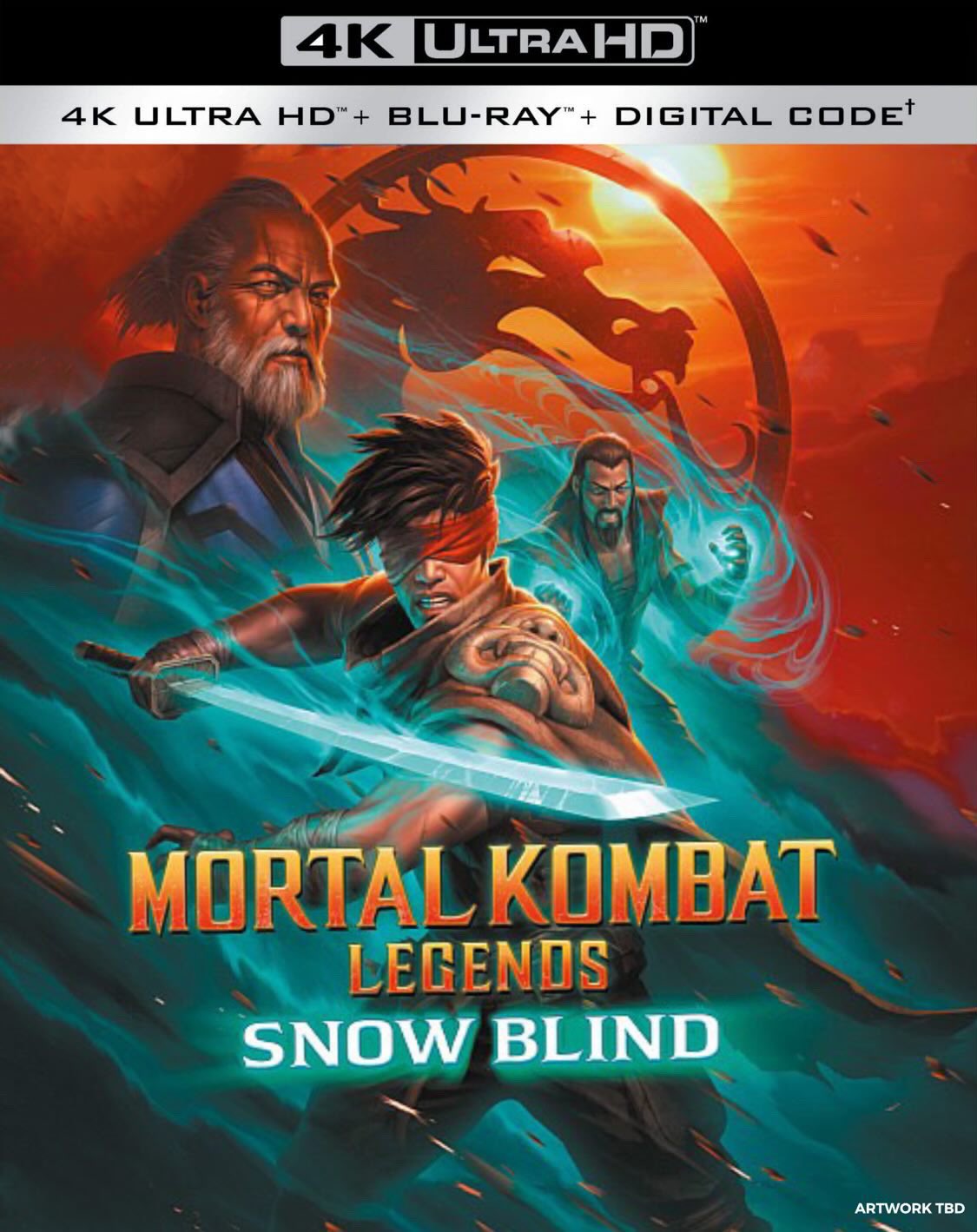 Kenshi and Sub-Zero became acquainted in Mortal Kombat: Deception when the Lin Kuei Grandmaster helped Kenshi recover from wounds sustained battling his Red Dragon nemesis. Their interactions in the reboot series timeline have been minimal, seeing the pair on opposite sites during early sequences in Mortal Kombat X.

It looks as if roles could be reversed in Snowblind if a synopsis for the animated movie is correct. The plot describes the swordsman seeking a Kuai Liang who has withdrawn from the warrior's life, in the hopes of defeating a 'power-hungry' Kano, who has taken up an unlikely conquest of Earthrealm.
The sneaky and power-hungry Kano is determined to take over Earthrealm soul by soul. Together with three cold-blooded Black Dragon Mercenaries, he attacks one defenseless city after another. His demand is simple: submission or death. Kenshi, a rebellious warrior, calls on Kuai Liang, the only one strong enough to take on Kano, for his help, but Kuai Liang is no longer a warrior and Kenshi isn't disciplined enough to defeat Kano. If Kuai Liang cannot remove the doubts that hold him back, Earthrealm will fall. It's about everything and the consequences have never been as serious as they are now!
Like most multimedia adaptations; MK Legends has reinvented familiar series mythology for a completely original take on the franchise, but with Shang Tsung on the cover, we have to wonder if Kano is working alone to consume Earth's souls -- or if it's really Kano at all.

A similar leak revealed the second MK Legends movie, and a LinkedIn credit for Christopher Redman as Senior Video Editor for Mortal Kombat Legends: Snow Blind could suggest a trailer isn't far away.

What do you think about the third movie's character spotlights? What do you hope to see from the new plot? Share your thoughts in the comments below and find & discuss more in the Media & Merchandise forum.