The Mortal Kombat Legends animated universe will officially expand this summer with the home video release of its first sequel: Battle of the Realms. Purported box art for the 4K Blu-Ray has leaked, revealing a trio of characters expected to play a significant role. Take a look:
Self-proclaimed "industry insider" GeekGab posted the artwork to Twitter, which shows a painterly image of Liu Kang leaping to action flanked by Sub-Zero and Raiden. The simple compositional style is similar to Scorpion's Revenge box art, placing the characters over the dragon logo and a colourful background.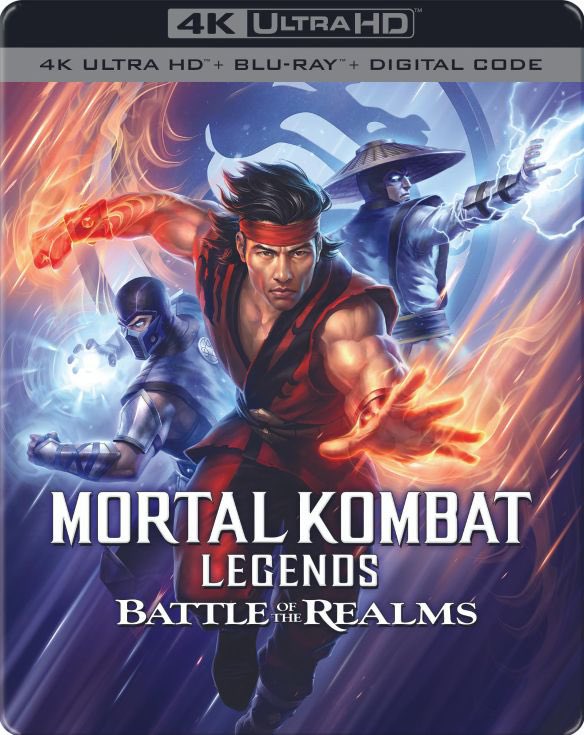 An initial report revealed a substantial amount of cast information, confirming Kuai Liang will assume the mantle of Sub-Zero from his deceased older brother, just as he famously did in Mortal Kombat II. Actor Bayardo De Murguia (Tiny Pretty Things, Fast & Furious Spy Racers) will voice the younger Lin Kuei warrior.

What do you think of the Battle of the Realms cover? Share your thoughts in the comments below and jump into the Media & Merchandise forum for more from Mortal Kombat Legends!