The saga of Mortal Kombat returns to its origins with the first animated feature in twenty-five years! Mortal Kombat Legends: Scorpion's Revenge is now available on streaming platforms, and writer Jeremy Adams has discussed its formulation and influences in a new interview. Full story:
Pop culture site CBR went one-on-one with the writer, who discussed the feeling of taboo first felt experiencing the original Mortal Kombat arcade machine. It's a common experience for many fans who were young in 1992, contrasting the martial arts of Street Fighter II with extreme pixelated violence. This history, as well as a taste for martial arts and genre cinema, gave Adams a shot at writing for MK's long awaited return to animation.

Adult ratings for violence have become an increasing focus of modern Mortal Kombat adaptations, and realizing the bloody viscera that was merely imagined of the original game was a priority: "I came up with a pretty violent script -- it was pretty, aggressively violent to the point that they told me to tone it down -- but the minute that I handed it over and Rick, [director Ethan Spaulding] and the storyboard guys took it, even at my most violent, they doubled that. I remember them showing me a clip and I was like "Oh! What's happening?!""

Some of that violence -- and bad language -- can be seen in the red band trailer. The movie will also transpose specific references to in-game fatalities, "They showed us some animatics and Rick wanted to be very intentional -- even before I started writing -- in using different Fatalities and different things from the games."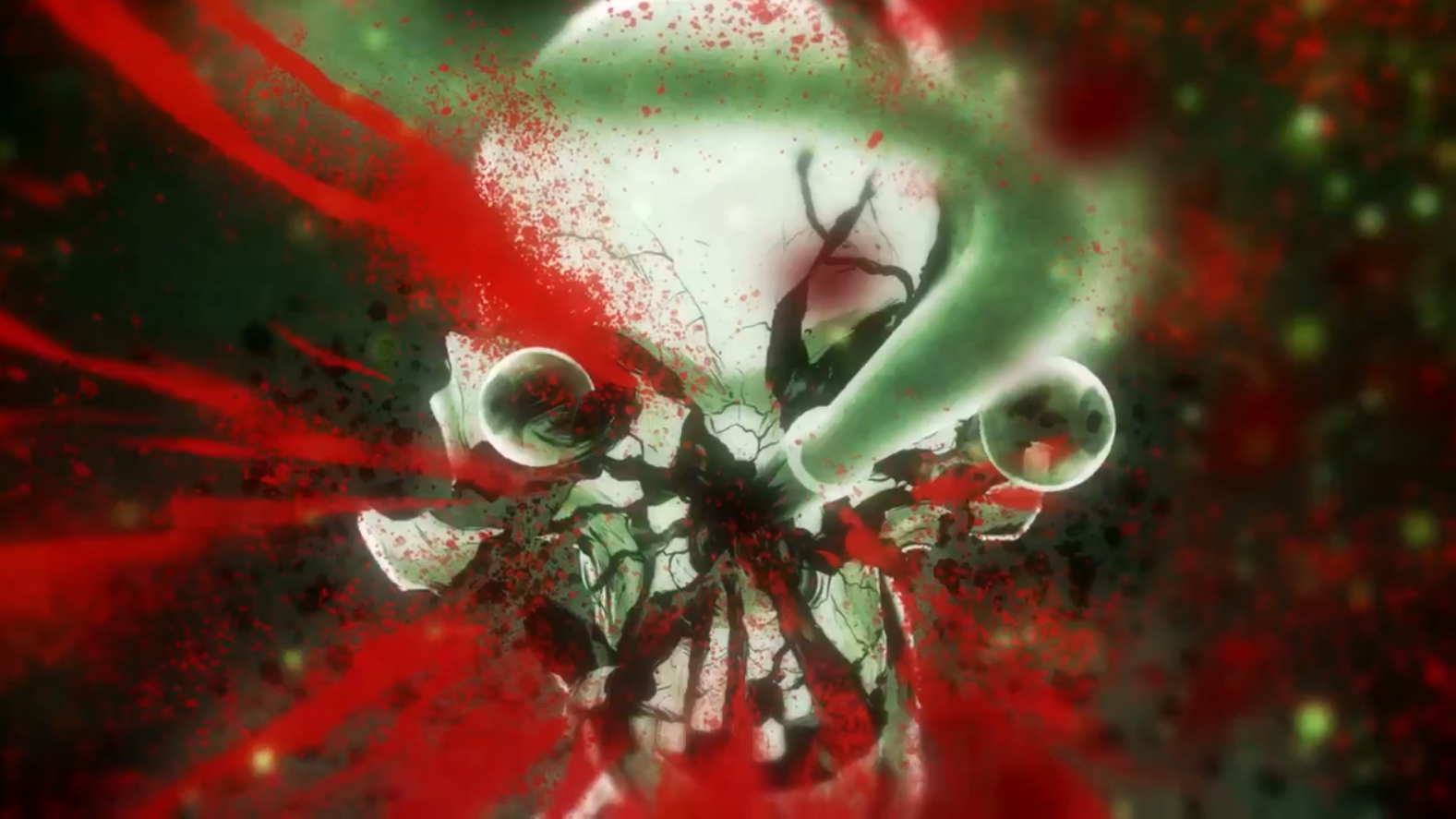 X-ray attacks similar to recent games will also add stylized flourishes to battles, which the writer cites as in-keeping with other filmic references common to the games and the writer's process, such as 1974's The Street Fighter: "Mortal Kombat has always been a strange blend of martial arts movies".

That's as close as the movie gets to sideswiping the Capcom franchise of the same name. Any similarities to Sonya Blade fighting in the streets, or damaged cars, is either unintentional, or attributal to the animators.

The experiences of fatherhood also helped Adams shape Scorpion's Revenge, focusing on a retelling of the famous saga of Hanzo Hasashi: "I think being a father and Rick [Morales, producer] being a father, the idea of losing your child or your family is such a huge fear. And as I started getting more and more into the mythology and reading different versions, I was really drawn to Scorpion's story. It's almost this really extreme version of Taken: "You have killed my family and I'm going to break out of Hell to get my revenge!"

The writer was also very complimentary of working with Ed Boon, who was accommodating and supportive of a new take on the mythology. He also compliments highly touted voice actors Jennifer Carpenter (Sonya) and Joel McHale (Johnny Cage), revealing a slow build for Johnny's arc in this retelling of the original tournament mythology.
I also really like the Johnny Cage aspect that we really hold back on how good he is until the very end of the movie. It's such a slow burn, in a way, and adding the trademark, 80s one-liners and then giving it to Joel McHale, who is unbelievably dynamite. You give him a line and he'll do the line better than you wrote it, and then he'll ad-lib a line even better than you could think of writing in. It's remarkable and now that's all I can hear from Johnny Cage is Joel McHale's voice.
You can read the full interview on CBR.com. Mortal Kombat Legends: Scorpion's Revenge is now available for streaming on PlayStation, Xbox, Amazon, Apple TV, FandangoNOW, and more. You can add a blu-ray home release full of extras to your collection April 28th.

Would you like to see Jeremy Adams and the team make more Mortal Kombat animated features? GET OVER HERE and share your thoughts in the comments below. Jump into the Media & Merchandise forum to review and discuss the full movie!