Following a live presentation at San Diego Comic-Con, and the release of the Li Mei, Tanya & Baraka and Kombat Pack trailers; Warner Brothers has reportedly circulated an e-mail confirming contents from the announcements, including the identities of all first-wave downloadable characters, including Kameos. Read on for details:
The e-mail, shared by @_KSIK_ to the social media platform formerly known as Twitter, outlines the various Kombat Pack offerings, including further validation of an Amazon Italy listing that prematurely publicized a then-unannounced post-release Mortal Kombat 1 downloadable content schedule.

The WB e-mail confirms Kombat Pack Kameo fighters Ferra, Johnny Cage, Khameleon, Mavado, and Tremor, and further specifies previously reported, fully playable characters Quan Chi, Ermac, Takahashi Takeda, Homelander, Omni Man, and Peacemaker.

The eclectic Kameo Fighter list draws from various points in the series' history, bringing back characters last seen in Mortal Kombat: Armageddon and Mortal Kombat X. This follows the reveal of Mortal Kombat: Deception original Darrius as a Kameo in the Umgadi trailer, which some believe also teased Khameleon during story mode sequences.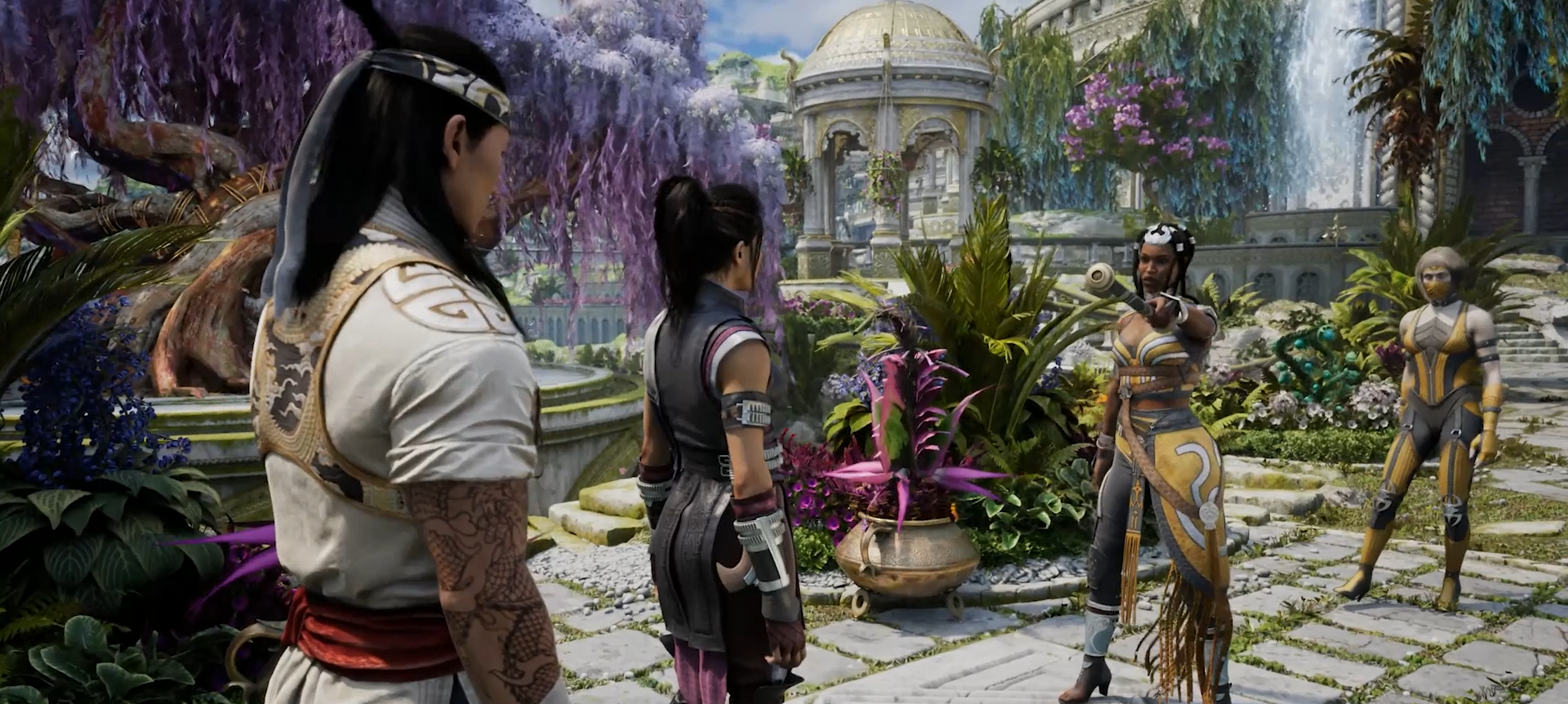 Hidden in Plain Sight? Fans speculate Umgadi fighter accompanying Tanya in story sequences is Khameleon.
Fan speculation has been rife throughout the Comic-Con cycle, fueled by the unusual circumstances of Mortal Kombat 1's rebooted timeline, and deliberate efforts to subvert aspects of characters' origins.

Despite previous reports; fans began speculating the upcoming downloadable Takeda may actually be an alias used by Hanzo Hasashi. This was inspired by an IGN developer break down that seemingly confirmed the identity of this game's Scorpion to be Kuai Liang, aka; Sub-Zero.

What do you think about the additional Kameo fighters? Kombat Pack DLC is expected Spring 2024 following the release of MK1 on PlayStation 5, Xbox Series, Nintendo Switch, and PC in September. Share your thoughts in the comments below and find & discuss more news and theories in the Mortal Kombat 1 forum!