When Shang Tsung was first announced back in March, he appeared to be the wisened old sorcerer once more. As is so often the case, though, appearances can be deceiving! The first Kombat Pack fighter has shed his skin and revealed the movie-inspired likeness of Cary-Hiroyuki Tagawa in official new character art! Check it out: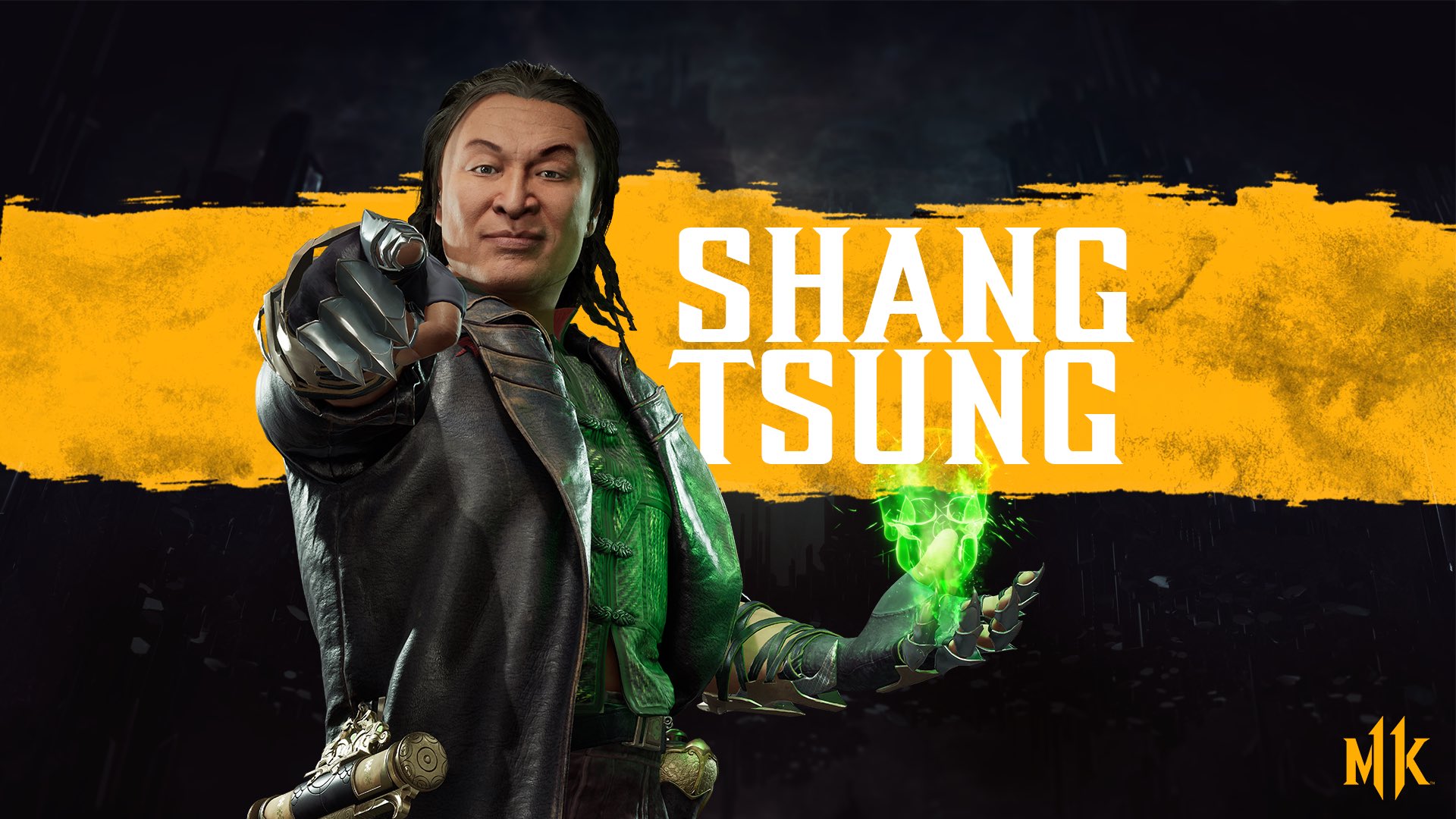 Shang Tsung (Influence)
Soul Sorcerer and historic host of the Mortal Kombat. Born in Earthrealm, Shang Tsung's relentless pursuit of powerful magic led him to Outworld, where Shao Kahn offered him a dark power that no sorcerer on Earthrealm could. Shang Tsung pledged his eternal loyalty to Shao Kahn in exchange for this evil magic, but he is no faithful servant. He dreams of the day his sorcery will overtake Shao Kahn's, and he'll pay any price to get there.
The sorcerer's new clothes reference a casual-formal look once found exclusively in the world of Paul Anderson's 1995 feature film. Shang Tsung is all business in three-piece layered leather, most notably identified by a long black coat that ties it all together. Fan-favourite actor Cary-Hiroyuki Tagawa lends his likeness and voice to the role, which is full of movie flashbacks in intro dialogue and more!

The design has been given a little bit of a rock 'n' roll update for Mortal Kombat 11,, adding long armored knuckle rings to the black fingerless gloves that cast a familiar green glow. It's just one of the customizable design options you'll find in the game. That is if you aren't transforming into your opponent or a host of klassic ninjas!

Watch the trailer for a taste of things to come and check out the latest tower to get a playable preview! Be sure to tell us what you think of the design in the comments below and join the discussion on the Mortal Kombat 11 forum! Pick up the Kombat Pack for access to Shang Tsung, as well as Sindel, Nightwolf, and Spawn!