Actor Peter Weller brought added authenticity to guest fighter RoboCop by lending his voice and likeness to the immortal movie character. Now you can hear more of his intonations by unlocking the newly added RoboCop Announcer Voice!
Despite being mostly covered in the iconic RoboCop suit, we learned Peter Weller underwent an extensive and illuminating scanning process at NetherRealm Studios. What we didn't realise was that he'd also recorded a complete announcer option for the game you can currently unlock for 1,000 Time Krystals in the Premium Shop!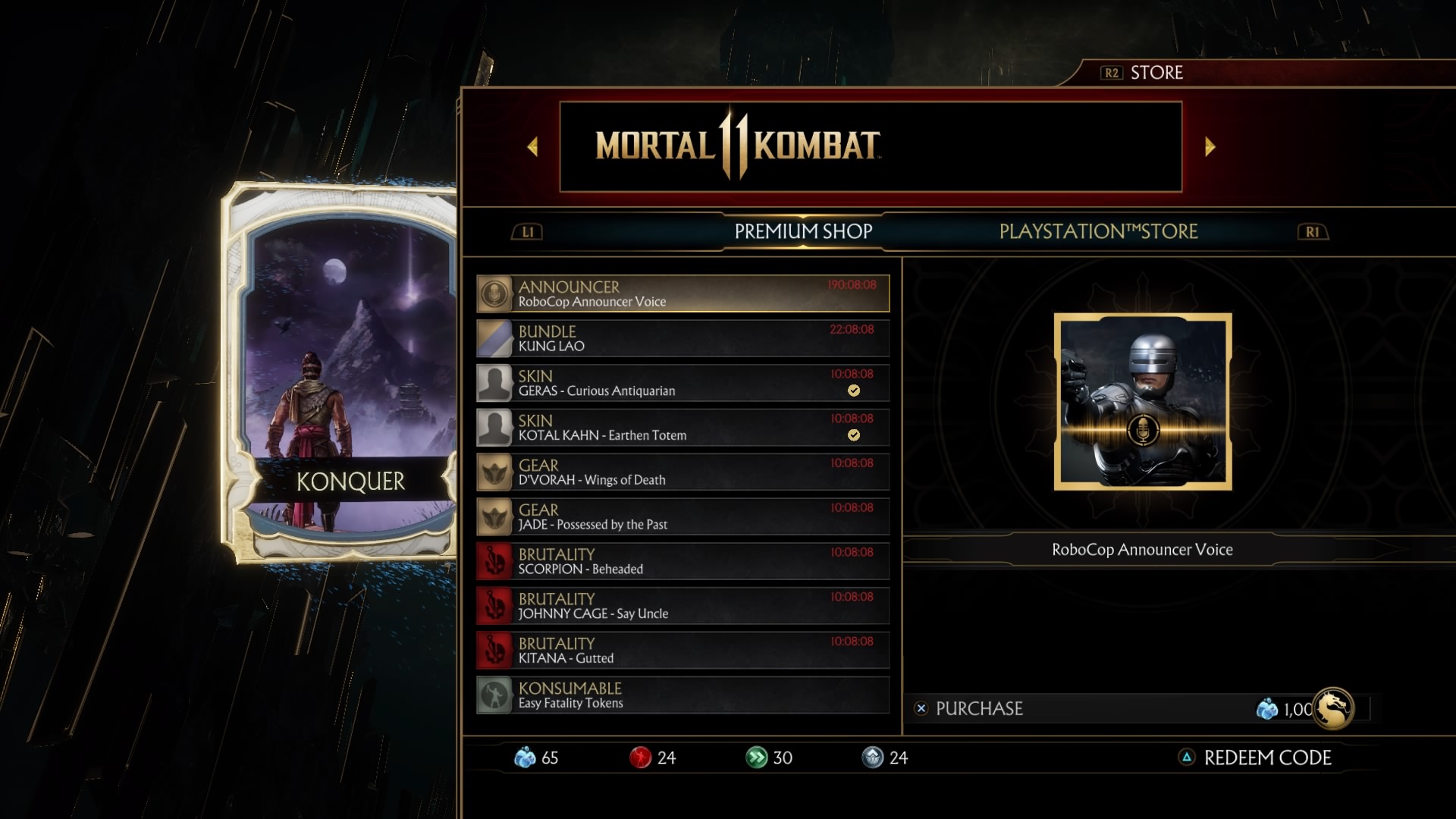 RoboCop is a featured guest included with Mortal Kombat 11: Aftermath expansion DLC, perfectly matching up against franchise rival Terminator, who sadly lacks the genuine voice of Arnold Schwarzenegger, despite sharing his likeness from last year's sequel release Terminator: Dark Fate.

Selecting the RoboCop announcer option will find Peter Weller reading the rights of every match with his recognizably emotionless voice. We can only suppose OCP has updated his protocols to include the fighters and routine rituals of kombat! Come quietly to the comments below to share your thoughts. Check out the Mortal Kombat 11 forum for more, or there will be... trouble.