Robocop is Omni Consumer Product's future of law enforcement, built around the legally dead remains of injured police officer: Alex Murphy. What if somebody else got their hands on the hi-tech chassis? Mortal Kombat 11: Aftermath will go there with a Cyber Lin Kuei skin. Take a closer look: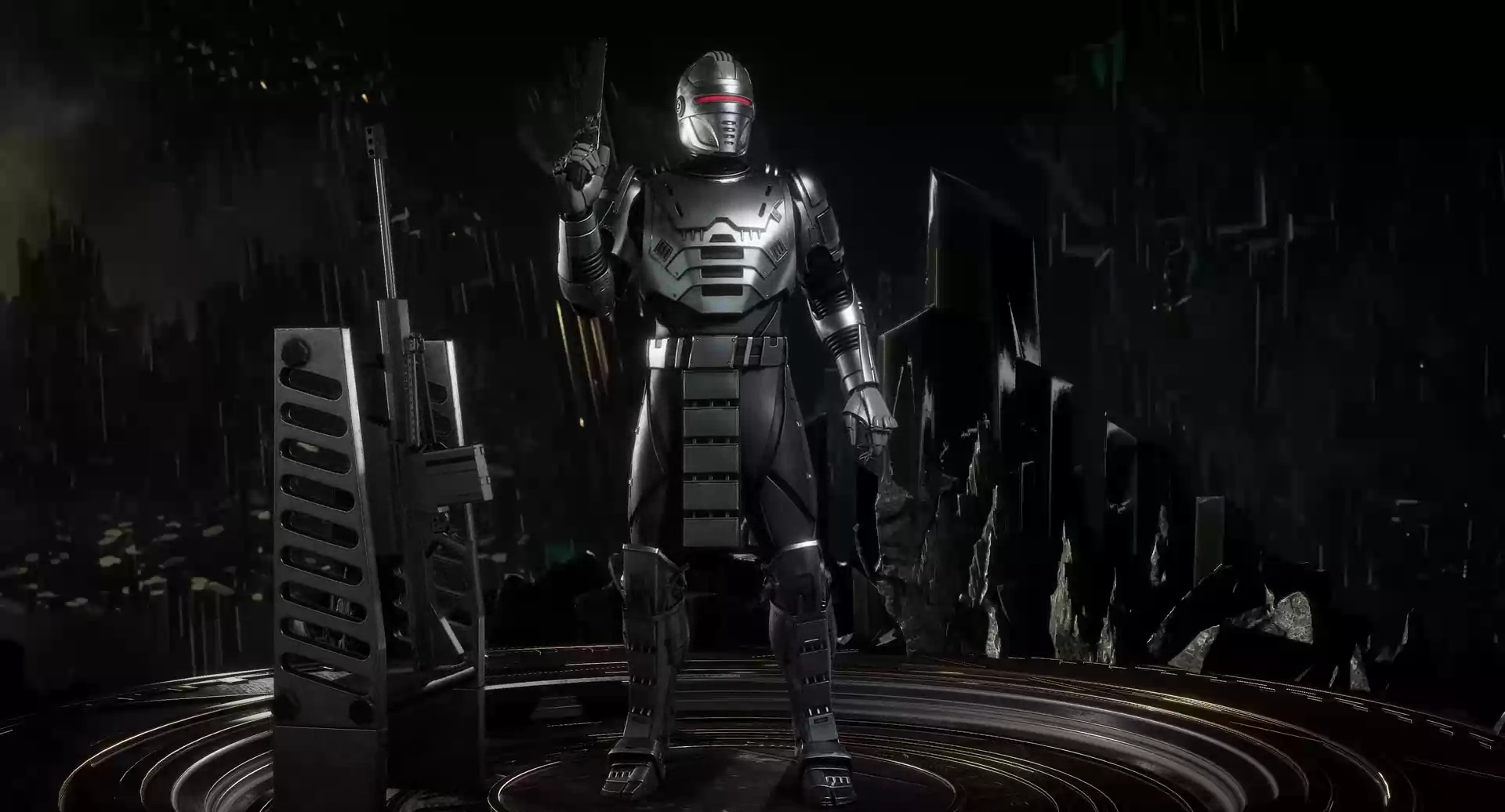 Lead Character Artist Brendan George revealed the alternate skin in a PlayStation Blog entry. He explains NetherRealm's unique twist is specifically inspired by the original MK3 Lin Kuei Cyber Assassins. This is reflected in render images released to Twitter, coloured yellow, red, purple, and even Sub-Zero blue.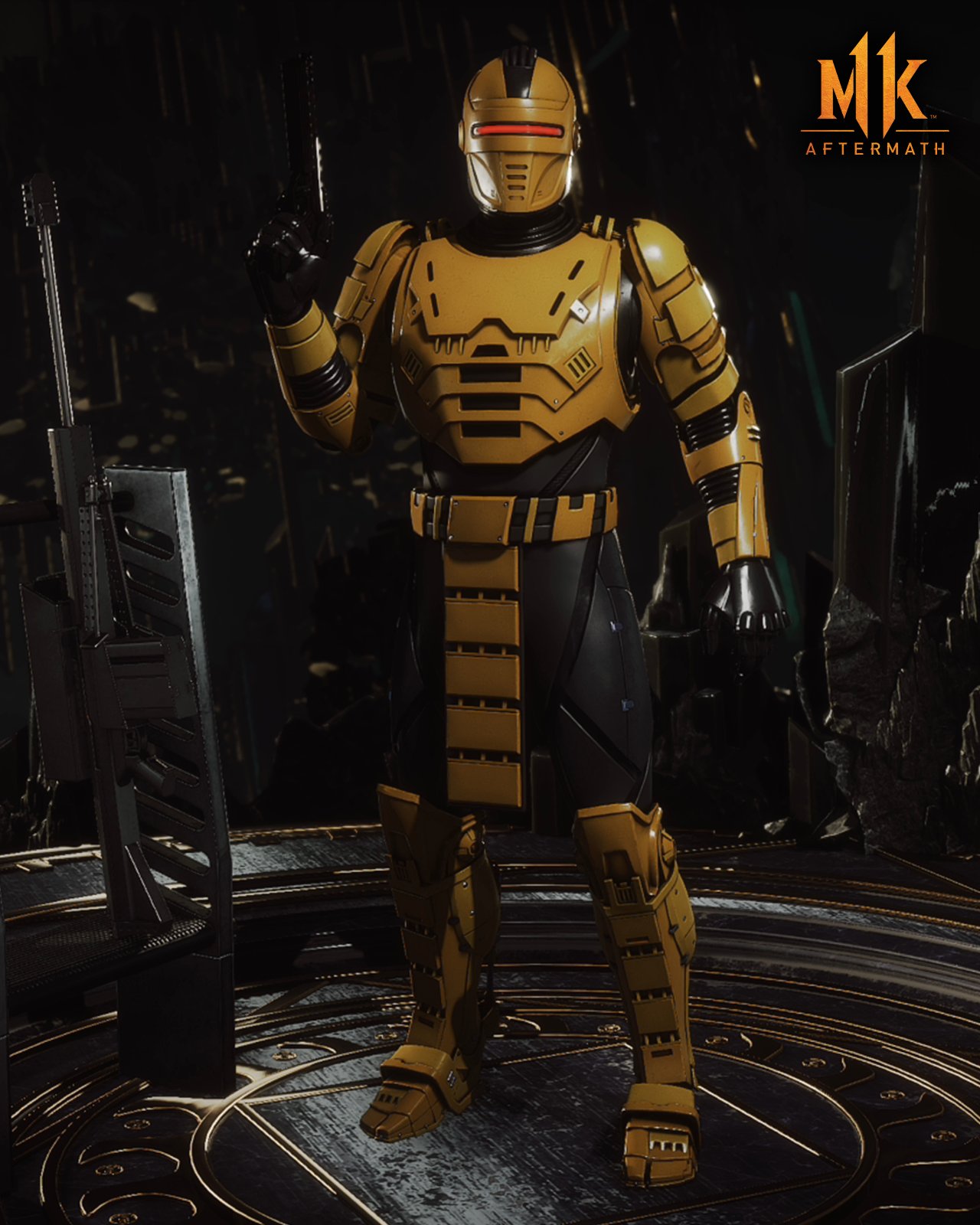 George also assures authenticity for the Robocop design, which will appear grey, as in the original film, and with the blue hue seen in its 1990 sequel. NetherRealm Studios were also able to capture RoboCop's voice and likeness with an in-studio scanning of actor Peter Weller.
Being able to scan and record Peter Weller for the RoboCop model, as well as talk to him about the role, was invaluable. He gave me some great insight into what it was like playing the character, which allowed us to capture the essence of RoboCop. As a bonus, he gave me a crash course in Italian Renaissance art while he was in the studio being scanned. You may not know this but Dr. Weller has a Ph.D. in Italian Renaissance Art History and Roman History.
Sektor and Cyrax each make appearances throughout the Mortal Kombat 11 story, but have yet to materialize as fully realized playable fighters. They were last seen in the composite form of Triborg, who was released as part of Mortal Kombat X's Kombat Pack 2.

You can see more of Robocop and his in-game arsenal in the just released Aftermath Gameplay Trailer, or check out the original reveal from the Announce Trailer. Go deeper with promotional art and charater bios, and share your thoughts in the comments below. Find more from Aftermath in the Mortal Kombat 11 forum.