NetherRealm Studios has released a new preview for a variety of skins coming soon to the Mortal Kombat 11: Aftermath competitive online mode. The unlockable Kombat League rewards include themes inspired by D'Vorah, Kano and more. Take a closer look:
It looks like a Black Dragon event will outfit Johnny Cage, Cassie Cage, and Sindel in lightly armored red and pink gear, while Baraka and Kabal are one with the hive in Kytinn yellow and black -- camouflage inspired by the insectoid D'Vorah. Sure to cause the biggest stir is a green Scorpion skin clearly inspired by missing cult favourite Reptile.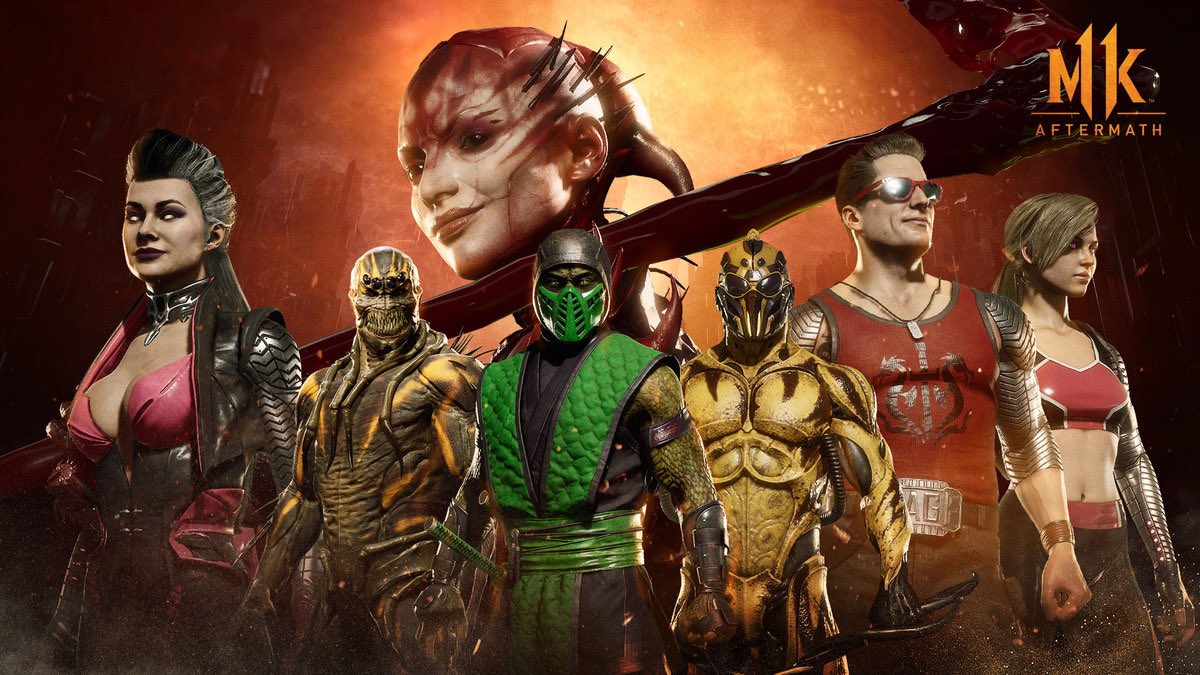 Fans who found Reptile hiding throughout the Mortal Kombat 11 Krypt will have already unlocked Scorpion's green tinted Forest Ninja skin, but this design goes all-in on the Reptile reference, adding exposed scaly Zaterran flesh to green, palette swapped attire inspired by the first Mortal Kombat.

Fans will remember Reptile as the definitive secret character first introduced as a non-playable Scorpion palette swap. He joined an expanded playable roster in Mortal Kombat II, becoming a mainstay of the series until his surprise omission from MK11.

Zaterran Scorpion is pictured with the Kytinn skinned fighters. It's unclear if they will appear in the same Kombat League event, or if there may be a Reptile or Klassic based theme also coming down the line.
[Related Article: Mortal Kombat 11 Aftermath Schedules Summer Heat Skins & More]
What do you think of the upcoming unlockable rewards? Will you be chasing one character in particular? Let us know in the comments below and check out more in the Mortal Kombat 11 forum!