Not a hoax! Not a dream! If you already own Mortal Kombat 11 for PlayStation 4 or Xbox One - you'll be able to download a free "upgrade" for next generation consoles later this month! A combination of disbelief and ambiguous language has led some fans to overlook, or misunderstand, the incredible offer! Read on for details:
The free transition to next generation consoles was actually announced with the MK11 Ultimate & Kombat Pack 2 trailer, but terminology for a "free upgrade" was easily confused with the upcoming Ultimate expansion of the base game.

Incidentally, if you purchase MK11 Ultimate for PS4 or xbox One you'll also be entitled to the full Ultimate upgrade on PlayStation 5 and Xbox Series S or X. That includes the first Kombat Pack, Aftermath, and upcoming KP2 fighters Mileena, Rain, and Rambo! Ed Boon tweeted a helpful graphic about the program last month.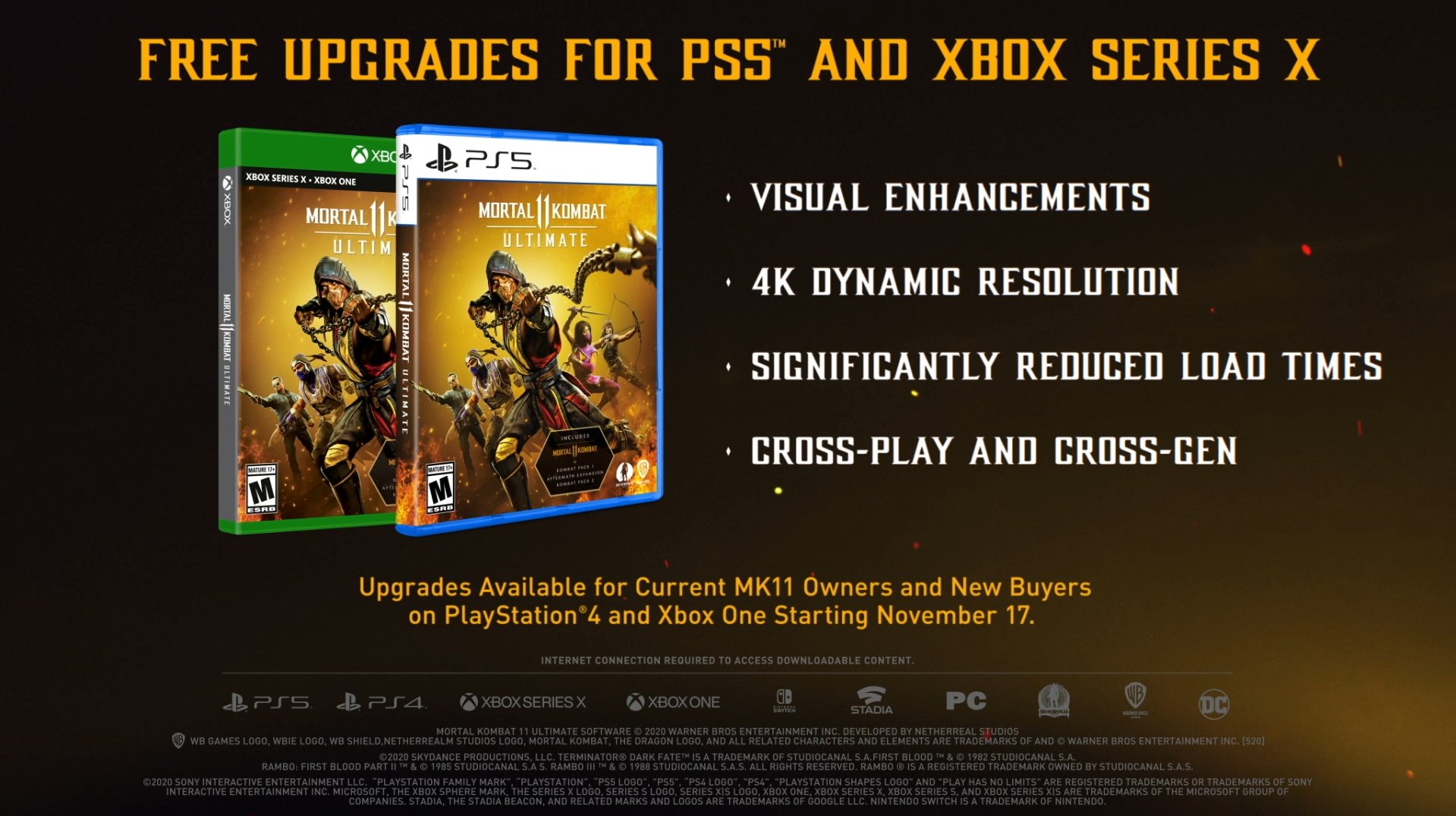 Xbox Series consoles will begin their release November 10th, while PlayStation 5 is scheduled to begin rolling out in major centers including the United States, Japan, and Australia, starting November 12th. Mortal Kombat 11 is intended to be available at release.

Mortal Kombat X and Injustice 2 will also feature on PlayStation 5 as part of subscription based PlayStation Plus Collection and this month's PlayStation Now offerings!
[Related Article: Mortal Kombat 11 Ultimate Kollector's Edition]
Will you be upgrading to the next generation? Brag about your console investment in the comments below and venture into the Mortal Kombat 11 forum for more news and kommunity!