With its rebranding Mortal Kombat Mobile announced three characters crossing over from the main Mortal Kombat 11 playable lineup. Episode three of the developer Kombat Kast was the magic number, revealing the third mystery fighter to be Jade!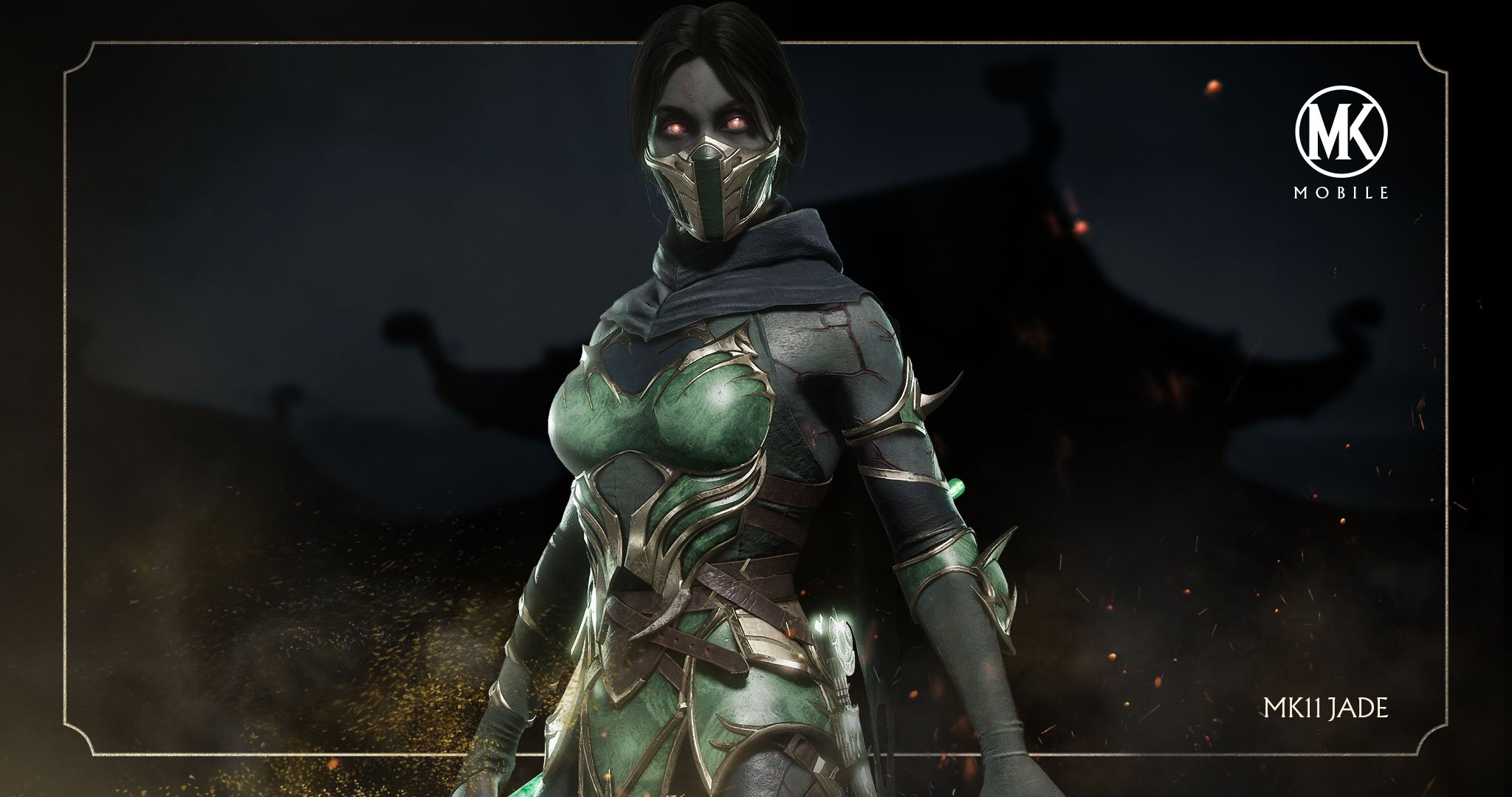 Jade was previously a mobile exclusive character unlocked in an MKX Mobile Challenge. She's since returned during the second Kombat Kast stream, unveiled for Mortal Kombat 11 with a gameplay trailer and new revenant design art.

Update: A follow-up update offers a clearer picture of the stats you'll be able to utilize with Gold tier MK11 Jade in your team. Take a closer look at her levels below: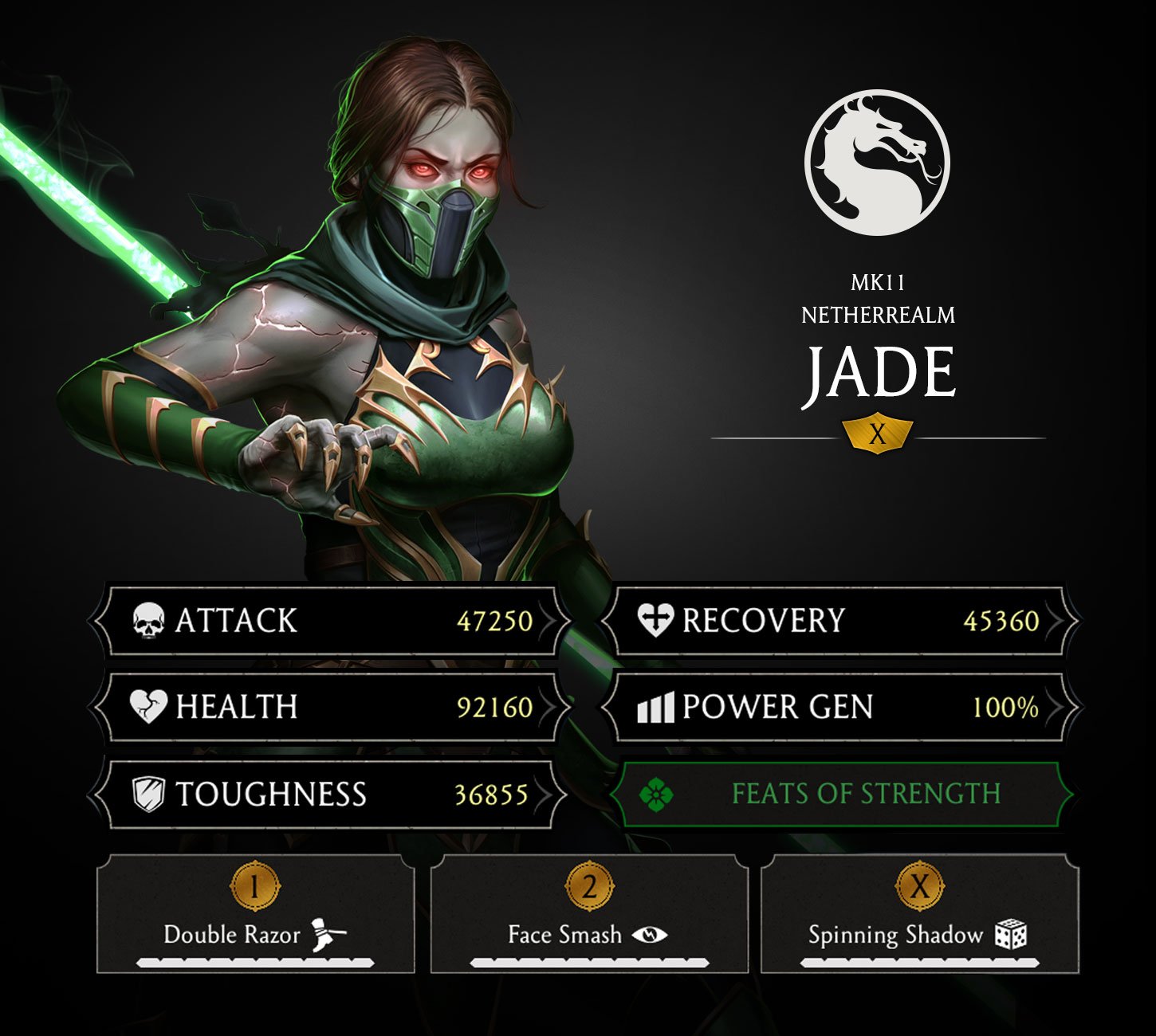 Jade joins Scorpion and Raiden as the three MK11 fighters launching with next week's MK Mobile update. Who do you hope to see in the future? Join the discussion on the Mortal Kombat 11 forum!