Originally launched in conjunction with MKX; Mortal Kombat Mobile has expanded into a unique collection of warriors from the games' arcade history right through to Mortal Kombat 11! The free-to-play app is now asking fans to weigh-in on some of the characters that could appear in the lineup for 2021! Read on for full survey details:
The developer is asking fans to preference 5 characters in a survey that opens the door to many MK11 and Klassic skins, as well as new playable fighters never included in the app, such as Fujin, Rain, and Stryker! The full list appears in random order when voting, but is isolated by game and new additions below:
Mortal Kombat 11

Cetrion
MK11 Frost
MK11 Fujin
Geras
MK11 Nightwolf
MK11 Rain
MK11 Sindel
MK11 Baraka
MK11 Cassie Cage
MK11 D'Vorah
MK11 Erron Black
Fire God Liu Kang
MK11 Jacqui Briggs
MK11 Jax
MK11 Johnny Cage
MK11 Kitana
MK11 Kotal Kahn
MK11 Kung Lao
MK11 Mileena
MK11 Shao Kahn
MK11 Sonya Blade

Mortal Kombat X

Kold War Kano
Kombat Cup Liu Kang
Corrupted Shinnok
Samurai (Ronin) Shinnok

Mortal Kombat (2011)

MK9 Smoke
Stryker

Mortal Kombat Klassics

Klassic Rain
Klassic Johnny Cage
Klassic Quan Chi
Klassic Shang Tsung
Klassic Tremor

Injustice 2

INJ2 Sub-Zero

Other
Kombat Cup Cassie Cage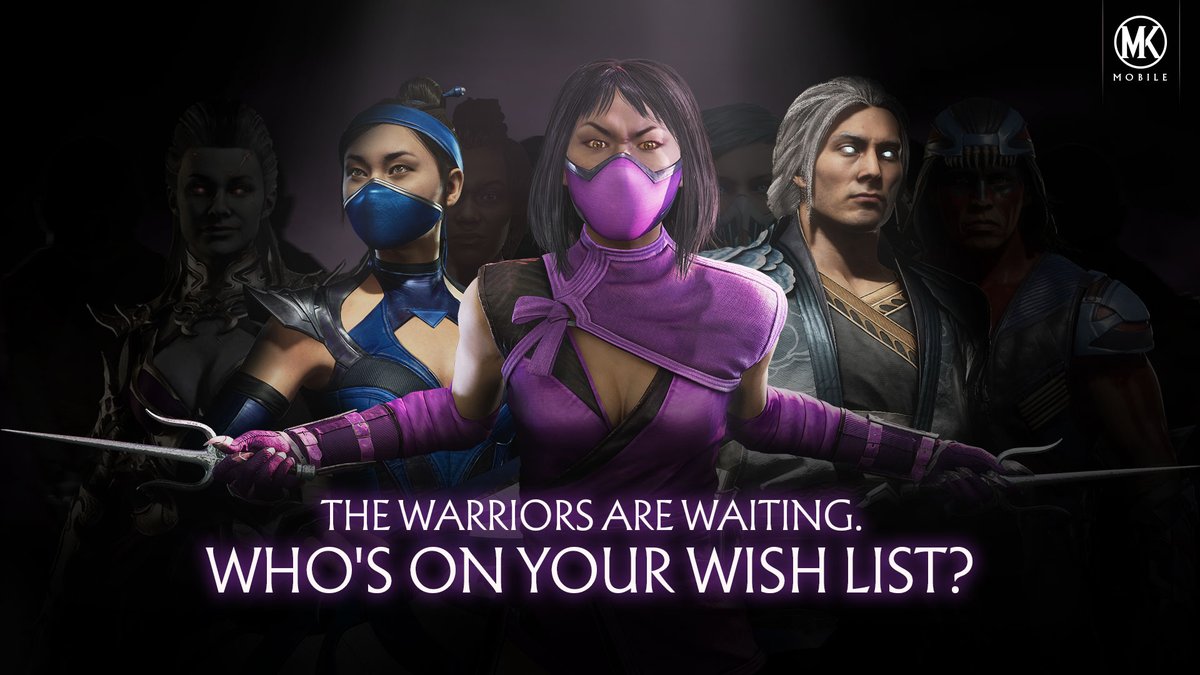 MK Mobile recently cast a spotlight on its many Klassic Kombatants to celebrate the addition of Klassic Noob Saibot and Klassic Noob Saibot. Other recent additions include MK11 Shang Tsung and MK11 Noob Saibot.

Who would you like to see next? Share your Top 5 picks from the survey in the comments below and tell us who else you might like to see crossover from previous games!

MK Mobile is free to download & play from on iOS and Android from the App Store and Google Play. You can also download the free MKO App via App Store and Google Play to connect with the site and receive updates to your device! Use it to leave a like & comment for this story below and discover more MKM in the Mortal Kombat 11 forum!