Back in April Mortal Kombat 3 marked the 25th anniversary of its original arcade release, but you can hardly tell any time has passed at all in a new photo shared by Kerri Ann Hoskins! The klassic digitized actress donned her original Sonya Blade costume to mark the milestone. Take a look:
The MK3 actress turned artist defied fans to make comparisons with an Instagram post recreating one of Sonya's klassic fatalities. She thanks original series co-creators Ed Boon and John Tobias, as well as photographer Thomas Daggett, and others, for making this blast from the past possible.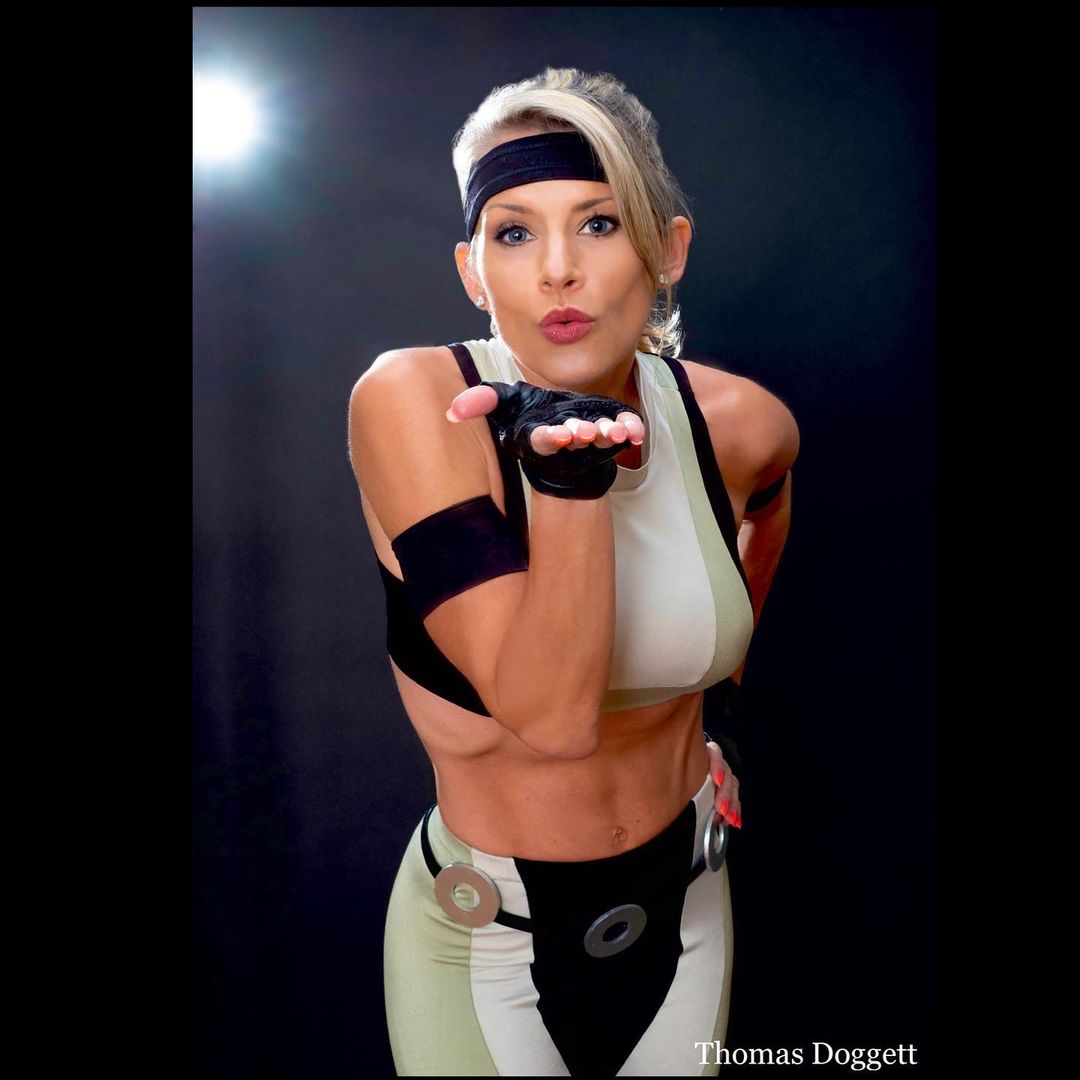 A fixture of multiple releases from Midway Games; Kerri Ann can also be seen participating in the retrospective documentary Insert Coin: The Midway Chronicles. The feature is available now to stream with details in the link.

Attempts to recreate the digitized gaming experience were abandoned by Warner Bros a decade ago, with one developer speculating a clash with the 2011 reboot was to blame. Ed Boon recently expressed skepticism about the durability of the concept.

The legacy of the original arcade trilogy continues to endure in merchandise and klassic recreations in the new games. Sonya Blade has come a long way since MK3, now a General in the Special Forces, she plays a major role in Mortal Kombat 11 having aged 25 years in Mortal Kombat X. As Kerri Hoskins shows, there's no reason to doubt how much fight is still in Sonya!
[Related Article: Lost Kontent: 1995 Williams Bally/Midway ACME Event Footage]
Did seeing Sonya give you major nostalgia? Share your memories of the arcade legend in the comments below and get even more retro in the 2D Kombat Klassics forum! Special thanks to MK Online kommunity user MKMaster for calling attention to this story!