Mortal Kombat will have a brand new protagonist created for the film when it returns to theatres very soon. The public is getting to know Cole Young ahead of his debut thanks to giant-size billboards promoting the film. Take a look:
Star Lewis Tan shared a photo of the billboard on social media [embedded below]. The building sized image repurposes the same artwork seen in previously released character posters, complete with the old release date. The movie was recently pushed back a week.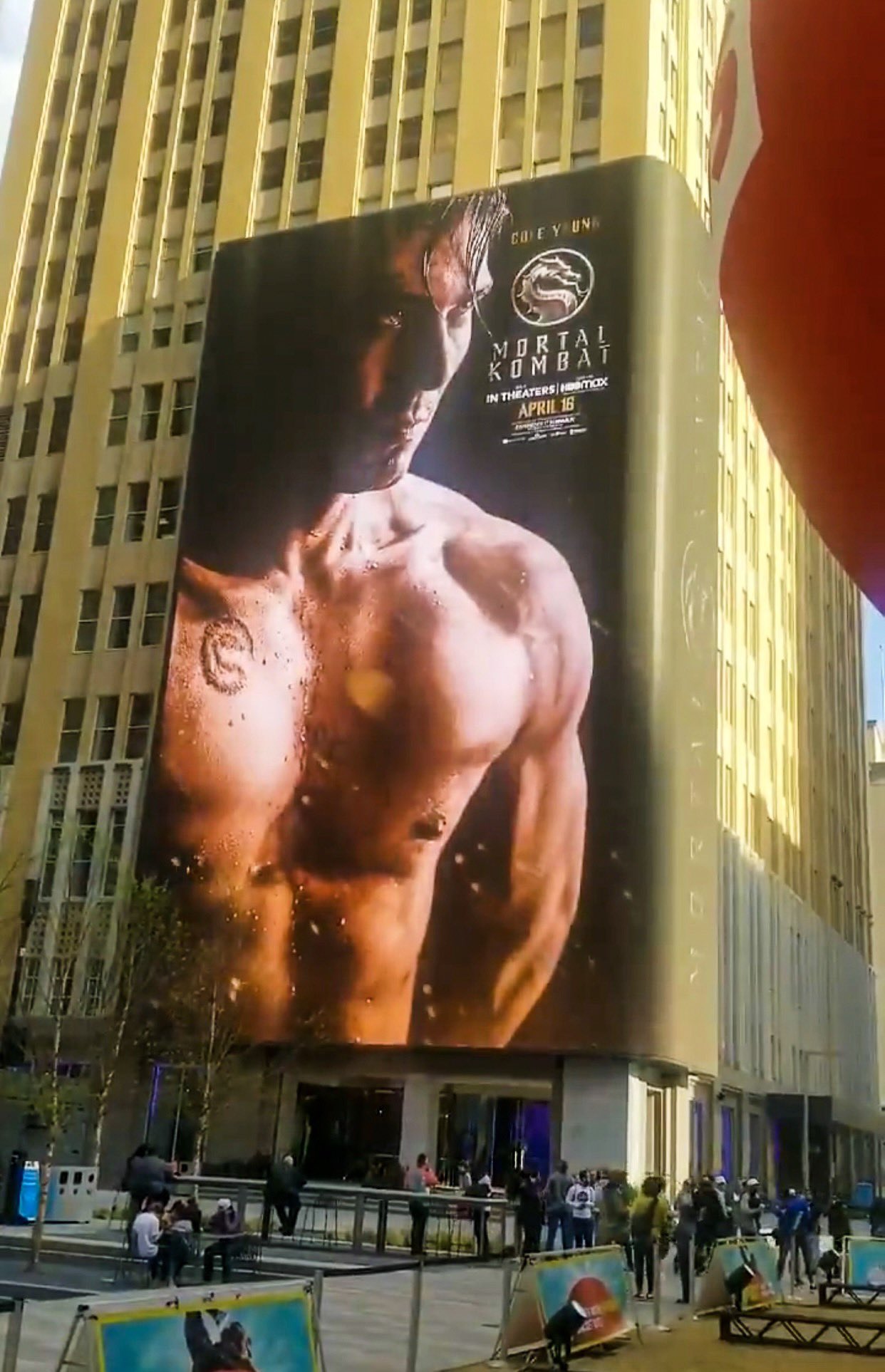 Franchise rivals Scorpion (Hiroyuki Sanada) and Sub-Zero have also been appearing on billboards around the United States. The movie's producer Todd Garner has shared two impressive shots showcasing the iconic warriors.
Mortal Kombat is currently scheduled for an official theatrical and streaming release of April 23rd. Download the MKO App via App Store or Google Play to subscribe to calendar alerts and add your feedback to the discussion in the Media & Merchandise forum!