With production to begin next month in Australia, the upcoming Mortal Kombat movie sequel has found one of its most vital pieces, adding another Netflix series alum to its growing cast of iconic kombat characters. Read on for details:
Princess Kitana is confirmed to make a return to games after appearing in the Mortal Kombat 1 announce trailer, but it will be a debut when Adeline Rudolph steps into the role in the follow-up to the 2021 cinematic reboot, according to The Hollywood Reporter.

Rudolph previously appeared as Billie Wesker in the 2022 Resident Evil television adaptation, and as Agatha for thirty-six episodes of The Chilling Adventures of Sabrina. She's the second Sabrina actress reported to join MK2, set to appear opposite Tati Gabrielle as Jade.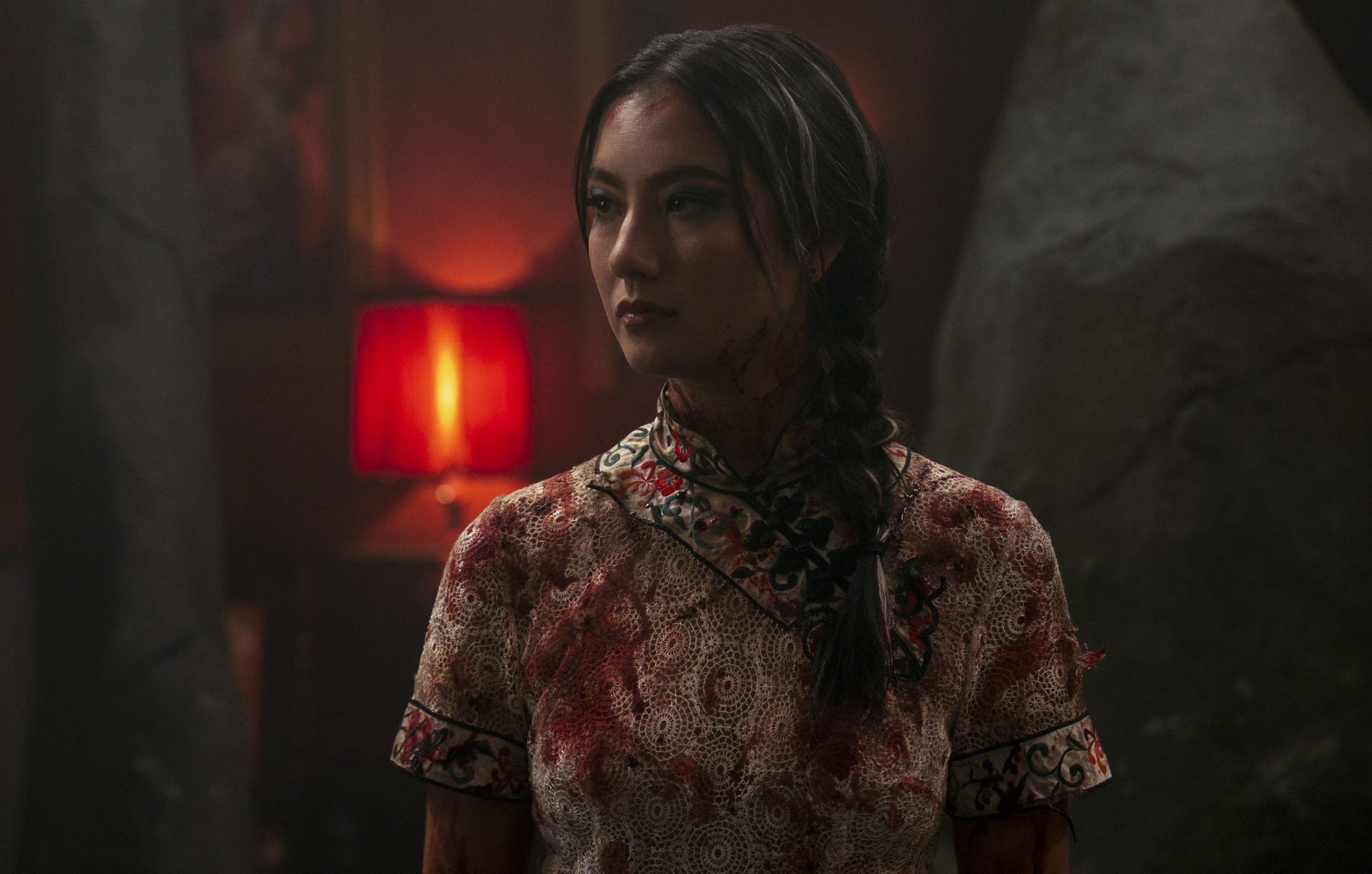 Adeline Rudolph appearing as Agatha in The Chilling Adventures of Sabrina.
Eagle-eyed viewers of the 2021 film might have seen Kitana's fans displayed as set dressing, with director Simon McQuoid noting intense public interest in the character, and a desire to explore more of the iconic female cast in the sequel. Her in-fiction cloned twin, Mileena (Sisi Stringer), met a grim fate in the first installment.

First appearing in Mortal Kombat II as a personal assassin for Emperor Shao Kahn; Kitana quickly gained equal footing as one of the most recognized characters from the arcade franchise. Her in-fiction loyalties were flipped with a completion of the game, exposing her origins as the rightful heir to a doomed realm, revealed in Ultimate Mortal Kombat 3 to be called Edenia. These plotlines influenced a 1995 big screen portrayal by Talisa Soto.

Versions of this story are widely rumored to inform the upcoming movie which, according to new writer Jeremy Slater, aims to embrace the "weird universe" of Mortal Kombat. Despite this, the sequel will also find room for hotly anticipated human fighter Johnny Cage, rumored to be played by Karl Urban.
[Related Article: WB Games Announces Mortal Kombat: Onslaught Mobile RPG]
What do you think about the latest round of casting news? Are you excited to see Kitana return to the big screen? Share your thoughts in the comments below and find & discuss more movie news in the Media & Merchandise forum!