All eyes are on Mortal Kombat 1 as the latest installment of the long running video game franchise begins its promotional cycle, but lurking in the background is a movie sequel, which appears to be nearing a casting decision on one of its newest additions -- Jade. Read on for details:
According to The Hollywood Reporter, You and The Chilling Adventures of Sabrina actress, Tati Gabrielle, has entered final talks to sign on for the role. Rumors persist that the theatrical sequel will feature Shao Kahn and conquered realm Edenia, making the arrival of Jade a natural addition to characters like Kitana and Queen Sindel.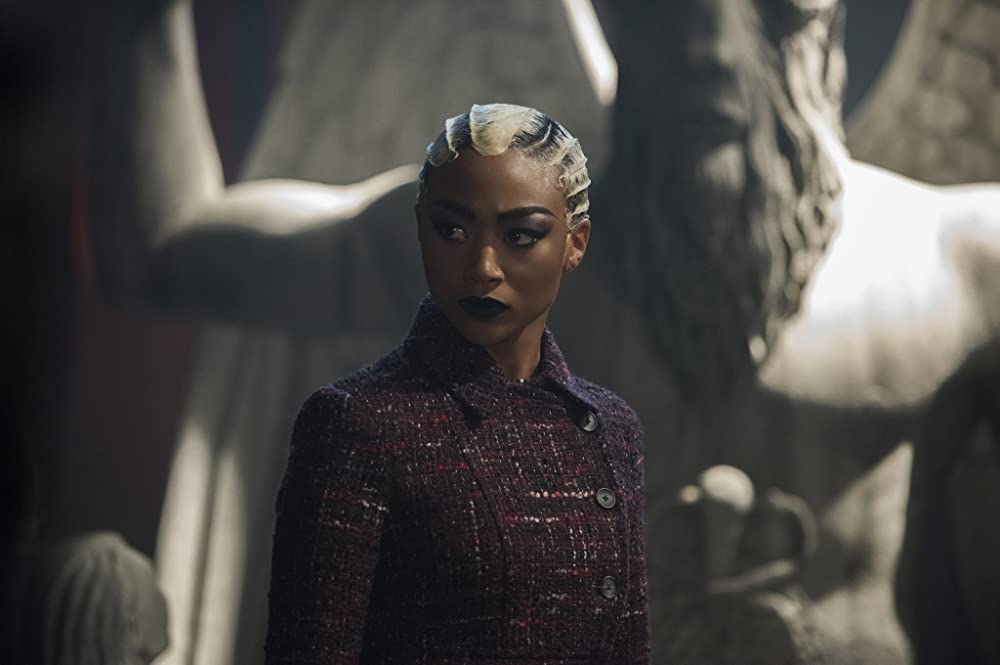 Tati Gabrielle appearing as Prudence Night in The Chilling Adventures of Sabrina.
Audition footage of New Zealand actress, Arawinda Kirana, previously circulated online after it was posted to Vimeo. The South Pacific nation has clearly been an area of interest, with Karl Urban reportedly up for Johnny Cage.

Jade was first introduced as an elusive secret opponent in Mortal Kombat II, taunting players from behind a tree in The Living Forest stage. Her story was fleshed out in Ultimate Mortal Kombat 3, reintroduced as a playable character deployed by Emperor Shao Kahn to capture her former friend, the renegade Kitana. Mortal Kombat Trilogy subsequently confirmed her allegiance to the Princess, thwarting an assassination attempt by Reptile.

Will the movie follow her plotlines from the games while embracing 'weirder' aspects of the franchise? The 2021 movie reboot made significant departures from established canon, and with the video game series introducing its third official timeline in 2023, what it means to adapt the games becomes slightly less straight forward.

Jade has made incosistent appearances in the game series over its thirty year history, last seen in Mortal Kombat 11 as an emerging ally for once and future Emperor, Kotal Kahn. She is confirmed to appear next in story driven mobile RPG Mortal Kombat: Onslaught.
[Related Article: Mortal Kombat 1 Announcement Trailer Remakes Universe]
Tati Gabrielle, 27, is of mixed Korean and African-American heritage, lending itself well to the sometimes racially ambiuguous depiction of Jade. She joins returning director Simon McQuoid, and new writer Jeremy Slater.

What do you think of the impending arrival of a new live-action Jade? What do you hope to see from her role in the film? Share your thoughts in the comments below and find & discuss more movie news in the Media & Merchandise forum!