NetherRealm Studios Chief Creative Officer Ed Boon has kicked the hornet's nest with an online poll asking fans what they'd like to see the studio release next. The four options pitted a Mortal Kombat 11 sequel against comic book fighting games, including a much-discussed crossover between DC and Marvel. Read on:
A fantasy match-up between the heroes & villains of publishing & multimedia rivals DC Comics and Marvel unsurprisingly topped the poll with 40.9% of 161,562 registered Twitter votes. A prospective "Mortal Kombat 12" was second, attracting a respectable 27.3% share ahead of Injustice 3 and a hypothetical Marvel title.

Interest in NetherRealm Studios' next project has run rampant since support for Mortal Kombat 11 officially ended in July, 2021. Fans were quick to seize upon clues pointing to the DC Injustice and MK franchises, with insiders claiming a Mortal Kombat sequel will emerge. Ed Boon has assured the developer's next game will make sense, but hasn't come down on any particular side. Johnny Cage voice actor Andrew Bowen has more deliberately teased something new from MK.
What do YOU want to see from NetherRealm studios next?

— Ed Boon (@noobde) September 10, 2022
A video game hosted crossover between DC and Marvel became an unexpected talking point in the last year as Ed Boon indulged interest in the two titanic pop culture brands. The publishers held their first substantial crossover in 1976 with the tabloid-sized Superman vs The Amazing Spider-Man [pictured below], following with a sequel in 1981, and subsequent crossovers involving popular characters from the Batman, Hulk, Teen TItans, and X-Men franchises.

These sporradic meetings eventually culminated with an industry-supporting crossver in 1996's DC versus Marvel/Marvel versus DC four issue mini-series mega-crossver. An event that pitted 11 representatives from each company in one-on-one slugfests decided by 5 key fan polls. Marvel ultimately emerged the victors, enjoying occasional parternships right through to 2004's JLA/Avengers, after which relations became more frosty. A limited edition reprint of JLA/Avengers was recently produced to honor recently departed artist George Perez, and the Hero Initiative.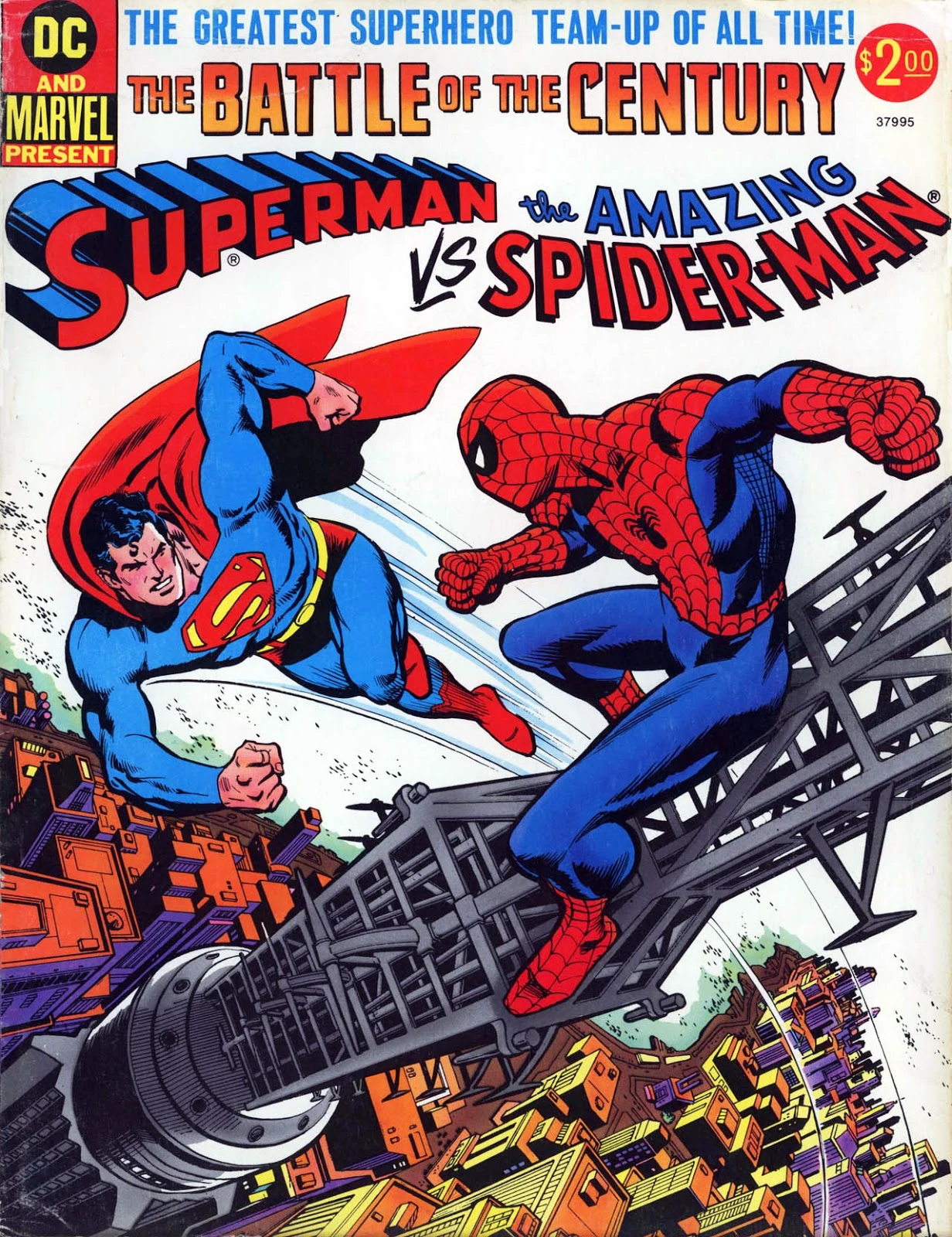 Mortal Kombat celebrates its thirtieth anniversary next month with a new animated feature on the way. Will a new game emerge, or will it be superheroes that take the developer forward? Share your thoughts & wishes in the comments below and talk more about the future in the Future MK Games forum.