Mortal Kombat 1 is rapidly approaching its September release date, but August will be a month of hands-on previews as the fighting game reboot goes on tour, and offers official Beta Access in addition to live event previews. Save the date:
Fans can get hands-on with MK1 as early as next week at the Evo World Championships in Las Vegas, but PlayStation 5 and Xbox Series players who pre-order Mortal Kombat 1 will also be able to settle in for a weekend of online beta access running Friday, August 18th - 21st!

The Beta build will boast six playable fighters: Liu Kang, Sub-Zero, Kenshi, Kitana, Johnny Cage, and Li Mei, backed up by a Kameo roster of Kano, Sonya Blade, Jax, and Frost! Their battlegrounds will be the The Teahouse and Johnny Cage's Mansion arenas -- as seen in gameplay trailers!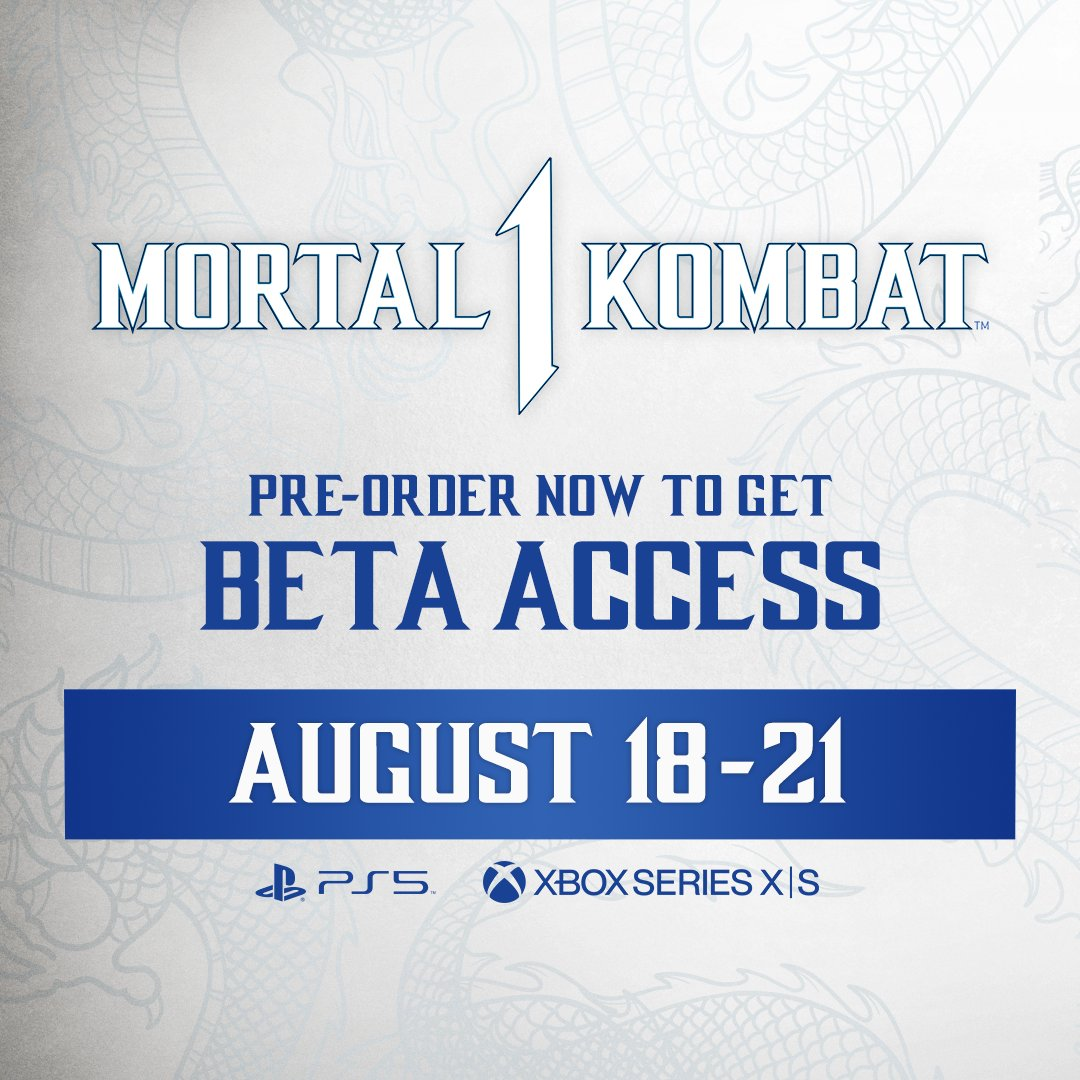 Mortal Kombat 1 is coming to PlayStation 5, Xbox Series, Nintendo Switch, and PC on August 19th, but if you order the Premium and Kollector's Editions you'll get early access to the full game on August 14th!

Will you be checking out the demo? Tell us all about it in the comments below and find & discuss more in the Mortal Kombat 1 forum! Save this date and more with the MKO App for iOS and Android subject to store update.