Rain makes his regal return as one of two playable klassic kombatants included in Kombat Pack 2! The Edenian demi-god will also share the cover of Mortal Kombat 11 Ultimate when it's released for current & next gen consoles next month. Take a closer look at his newest design in featured render art: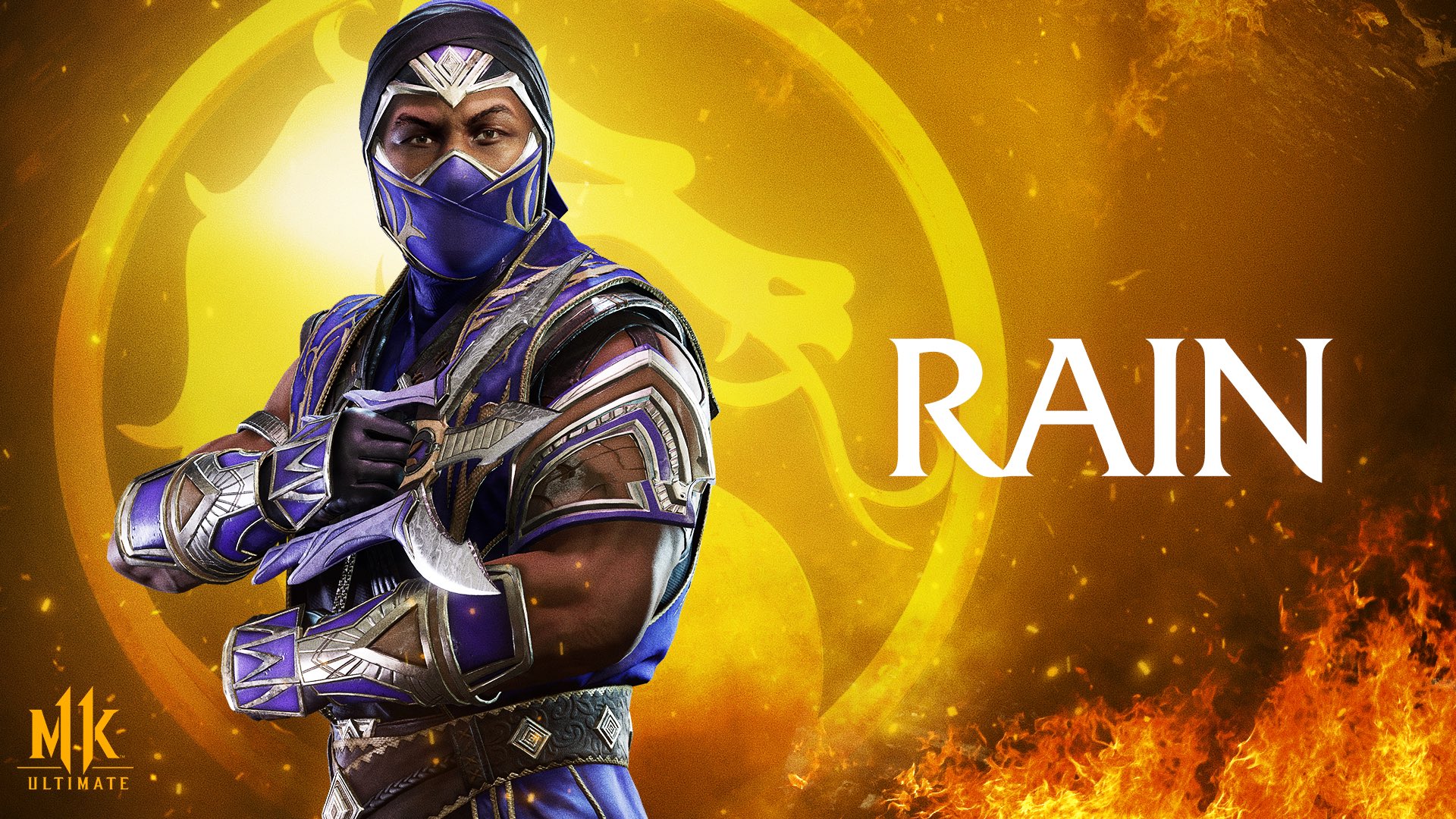 Rain is instantly recognizable in a purple & black combo, with highlighted gold trimming that emphasizes the Edenian storm warrior's status as the son of the lost realm's protector god: Argus.

The design remains very in keeping with the cult kombatant's other recent appearances, paying homage to his iconic redesign for 2006's Armageddon, while adapting the closed cowl of his original UMK3 and updated 2011 designs. It remains to be seen if this will have significance relating to the timeline of his return.

Rain's lineage was reintroduced in a recent character mini-bio, while the details of his design can further be examined in official hi-resolution screenshots. The past weighs heavily on this character, but he has a few new tricks as well, coming to the arena with a katar style claw weapon. It can be seen in the Kombat Pack 2 Reveal Trailer.
[Related Article: Purple Rain: Mortal Kombat's Living Prince Tribute]
Rain will be available as part of Kombat Pack 2 for $14.99 and MK11 Ultimate starting November 17th! Share your thoughts about the design render in the comments below and catch up on more information in the Mortal Kombat 11 forum!