RoboCop is the future of law enforcement and downloadable guest fighters in MK11. The iconic movie cyborg is one of three characters coming in the Mortal Kombat 11: Aftermath expansion. Take a closer look in official render art: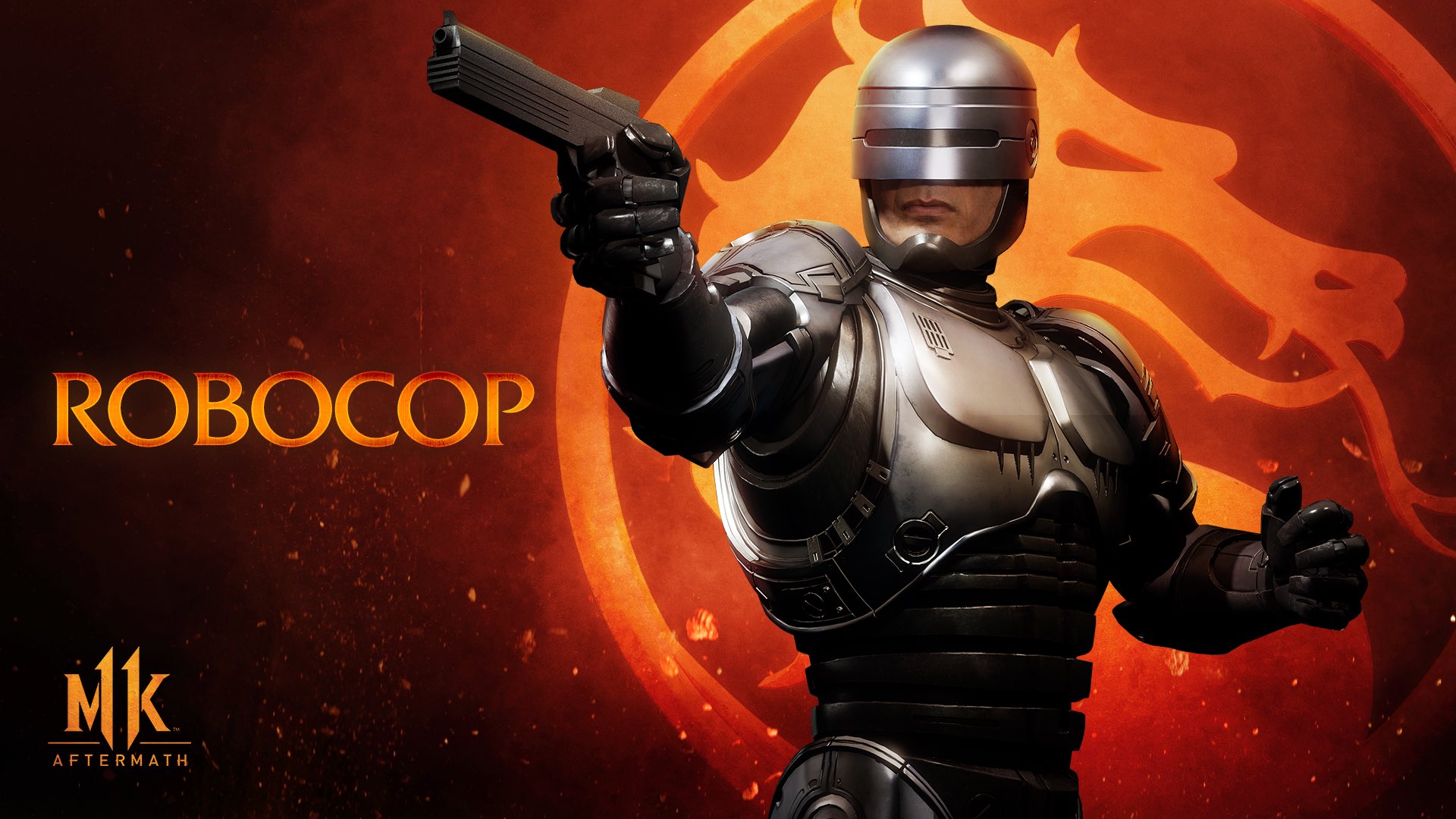 The game authentically recreates Rob Botin's original RoboCop design, and will also include the blue-hued revision seen in the 1990 sequel. NetherRealm Studios created a digital capture by scanning original actor Peter Weller, who also provides the genuine voice for RoboCop in Mortal Kombat 11. You can see he carries his trademark leg-holstered Auto 9 - a modified Beretta 93R machine pistol.

In addition to the cinematic classics; RoboCop will have dozens of customizable armor pieces as part of Mortal Kombat 11's extensive a la carte design mechanic. This will include an MK3 inspired Cyber Lin Kuei skin, as well as other alternative visions of his head gear, armor, and choice of weapon.

You can learn a little bit more about RoboCop by checking out his official character bio, or by revisiting the Aftermath Announce Trailer, Gameplay Trailer, and official screenshots!
[Related Article: Fujin Mortal Kombat 11 Aftermath Render Art]
MK 11: Aftermath is coming to digital platforms starting May 26th, with a disc-based release for the Americas currently slated for some time in June. Your move, creep. Share your thoughts about the latest crossover fighter in the comments below and find more news and information on the Mortal Kombat 11 forum.