Sheeva is one of two klassic kombatants making a playable comeback as part of Mortal Kombat 11: Aftermath. The Shokan Queen returns as part of a time-bending new story mode and three-character expansion. Take a closer look: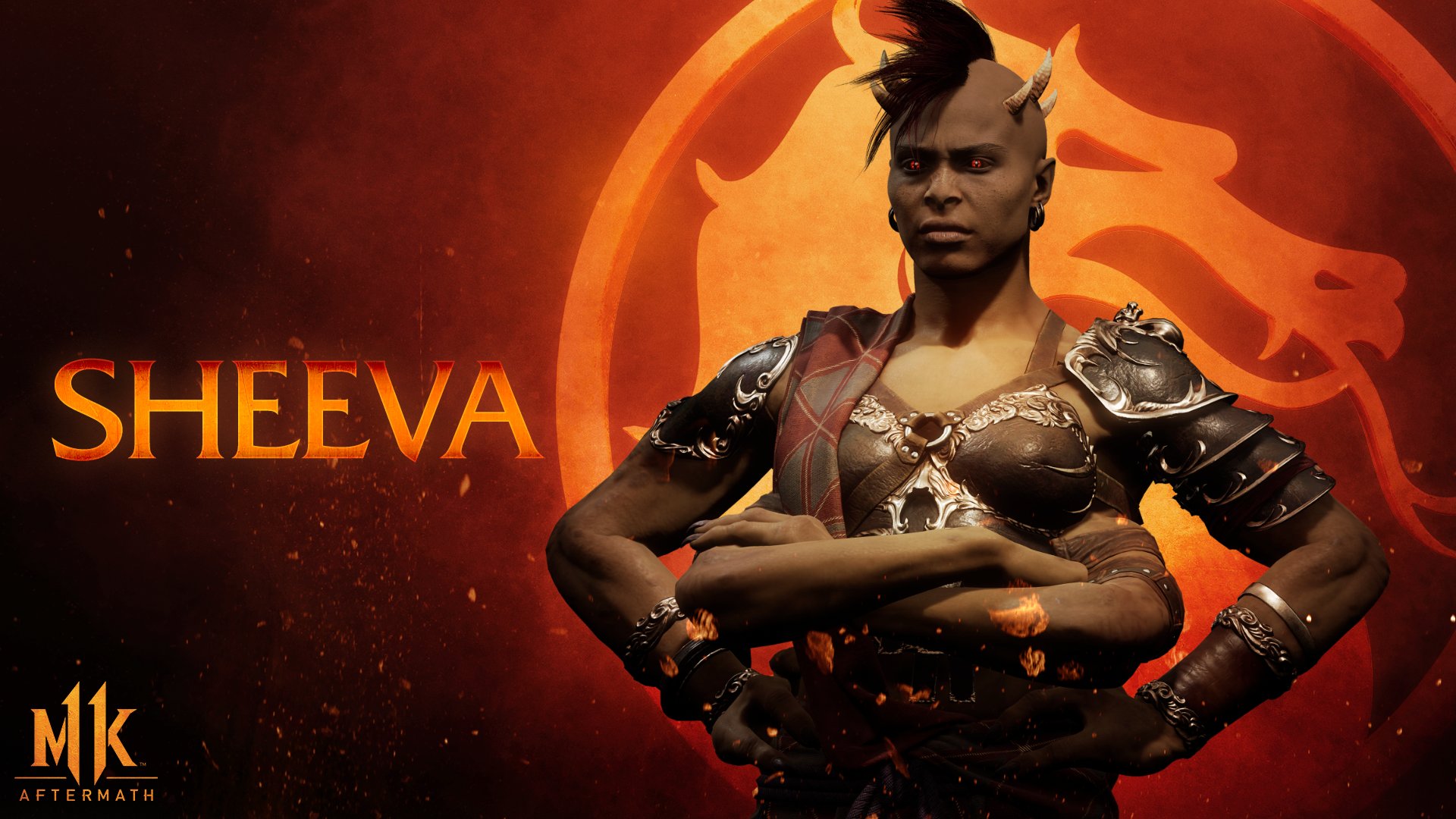 Sheeva essentially steps out of the main MK11 story mode for this look, where she appeared as a non-playable character, and important ally to Kitana, Kotal Kahn, and the alliance against Kronika. Her leather and metal armor remains consistent, as does the tartan sash worn over her royal shoulder.

Customizable gear options will also give Sheeva a war helmet seen in other promotional renders. That design incorporates the spiky horns protruding from her scalp, with a decorative helmet vaguely reminiscent of Goro's alternate attire in Armageddon [and first seen in Gamecube release of Deception].

Armageddon was also the first game to explore an armored design for the scantily clad Shokan, who iconically wore a red sling bikini in her Mortal Kombat 3 debut. Her last appearance, in the 2011 Mortal Kombat reboot, remained faithful to her klassic look, making the Mortal Kombat 11 re-design an exciting step forward for the character begun in MKX comics.

Mortal Kombat 11: Aftermath is almost upon us! Officially released digitally on May 26th, you can pre-order the expansion for PlayStation 4, Xbox One, Nintendo Switch, and PC for a recommended $39.99. It gets you 3 new characters, 3 Skin Packs, and a robust 5 chapter story! Catch up with the Official Launch Trailer and find more info and discussion on the Mortal Kombat 11 forum.