Next month will mark thirty years of Mortal Kombat and it looks as if the apocalyptic collapse of society won't stop its legend continuing -- at least according to The Last of Us Part 1. An MK "easter egg" has found its way into the recently released remake. Take a look:
Eagle-eyed fan account Naughty Dog Central called attention to the reference in a recent Twitter post, showing a Mortal Kombat II poster added to a scene from the 2013 Left Behind downloadable content. The addition fills out the world of the remake, but some are seeing more than verisimilitude. Inspect the image below for the subtle addition: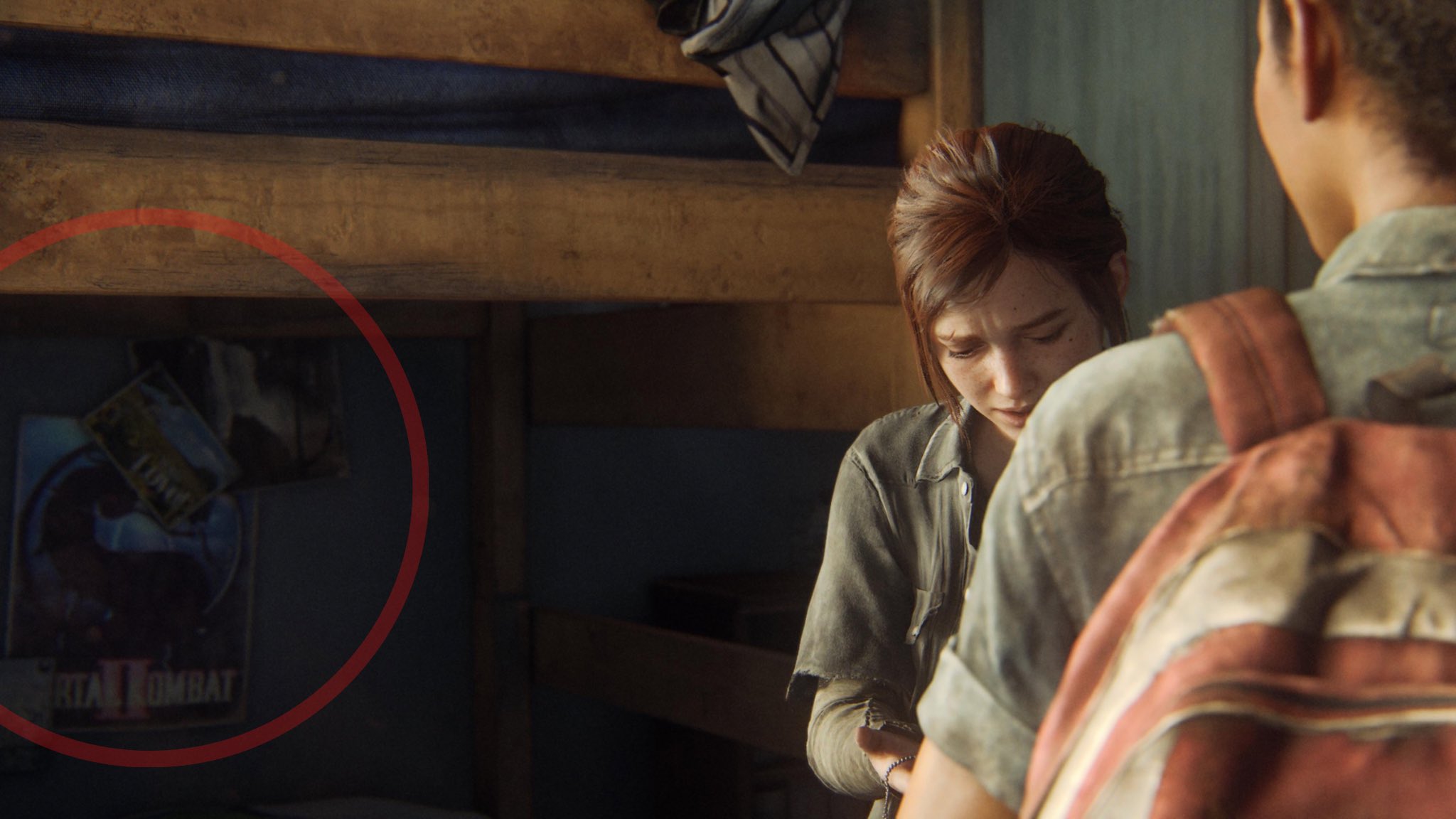 With a void of news concerning an expected Mortal Kombat game, and lingering uncertainty surrounding the WarnerMedia Discovery merger; some fans have taken to theorizing the reference indicates a more meaningful relationship developing between NetherRealm Studios, and the Last of Us publisher & developers.

Mortal Kombat was reportedly considered for sale in September of 2020, but became an emerging multimedia asset through the success of the film on HBO Max. The streaming platform has undergone highly publicized content changes since the formation of WarnerDiscovery, but there have been no new reports of sale to date.

The pop culture significance of Mortal Kombat has seen it appear in many contexts, including an MK11 easter egg in Cyberpunk 2077, characters in Ready Player One, and the thoughts of other developers. The franchise will return to animation soon: watch the Mortal Kombat Legends: Snow Blind trailer.
[Related Article: MultiVersus Director Asks Fans For Mortal Kombat Characters]
What do you think about the MKII poster appearing in The Last of Us? Share your thoughts in the comments below and dive deeper into retro in the 2D Kombat Klassics forum!