It's been a full year since the simultaneous streaming & theatrical release of Mortal Kombat -- and the video game adaptation continues to set the pace for WarnerMedia Discovery service HBO Max. Newly released figures put it ahead of blockbuster franchise rivals who've challenged over the past twelve months, including a major new release.
Samba TV has tracked estimated viewership for HBO Max since launch, and a breakdown from the third-party analyst puts Mortal Kombat roughly 200,000 households ahead of The Batman after their respective first week streaming. Check out the full stats for major releases below: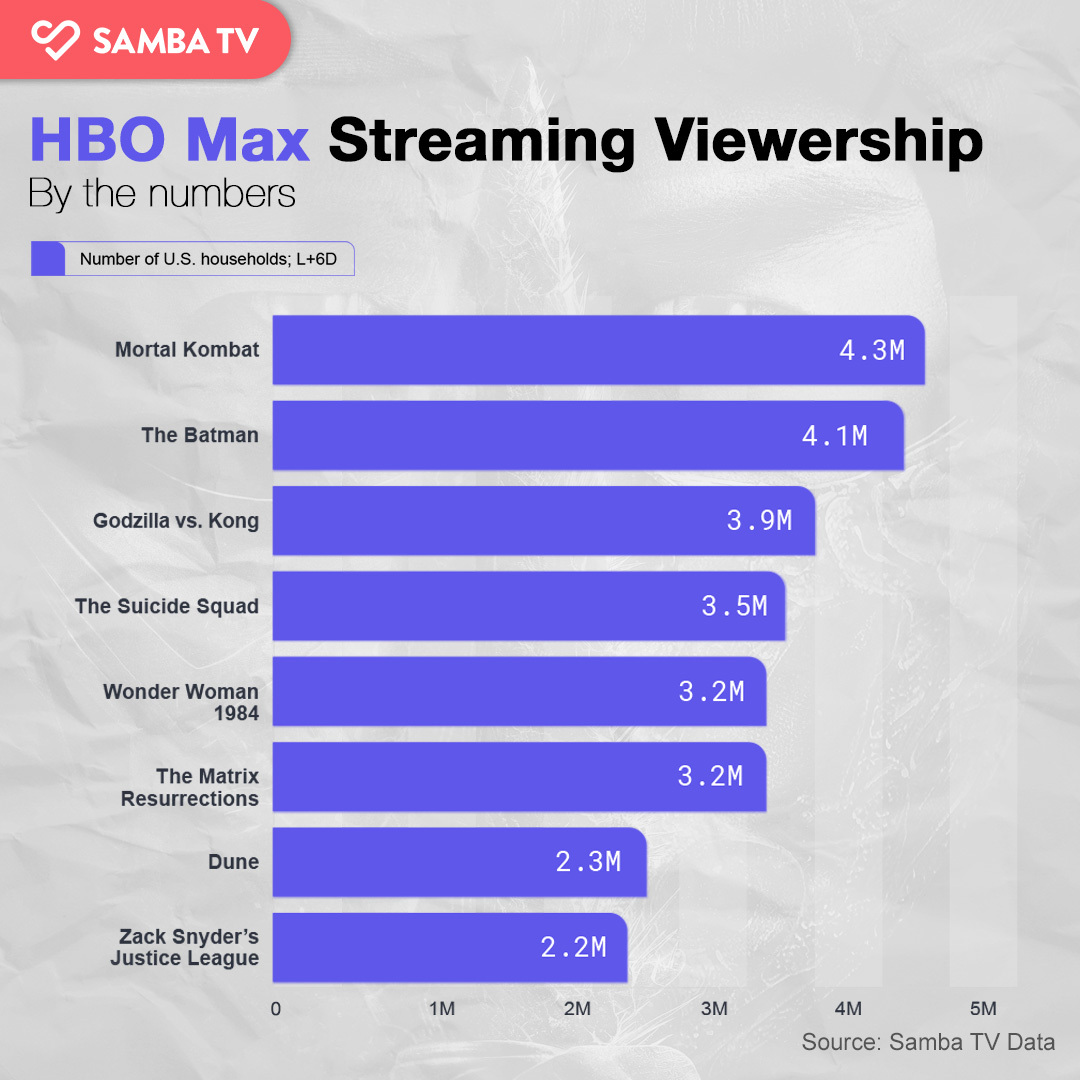 Mortal Kombat has been a standard bearer for HBO Max ever since its record weekend release, and a sequel is already in development, but the impressive feat of outpacing the Batman mega-franchise at home is slightly undercut by overall combined United States viewership.

The Batman opened in wide release at the start of March, taking a massive $134 million dollars at the domestic box office, versus MK's pandemic compromised $22.5 million theatrical open. The Batman's delayed streaming release shows no sign of denting home viewership numbers, while also benefitting from any subscription growth.

If correct, the streaming estimates also tell us about the power of first week viewing, and Mortal Kombat's pace during dropoff over the following ten days. MK, Godzilla vs Kong, and The Suicide Squad all gained 1.2 million viewers in that post-release window, while Zack Snyder's Justice League added 1 million, and Wonder Woman 1984 .7 million.
[Related Article: Review: Mortal Kombat Hacks Into Franchise Reboot]
Teasers for the next installment have already begun, and speculation remains rife around where the films will go next, and who will play the eagerly anticipated role of Johnny Cage. Join the discussion about these topics and more in the Media & Merchandise forum!