One of the biggest talking points coming out of the new Mortal Kombat movie is the possible casting of Johnny Cage for a sequel. Martial arts star Alain Moussi is one of the emerging names being bandied about by fans -- and he's making it known he's ready for the call!
Alain Moussi is a Canadian martial artist and actor with the distinction of black belts in jujitsu and karate. You may've seen him recently starring opposite Nicolas Cage in Jiu Jitsu, or as Batman in the DC live-action series Titans. His most compelling credit to date is as Kurt Sloane: heir apparent to Jean-Claude Van Damme in the revived Kickboxer franchise.

Moussi's martial arts are a strong point of difference, but it's starting to seem like you're really only in the chase if you've been photoshopped to look like the iconic gaming character. WWE's Mike "The Miz" Mizanin submitted himself with fan art that captured some fans' imaginations, while Ryan Reynolds turned widespread Twitter talk into a promotional opportunity using his own mockup.

Not to be outdone: Alain Moussi has enthusiastically shared a fan's effort via Twitter, getting behind the Johnny Cage version of character posters created for the film [pictured below].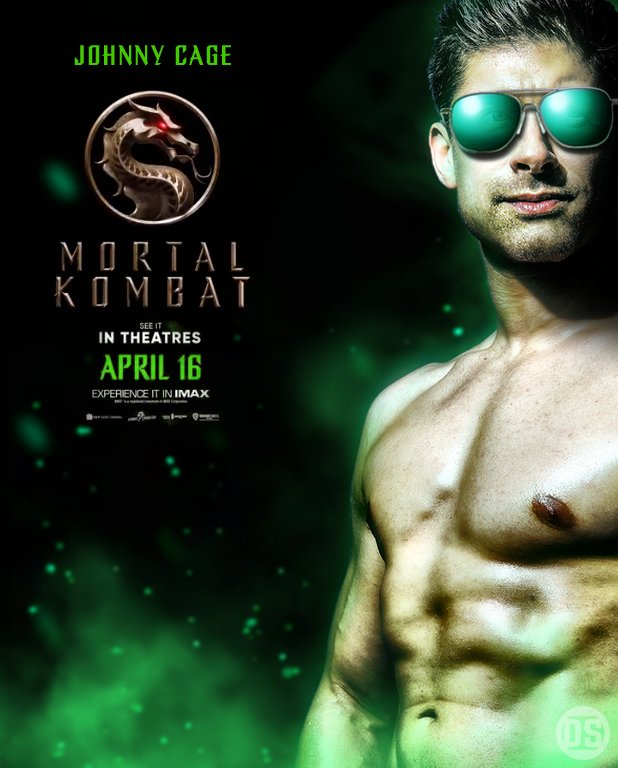 Before he was one of the breakout stars of martial arts cinema, Moussi did extensive doubling work, performing stunts for Mike Mizanin in The Marine 3: Homefront. He even doubled for Van Damme in a commercial that required the injured star to perform the splits! A trademark Johnny Cage acquired from his 90s cinematic inspiration!

Alain Moussi may have to work on disguising a French-Canadian accent, but he has the Johnny Cage moves and confidence, tweeting: 'Let me start by saying I am NOT cast as Johnny Cage in Mortal Kombat 2... but I SHOULD BE. When you want something you don't sit back and wait for a phone call, you get up and GO FOR IT!!'

Who do you think is the most interesting name put forward for the role? Share your thoughts in the comments below and discuss more about the movie sequel in the Media & Merchandise forum!