The trademarked dragon logo has served as a harbinger of all things Mortal Kombat for over a quarter of a century. With the next feature film now in production, we have our clearest view of a newly designed logo glimpsed on the clapboard during Day 1 of filming! Take a look: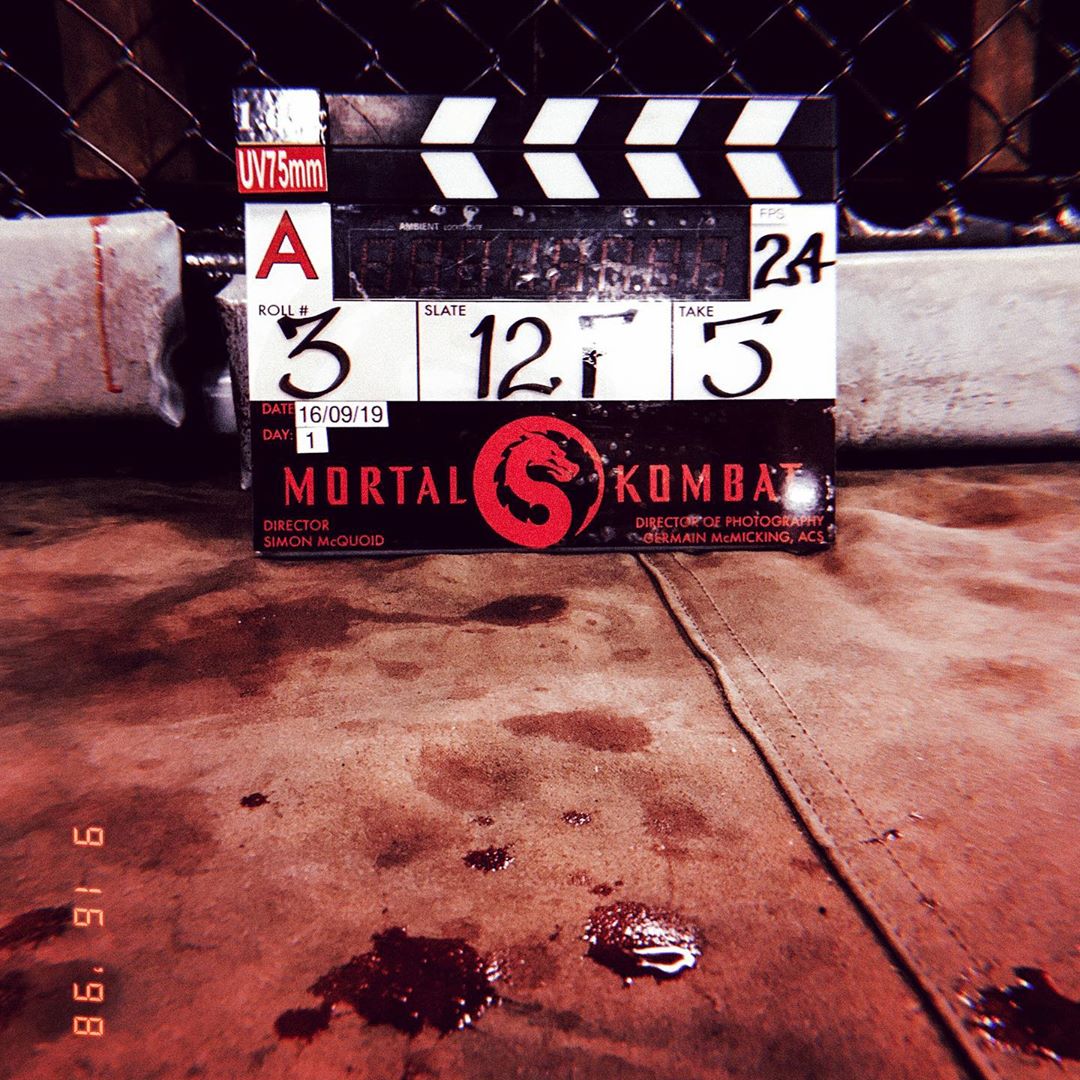 Actor Lewis Tan shared the photo to Instagram, dramatically staging the clapboard opposite what appears to be a blood spattered floor. Filming began Monday local time, with Port Adelaide doubling for the streets of Chicago.

A newly designed, red dragon logo can be seen in the centre of the board, wrapped in the Mortal Kombat text. It adapts the traditional circle border of the symbol into the tail of a more S-shaped dragon body. To accomodate the curving design, the dragon has been given a more slender figure.

This isn't the first time the iconic Mortal Kombat dragon logo has been changed. The symbol underwent an official redesign in 2014 for the release of Mortal Kombat X, slightly tweaking its dimension and features. The logo was given embossed three-dimensional details when Mortal Kombat went to the big screen in 1995. A more jagged, impressionistic version appeared in the second series of the live-action webseries Mortal Kombat: Legacy.

Renowned digital concept artist Nikolai "BossLogic" Baslajik has recreated his own version of the film's new logo, creating a mock movie poster he shared to Twitter [below]. He previously shared his vision of the cast as their respective characters.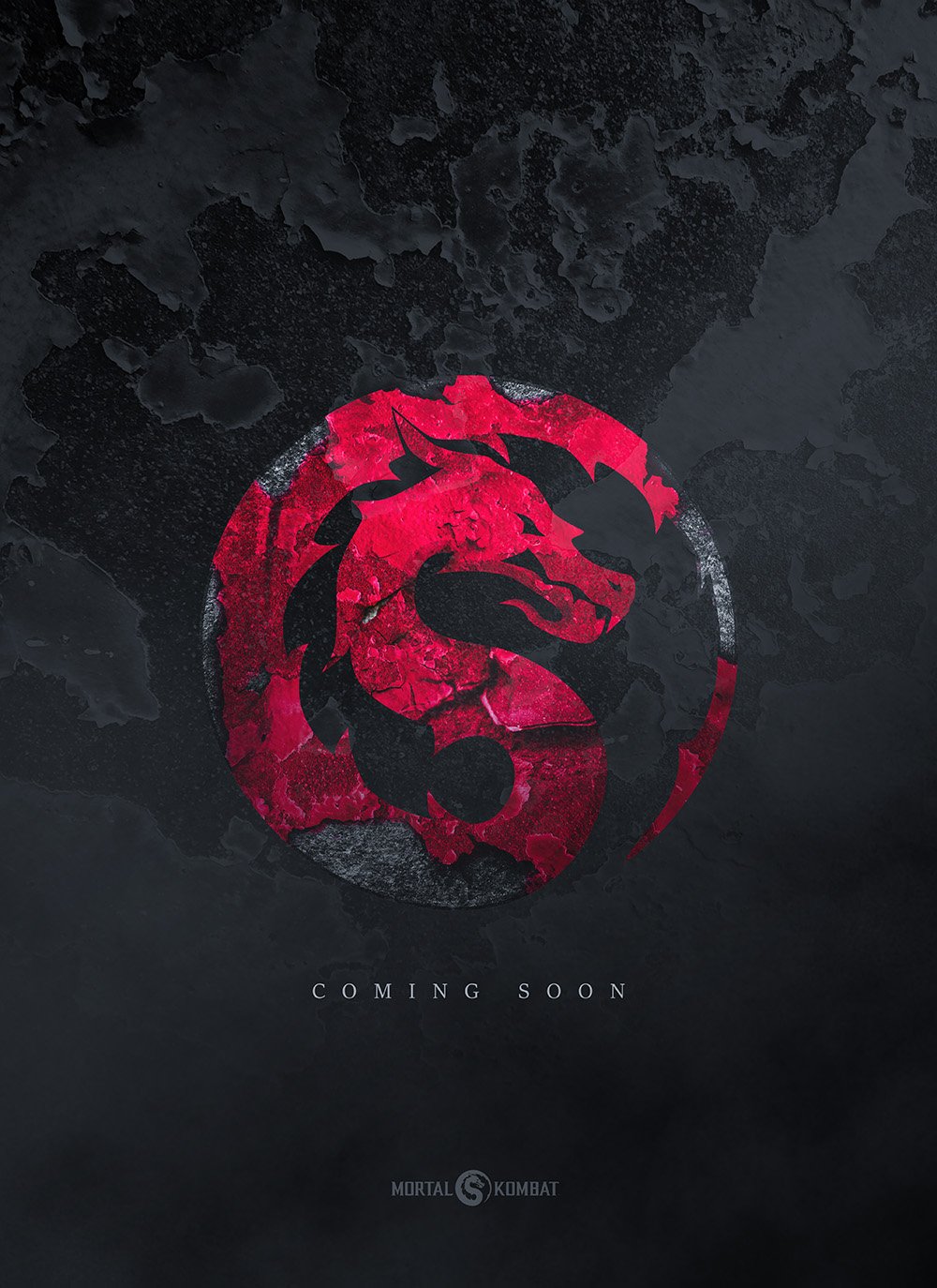 What do you think of the movie's new dragon logo? Share your thoughts in the comments below and join all the news and discussion on the Media & Merchandise forum!