Brazilian statue maker Iron Studios has impressed with a series of sculpted merchandise inspired by the klassic games. Most have taken designs from the first, but for their Raiden offering they've drawn from the colour flourishes of Mortal Kombat II to create a dynamic thunder god! Take a look:
Raiden holds the power of lightning in his hands with translucent blue bolts adding authentic appeal to the Mortal Kombat Battle Diorama statue. Ripples in his blue MKII smock add a touch of drama, implying whipping winds surrounding the powerful storm god. A smirk hidding beneath his trademark hat adds a sense of dark humor to Earthrealm's protector: "Have a nice day."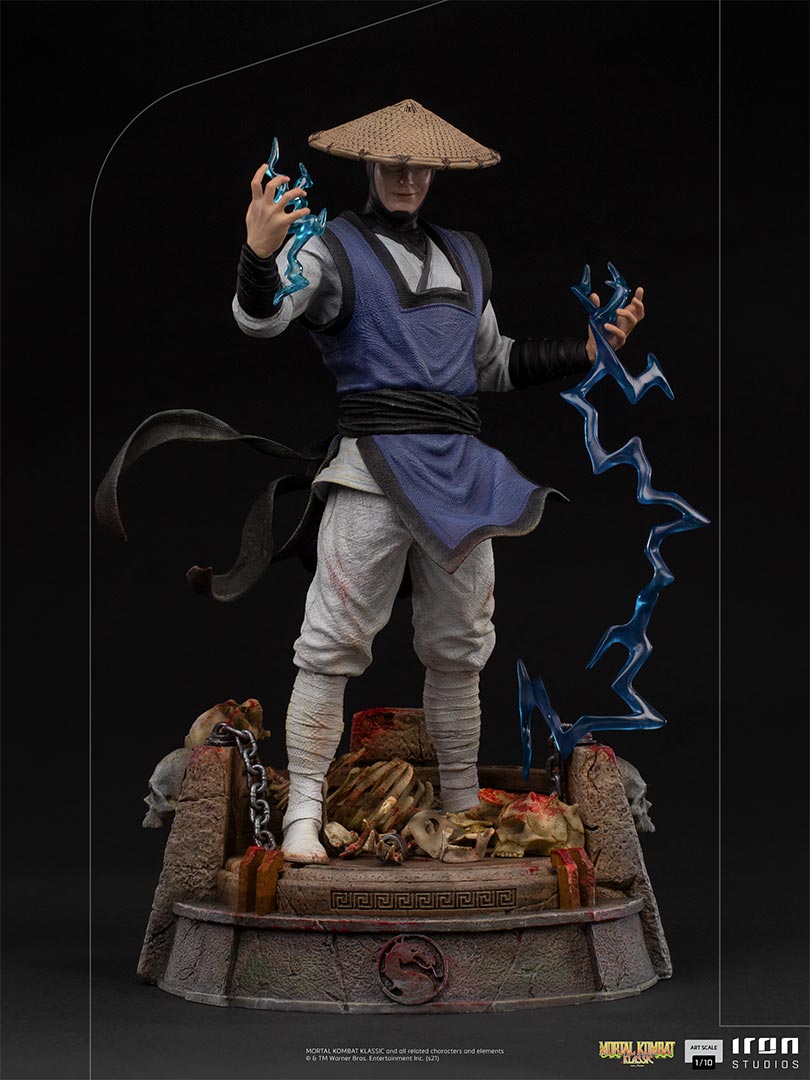 Like other entries in the series: MKII Klassic Raiden is 1:10 scale hand painted polystone. From top to bottom he stands 9.4" tall, 6.6" wide, and 5.5" deep and weighs 2.2lbs. The limited edition statue has a bone laden diorama base and is available for pre-order on the website for $169.99 to ship in Q3 2021.

Raiden is part of a series that also features Scorpion and Goro. We'll continue to feature more of the series soon. Tell us what you think of Raiden in the comments below and find more stories in the Media & Merchandise forum.