Fans have been granted their first look at the upcoming Mortal Kombat movie in an exclusive feature article from Entertainment Weekly. Now you can further digest what you've seen with unmarked photos -- including new images of the Shaolin Monks and controversial Cole Young! Look:
One of the new images appears to show Lewis Tan working to lock an armbar on an anonymous cage fighter in a dingy arena. EW confirmed Tan will play a fallen mixed martial arts champion, Cole Young, fulfilling widely circulated rumors of a featured character exploring a hidden past.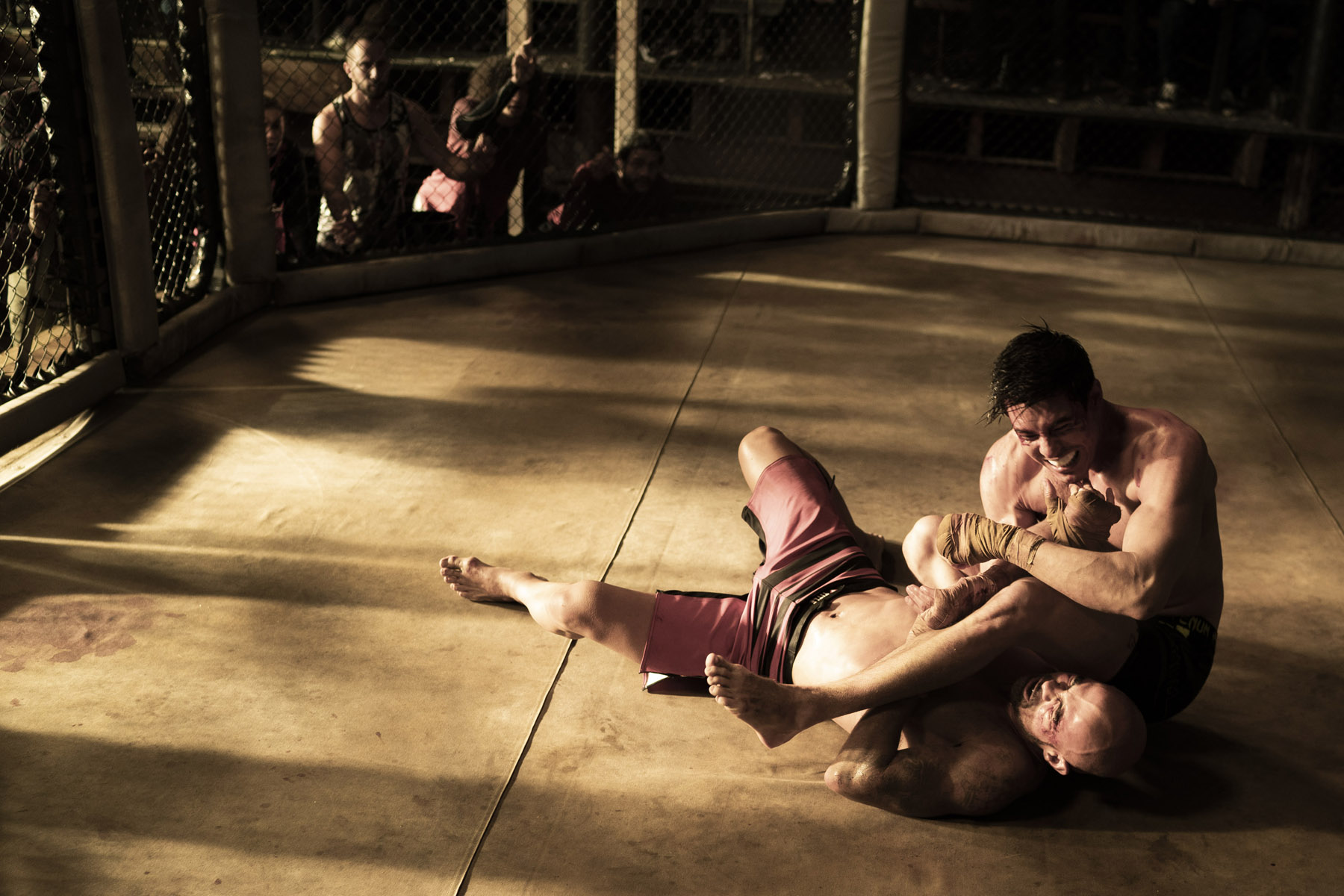 A dragon-like birthmark will take Cole Turner to the Mortal Kombat tournament, where he'll encounter traditional icons from the popular video games, including its Shaolin Monks protagonists. The birthmark isn't visible in any of the photos, making it difficult to know if it ties into a previously seen alternative logo.

The new preview photo [below] shows our second glimpse of Liu Kang and Kung Lao. This will be the first time Kung Lao and his iconic bladed-hat will appear in a feature film, although Mark Dacascos previously played a live-action version of the character in Mortal Kombat: Legacy Series II.

The full body shot of actors Ludi Lin and Max Huang show promising reflections of the video game characters, revealing more of their iconic red costume highlights. Liu Kang's hands glow with dragon flame, suggesting the martial arts mysticism of the games will be represented.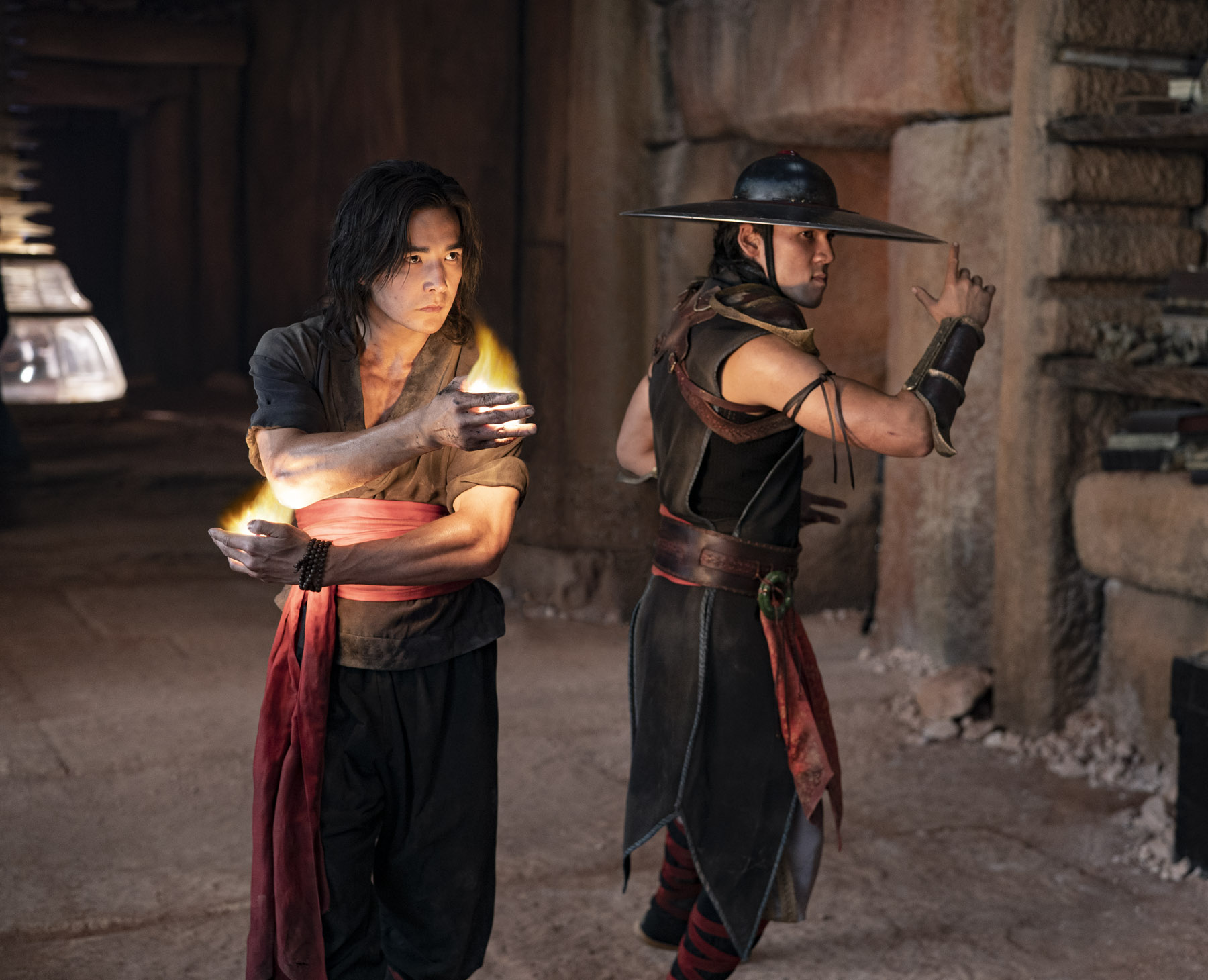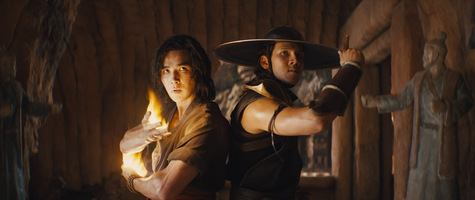 Additional photographs released via the official movie Twitter include repeats from the EW article, sans watermark. Narrow images of Sub-Zero (Joe Taslim), Jax (Mehcad Brooks), and Kano (Josh Lawson) imply letterboxed stills from the movie. Larger images include Sonya Blade (Jessica McNamee) and Scorpion (Hiroyuki Sanada).

Mortal Kombat will be released theatrically and streaming to HBO Max on April 16th. Share your thoughts about the new stills in the comments below and discover more from the movie in the Media & Merchandise forum.