Last year's Mortal Kombat feature film continues to be a high benchmark for HBO Max viewership, so it comes as little surprise that a sequel is officially in development. The as yet untitled "Mortal Kombat 2" will welcome a new writer who is also a recent addition to the Marvel Studios stable. Read on for full details:
Deadline Hollywood reports that Jeremy Slater will follow his recent high profile work for Disney+ series Moon Knight with another "MK" franchise entry -- the Mortal Kombat sequel. He remarked to Twitter: "Beyond excited to be joining this team! We're building something bigger and better and bloodier that's going to blow people's minds."

Slater is reportedly also working with Mortal Kombat producer James Wan's Atomic Monster Productions on another film, Thread, and the Wan produced adaptation of Stephen King novel Tommyknockers. Other writing credits include 2015 Marvel franchise reboot Fantastic Four, 2017 live-action American remake of manga Death Note, and the recent Netflix comic based series The Umbrella Academy.

No other details are available yet, but producer Todd Garner returned to Twitter to share an image of a flaming number two [below]. Cast members Mehcad Brooks (Jax), Jessica McNamee (Sonya Blade), Max Huang (Kung Lao), and Lewis Tan (Cole Young) also shared enthusiasm for the news via the micro-blogging service. Ludi Lin (Liu Kang), and Joe Taslim (Sub-Zero) -- who signed for multiple sequels -- kept it to a discreet retweet.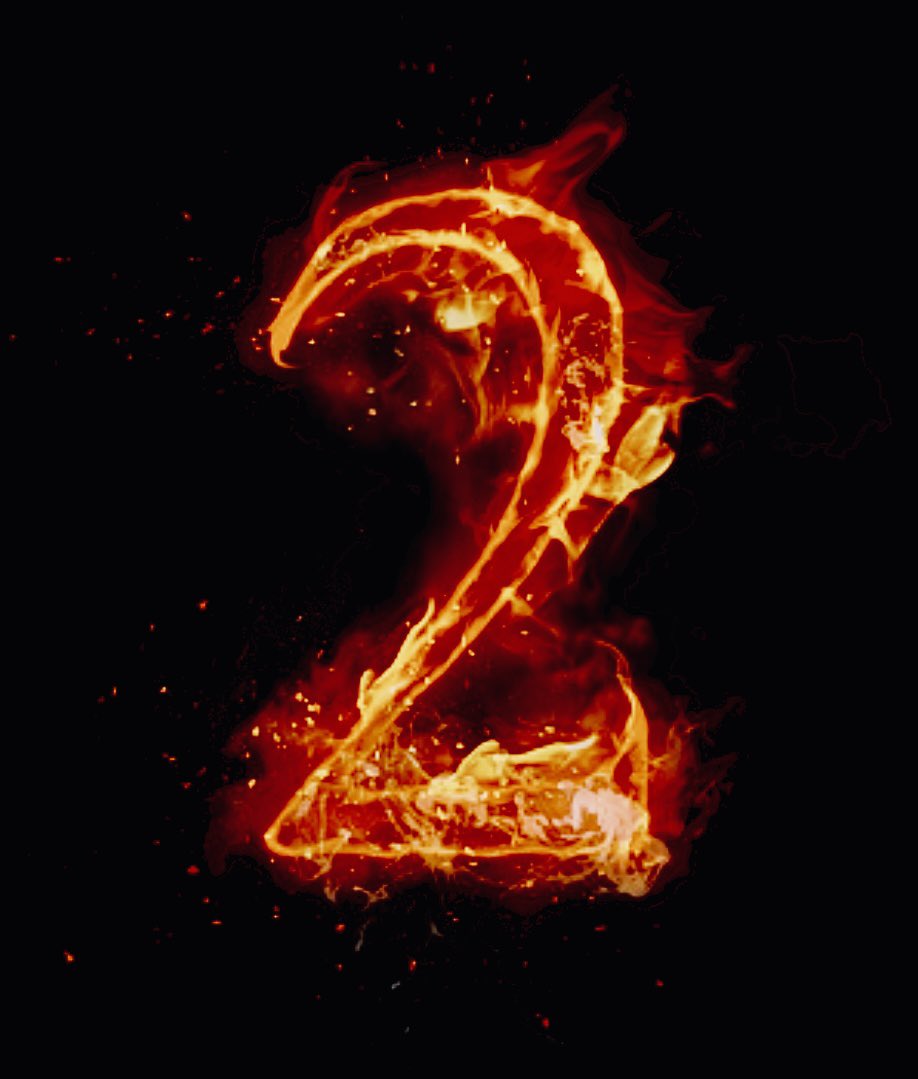 The first installment in the prospective film franchise loosely adapted plotlines from the video game series, establishing its action before the Mortal Kombat tournament, and introducing original lead character Cole Young. Discussions of a sequel began immediately, with director Simon McQuoid commenting on various elements, including an interest to see more of the female characters.

The noted absence of Johnny Cage was addressed with an in-film teaser, prompting multiple actors to submit themselves for the sequel role, including Scott Adkins, Alain Moussi, Mike "The Miz" Mizanin. Ryan Reynolds opted to turn widespread fan-casting into a promotional opportunity.

MK co-creator and NetherRealm Studios Creative Director Ed Boon recently endorsed Dwayne "The Rock" Johnson as MKII final boss Shao Kahn, responding to the superstar actor's comments about an upcoming video game movie. It seems unlikely Johnson was referring to the Outworld Emperor - whose existence was ambiguously reference in the 2021 film - describing bringing a game to the big screen in an interview with Men's Journal:
I can't tell you which game in particular we're doing, but there will be an announcement this year. We're going to bring one of the biggest, most badass games to the screen—one that I've played for years. I'm really excited to bring it to fans around the world. Of course we're going to do right by our gamer friends—but really we're just going to make a great movie.
What do you hope to see from a Mortal Kombat movie sequel? Share your thoughts and speculation in the comments below, and find & discuss more related news in the Media & Merchandise forum!