NetherRealm Studios has set the next stop on the Mortal Kombat 1 promotional tour, officially announcing a live panel from the San Diego Comic-Con to end the working week! The developer promises you "won't want to miss" it as they delve into resetting the timeline.
Scheduled for a 3:15 PM Pacific start and running an hour long, the Mortal Kombat 1 panel is headlined by the new era of "A New Beginning with Mortal Kombat 1" on Friday, July 21st.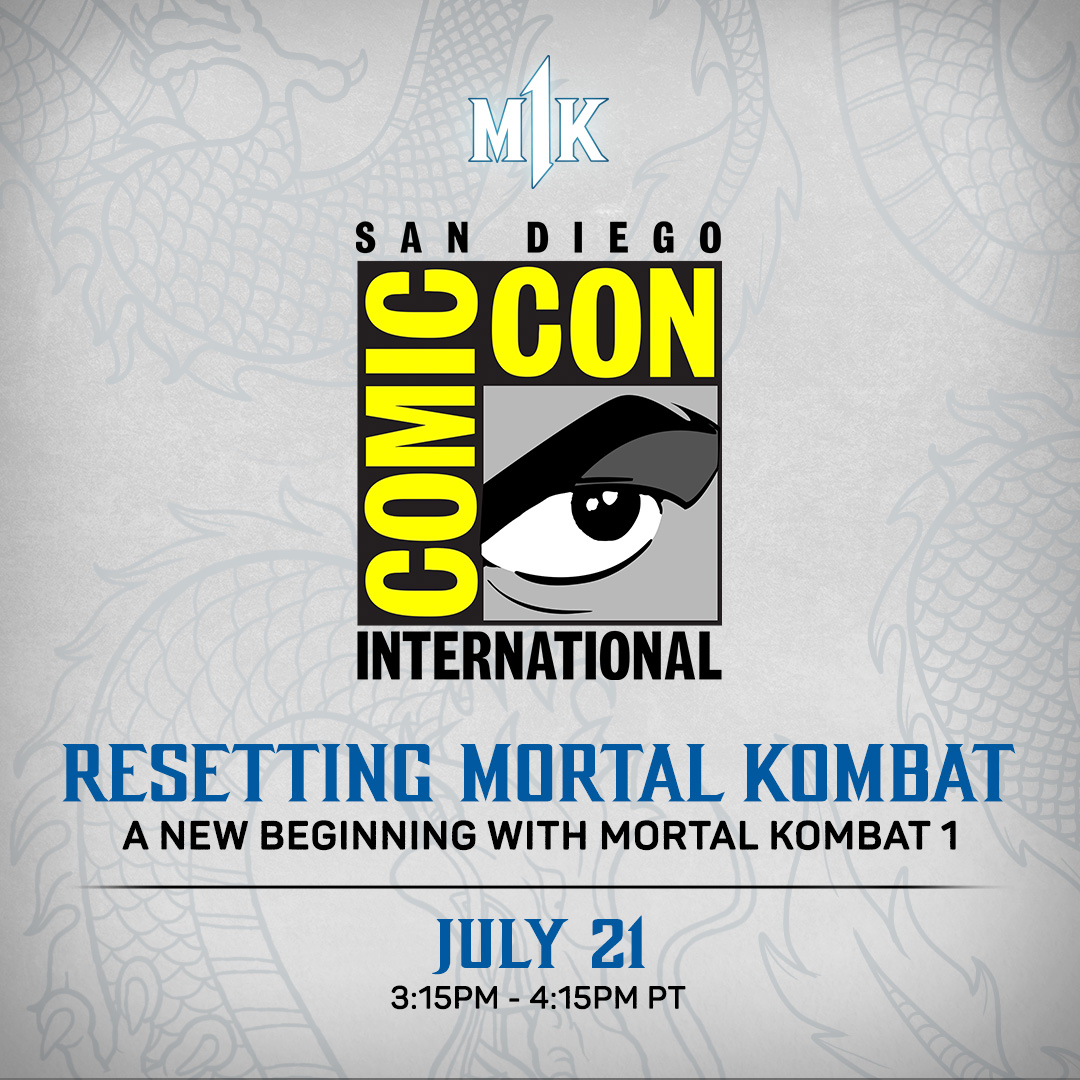 SDCC will be one of several stops along the road towards the September release date for the new fighter. Next month will see a playable build available to the public at the Evo World Championship and Gamescom 2023.

Mortal Kombat 1 is coming to PlayStation 5, Xbox Series, Nintendo Switch, and PC starting September 14th for Premium Early Access, and September 19th for everybody else! Download the MKO App via App Store and Google Play to save the dates!