Outworld has a dangerous new denizen in Mortal Kombat 11 and he's a holdover from the reign of Emperor Shao Kahn! Take a closer look at the walking mixed bag that is the Kollector in the latest official character render!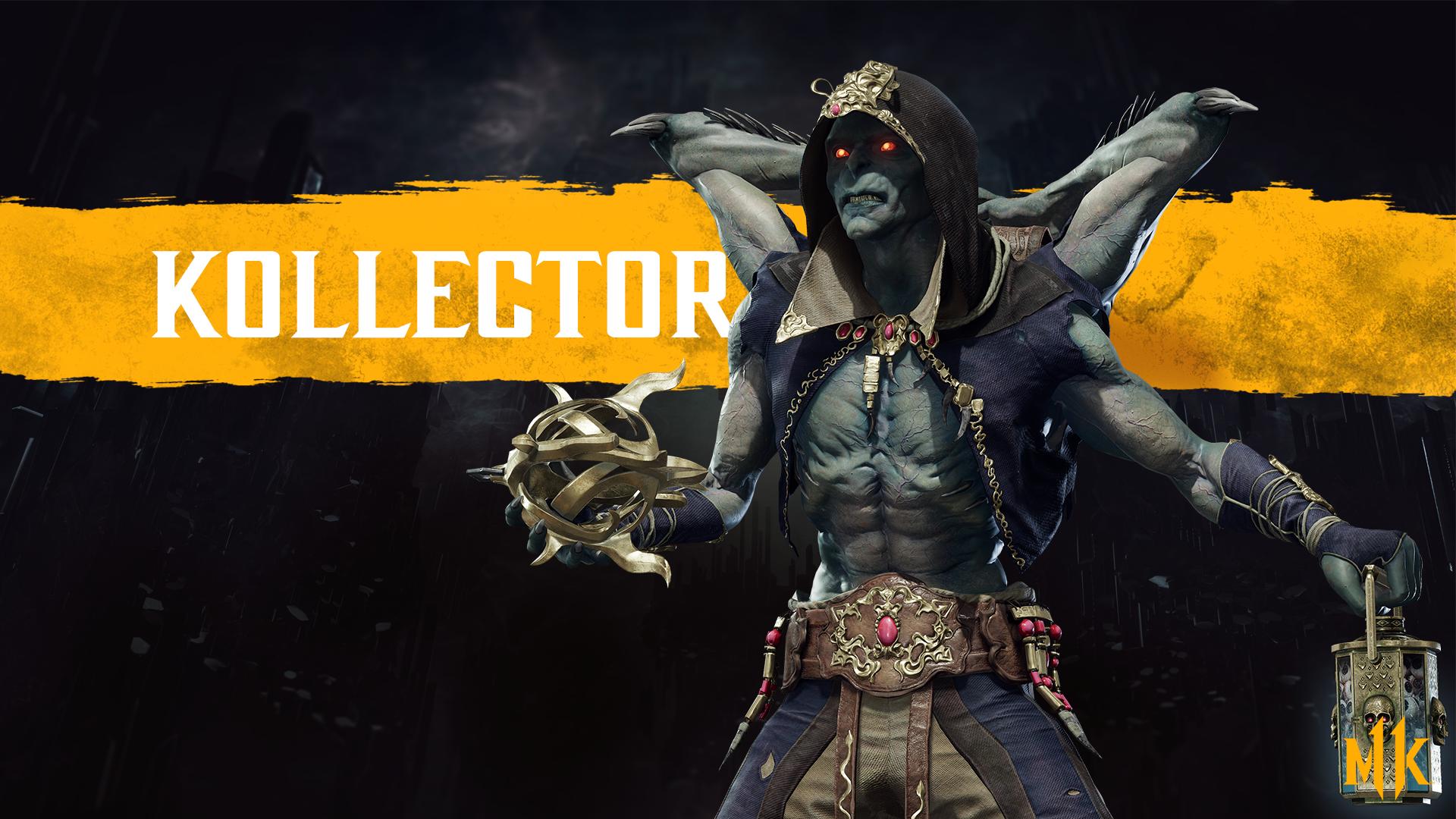 Apparently Shokan warriors don't have the market cornered when it comes to multi-armed fighting in Outworld! Despite sharing the same number of limbs in combat as an icon like Goro (two are occupied holding his backpack), the gangly grey-blue Kollector bares little in common with any kombatant we've seen to date! Update: Along with the reveal trailer, Warner Bros have provided a brief bio for the new fighter:
A new fighter joining the Mortal Kombat franchise, The Kollector was born into poverty and seized his collections duty with a zeal that impressed Shao Kahn, becoming one of the Emperor's most feared associates. As more of a corrupt, mafia enforcer than a government official, The Kollector stole riches from Outworld's people, rewarding himself with wealth and status in turn, but when Shao Kahn died, Kotal Kahn vowed to weed out the former regime's corruption. After years in hiding, living off his ill-gotten gains, The Kollector was captured and now faces execution, determined to destroy anyone in his path.
His attire shares similar fabric textures and sewed panels to various other fighters in MK11, but a predominently navy and black wardrobe, adorned with gold trinkets, implies his role as a seeker of tributes to the Emperor. A dark hood and extra, taloned limbs might invite comparison to D'Vorah, but there's a more romantic, Arabian trader's vibe to Kollector's outfitting. Indeed, he might look at home in the sun drenched Outworld Marketplace: introduced in Mortal Kombat X as characteristic of Kotal Kahn's ordered rule. That may just be because he reminds us slightly of a Star Wars prequel character. It sounds as if Kotal won't take kindly to Kollector's particular brand of gathering!

Kollector expands upon the patchwork makeup of Outworld's realm. Check out official character renders for some of its other inhabitants, such as Kotal Kahn, Jade, Erron Black, D'Vorah, and downloadable character Shao Kahn. Kollect 'em all and discuss each new design on the Mortal Kombat 11 forum!