The road to an HD remaster of the original Mortal Kombat has been long & winding. There have been multiple false starts, but from an enthusiastic search for a final destination has come a bold detour: Eyeballistic Inc. With a 30th Anniversary on MK's horizon, the determined developer has asked fans to join them on their continued odyssey toward a finished product. Read on:
We first met the once & future Eyeballistic in the early 2010s as an enthusiastic group of fans working to remake the seminal 1992 arcade klassic. Their efforts worked to create an alternative to the lacklustre 2011 release of Mortal Kombat: Arcade Kollection.

The team's chosen method of upscaling was a meticulous recreation of sprites using CG models -- a solution to the challenges of digitzed live-action graphics used by the original game, and attempted by another aborted WB production.

A working MUGEN build of "Mortal Kombat HD: Kommunity Edition" was subject to a takedown by the rights holders in 2014. Speaking to Mortal Kombat Online at the time, Eyeballistic Lead Game Designer Gabriel Melendez explained "I never thought of competing with the real MK", but as ambitions grew, the team presented their work to series co-creator Ed Boon in 2016, earning support and an opportunity to pitch to Warner Brothers.

According to Eyeballistic, the publisher felt the project would struggle to "sell over 100,000 units world wide and thus they determined it wouldn't be worth the substantial cost of marketing the product for sale" and chose to pass, as they did on other attempts to reinvent the klassic trilogy. In 2019, a greenlight was allegedly abruptly reversed as concerns went the other way, fearing a 'cannibalizing of sales' for the big budget release of Mortal Kombat 11.

Taking lessons learned from their experience, Eyeballistic has continued to develop their own independent work, purportedly signing contracts to develop games for PlayStation 5, Xbox Series X|S, and Nintendo Switch. They haven't given up on the dream of their expanded "Mortal Kombat Trilogy Remake" though, and have launched a Change.org petition in the hopes it will kickstart a new chapter for a build using Unreal Engine 5.

Screenshots released to Dark Side of Gaming demonstrate their expanded ambitions for MK Trilogy Remake, showcasing recreated sprites from the three major arcade releases, including klassic Goro, Mortal Kombat II Raiden, and Ultimate Mortal Kombat 3 Scorpion.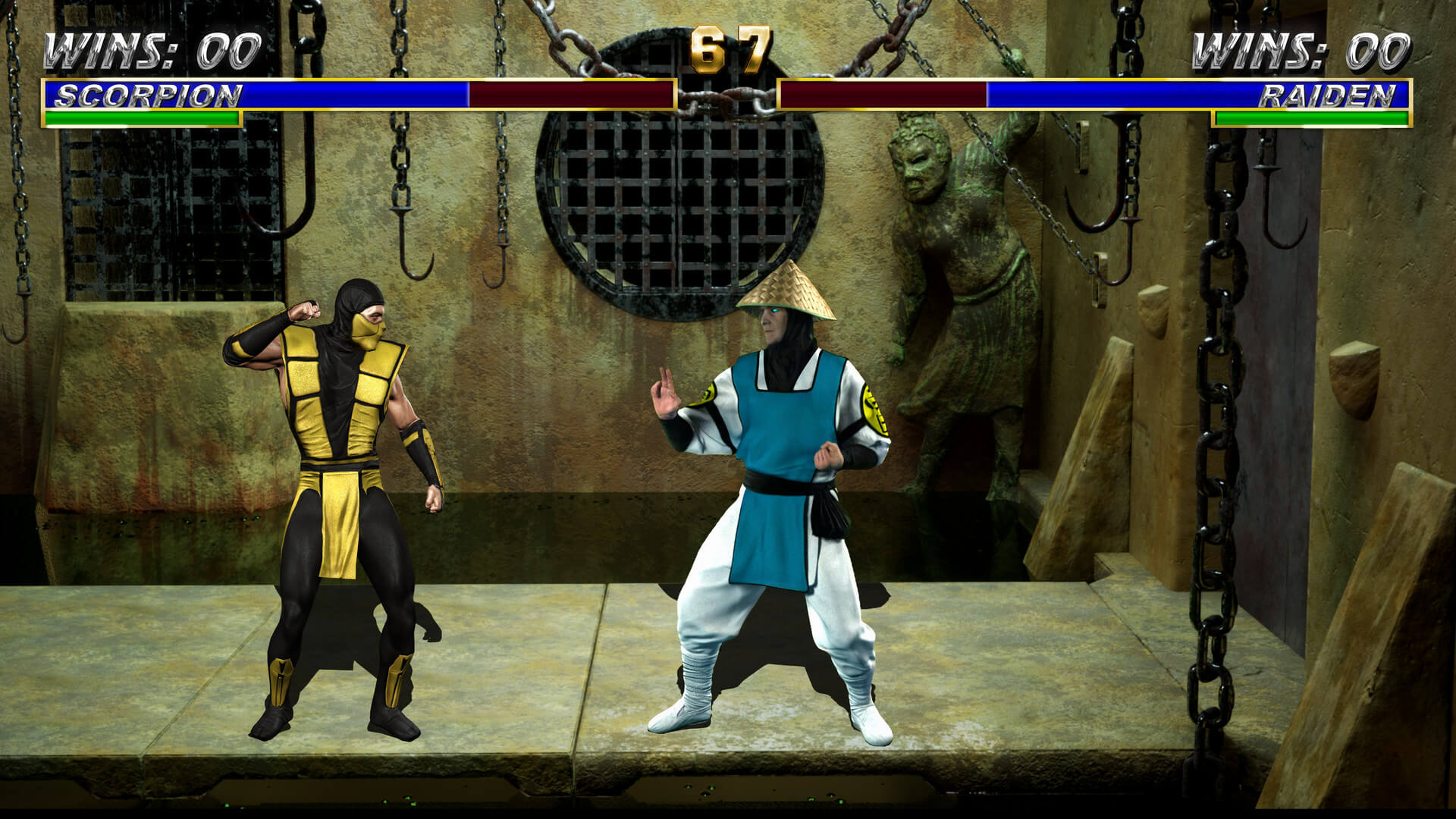 At the time of this writing the petition has gained over 5,800 signatures, and the burgeoning developer plans to approach Warner Brothers with a plan for crowdfunded development once their petition reaches 100,000 -- an unusual approach for a publisher as large as the corporate giant.

Although Eyeballistic have greatly expanded their tools and capabilities - including customizing popular proprietary online GGPO tech used similarly by NetherRealm Studios in 2016 - the rallying of fan interest can guarantee nothing more than support for the concept, which has remained mercurial through its many different forms and incarnations.

Last year a PEGI content rating renewed speculation about the existence of the once cancelled Mortal Kombat Kollection Online. Rumor mongering continues to speculate on an impending Mortal Kombat announcement, but for now we can only wonder.
[Related Article: MK30: The Creation of Scorpion's Mortal Kombat Spear]
Would you like to see Mortal Kombat Trilogy live again? Share your thoughts with us in the comments below and speculate about upcoming releases in the Future Mortal Kombat forum. Or go back in time to the games that inspired it all in the 2D Kombat Klassics forum!