The Mortal Kombat hype train continues with four new TV spots showcasing the coming battles between good and evil. Scenes from the red band trailer play out in rapid succession with new previews of characters and action from the coming attraction! Watch it all right here:
The four TV spots have been cut together and posted to YouTube [embedded above], beginning with the voice of Ludi Lin as Liu Kang declaring "Mortal Kombat has begun." A fitting start to a flurry of fast cut fighting and action revisiting scenes featuring Scorpion, Sub-Zero and more from the ensemble cast!

New footage shows Cole Young (Lewis Tan) in a frozen cage-like environment squaring off with blade and baton weapons that extend over his forearms. He appears again in more footage opposite a leaping Goro, wearing the same unusually layered torso armor and weapons.

The trailer shows more of Sonya Blade (Jessica McNamee) and her battles with Kano (Josh Lawson), Mileena (Sisi Stringer), and a camouflaged Reptile. Mileena also leads an unidentified bad guy speculated to be Reiko (Nathan Jones), and Kabal (Daniel Nelson).

Kabal was recently featured in a promotional banner on the side of Shang Tsung and other antagonists from the film. Originally introduced in Mortal Kombat 3, the ex-Black Dragon warrior wore a mask as part of ventilators that kept him alive after injuries sustained during Shao Kahn's invasion of Earthrealm. A morally flexible mercenary, Kabal has never held allegiance to Outworld in the games.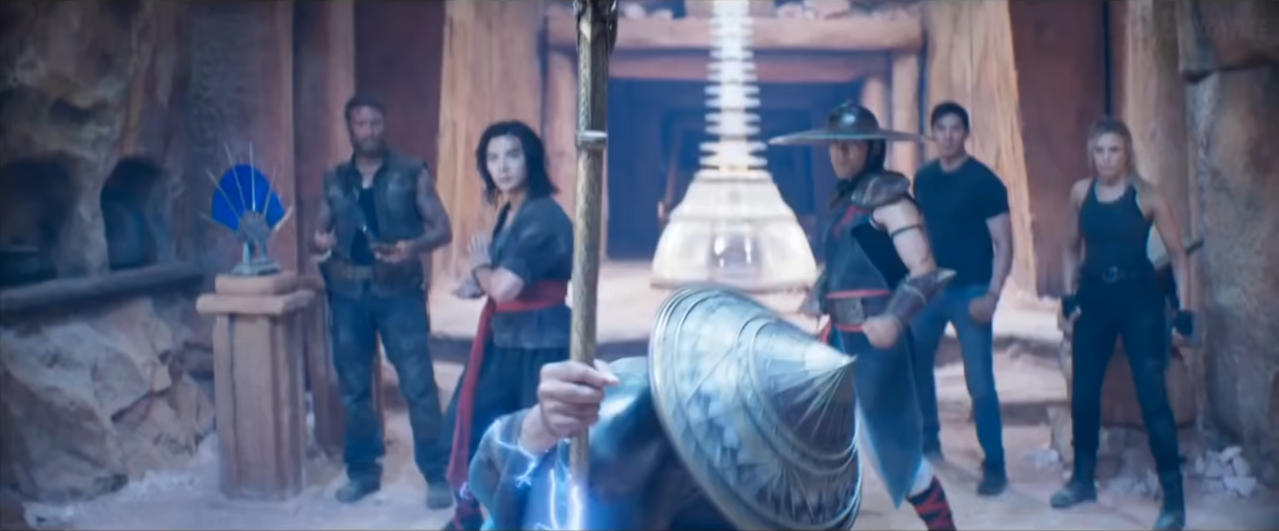 Mortal Kombat is coming soon in available cinemas and streaming to HBO Max. Download the MKO App via App Store or Google Play to subscribe to the April 16th calendar event and share your thoughts on this story with a like and comment below! Find & discuss more stories on the Media & Merchandise forum!