Fans looking to wind the clock back with a belated digital purchase of Mortal Kombat: Komplete Edition may no longer be able to do so. The packaged and patched PC edition of the 2011 reboot has been removed from Steam. Read on for details:
A notice posted to the Steam product page obliquely states: "At the request of the publisher, Mortal Kombat Komplete Edition is no longer available for sale on Steam." Update: The developer has now officially outlined online services closure due to network changes.

The game was subject to discounts as recently as February. A purchase option is also missing from Xbox Marketplace, even though a variety of downloadable additions, including guest fighter Freddy Krueger, still appear to be available. At the time of this writing, Mortal Kombat: Komplete Edition is also for sale as usual on PlayStation Store.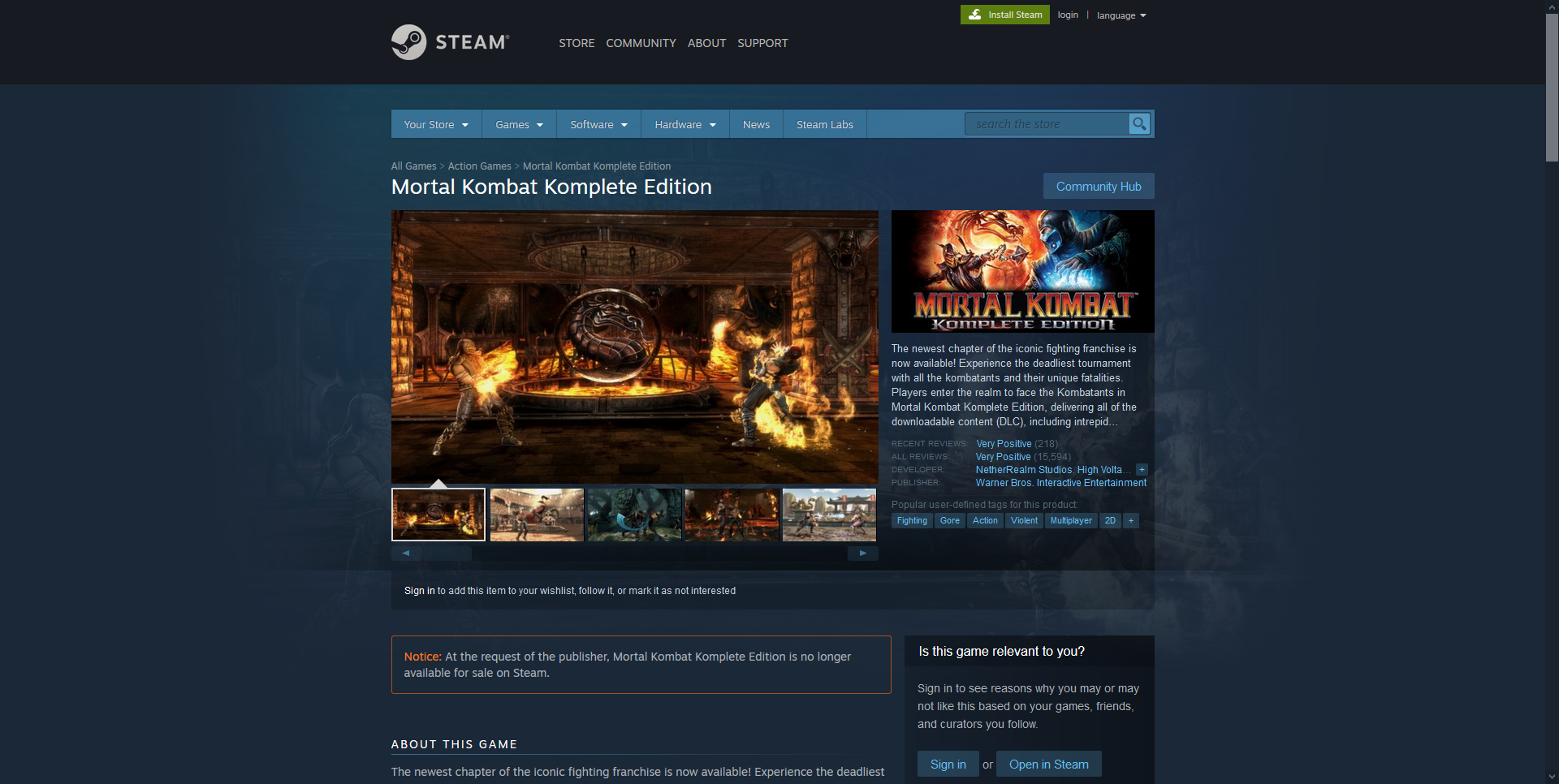 Some fans have speculated guest character Freddy Krueger could be the cause of the removal. In 2019, Bloody Disgusting reported that rights had reverted to the Craven estate via US copyright law that allows writer/creators to reclaim ownership of their work after thirty-five years.

Similar claims have tied the Friday the 13th franchise up in legal disputes, putting an effective freeze on additions to the licensed video game. This hasn't effected availability of the title, though. Likewise, Freddy Krueger DLC released in 2017 to Dead By Daylight remains available on Steam. Freddy can also be purchased individually for MK2011 on PlayStation.

Mortal Kombat Online has reached out to NetherRealm Studios for more information, but has not yet received a reply at the time of this writing. We have also not been able to verify any challenges to Mortal Kombat Mobile, where Freddy Krueger has been available since 2016.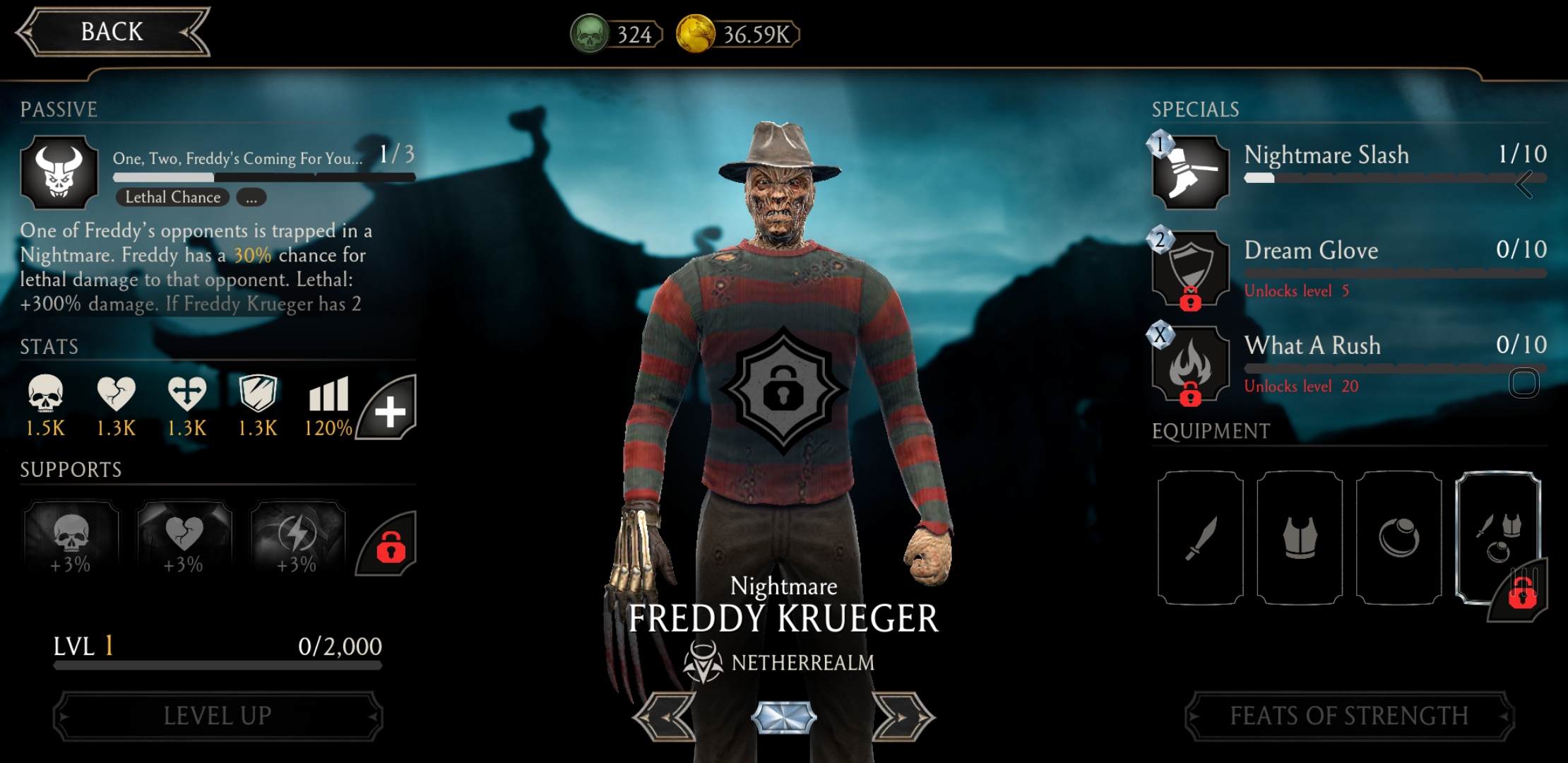 The 2011 Mortal Kombat reboot provides heavy inspiration for next month's animated feature Mortal Kombat Legends: Scorpion's Revenge. Will you be playing in April? Share your thoughts in the comments below and go back a decade in the Mortal Kombat (2011) forum!