A new selection of Mortal Kombat TV spots has hit the internet offering morsels of unseen footage and brief glimpses of some familiar attacks and characters. Read on for details and mind the spoilers:
The latest promo clips follow four other TV spots with renewed focus on the battle between Hiroyuki Sanada Scorpion and Joe Taslim as Sub-Zero. Their conflict includes the growling utterance of a certain much-discussed catchphrase, but this time also reveals the unthinkable detail of Sub-Zero catching Scorpion's spear!

The trailer also reveals the first sighting of vampire character Nitara! The bat-winged warrior glides onto a golden statue overlooking a courtyard or arena. The character first appeared in 2002's Deadly Alliance before fading into obscurity. She recently made a cameo in the animated feature Mortal Kombat Legends: Scorpion's Revenge and was previously revealed to be played by Elissa Cadwell.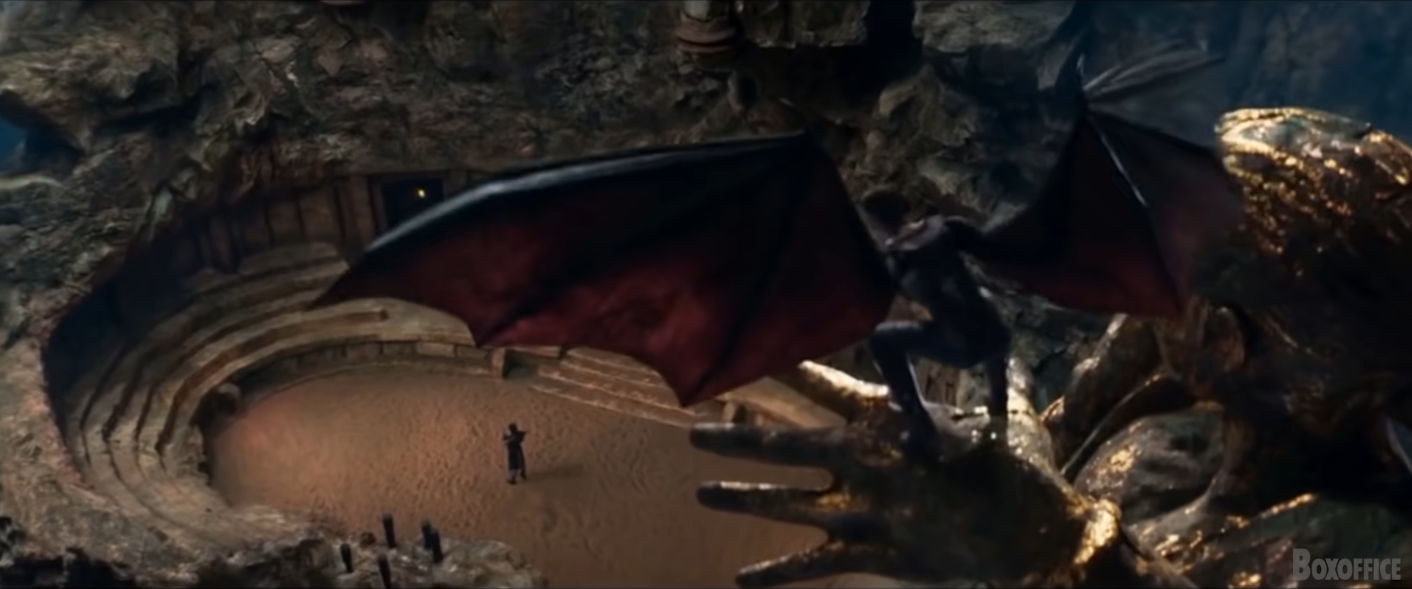 Also of note are new scenes that show a looming Shokan warrior statue wielding four statues, Mileena baring more of her fangs, and Sonya Blade executing a game-inspired pink ring blast! Click the thumbnails above to see those moments or watch the embedded video.

Mortal Kombat is less than one month away! Subscribe to the calendar countdown and download the MKO App via App Store or Google Play to receive notices! Are you excited by what's in the trailer? Share your thoughts in the comments below and find more stories in the Media & Merchandise forum! Special thanks to MK Online User trynax for sharing this link!