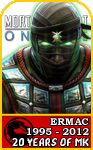 From the Palace Gates of Shang Tsung's Island, to the invaded streets of metropolitan Earthrealm: The more things have changed, the more they've stayed the same! The tournament called Mortal Kombat has raged for over 20 years -- and for the first time since that momentous anniversary -- the game is about to change!

June 2nd will reveal the long awaited next instalment of Mortal Kombat! As the month of May winds to a close, we have been asked a simple question in promotional anticipation: Who's Next?

We asked a very similar question this time last year! In 2013, it was Smoke who emerged from the months of debate and thousands of votes as a controversial victor! Like the warrior himself - the conclusion was enshrouded in a fog of doubt and uncertainty. With the new game mere days from launch - and new measures in place - nothing can be taken as fact! True champions must defend their title, and we must ask the question eternal: Who is the Supreme Mortal Kombat Champion?

The ultimate fan voting tournament has become an annual tradition on Mortal Kombat Online - summoning the entire fanbase to agree on a single champion from sixty-four fighters! In 2014: the event will reflect the promotional cycle of a brand new game - introducing newly revealed elements as the tournament unfolds! Read on to learn more about what it all means and how you can join in!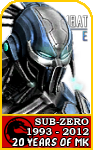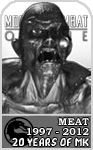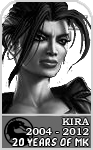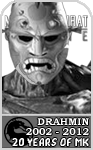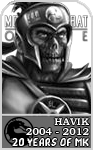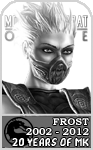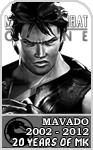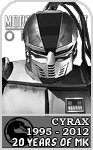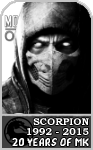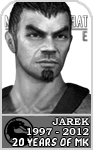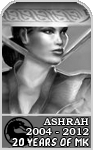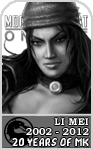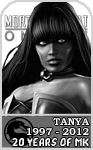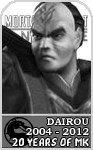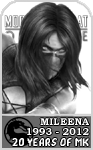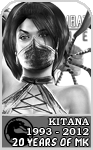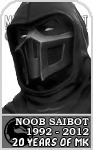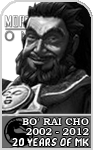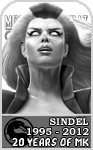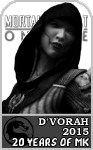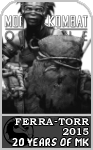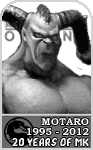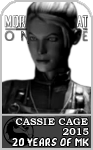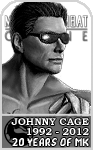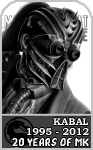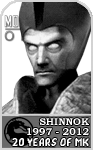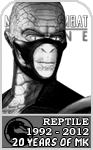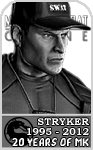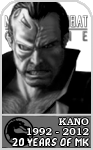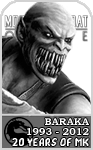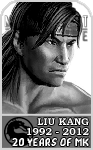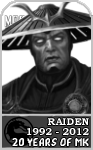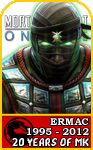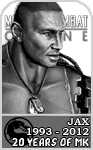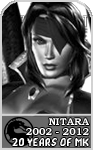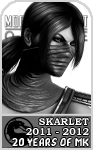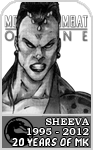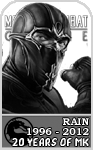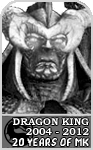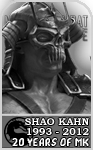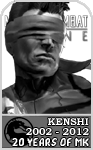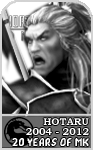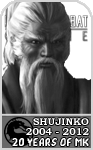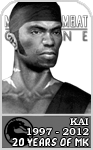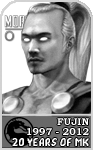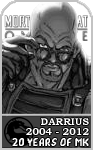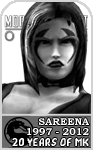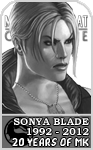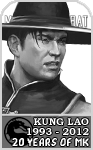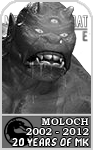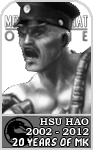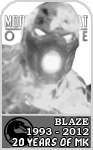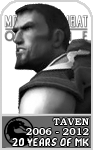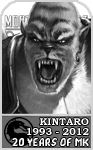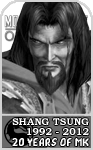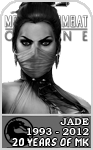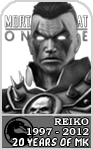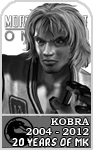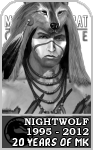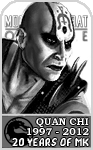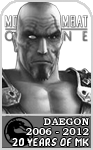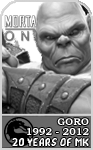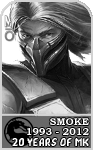 As noted; we will once again bring together sixty-four kombatants in a single elimination tournament bracket. Each result will be determined one fight at a time by regularly unlocked updates to the MK Online User Poll [located top left]. This means it's up to you to determine which character will defeat his opponents to emerge Supreme Champion!

The two previous winners have been seeded at the top and bottom positions of our bracket, but in 2014, we're keeping ourselves open to take inspiration from the new game! As First Round battles are unlocked; we will be incorporating newly revealed characters into the bracket where available! Criteria for voting is completely up to you, but we recommend taking into account the most recent versions of characters, either from the conclusion of MK2011, or reveals for the upcoming new game! [Note: We always suggest voting for characters, rather than against.]

In 2010, no less than nine characters were revealed in the Mortal Kombat launch trailer! Come June 2nd, we'll be hoping to welcome a variety of characters not seen since Armageddon, as well as continuing cast from the last game. Who's Next? You'll have to be on Mortal Kombat Online to find out!

Voting is key to the process, but we want to know your opinions as well! We're encouraging everyone to get creative in their support of a favourite character by adopting custom forum signatures and avatars! You can edit our signature example template to include your favourite character [below], or come up with your own tournament-winning slogan to convince fellow users of a character's superiority! Upload an avatar, or choose one from the MKO User Icon Library in your Settings.


Edit in a character's image & name to show your support on the forums! [FAQ]
To be eligible to vote, you must be a registered member of Mortal Kombat Online. Users must adhere to forum and account rules and a basic code of conduct. Users found registering multiple accounts, or attempting to ballot stuff, will be disqualified and banned indefinitely. New accounts may face voting restrictions but should be encouraged to share their thoughts on the forums to unlock voting privileges.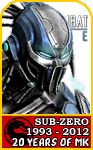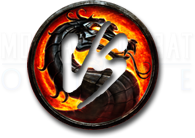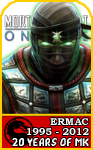 Mortal Kombat has always been and will always be! Throughout the ages there has always been a Mortal Kombat Champion -- a fighting warrior ready to defend their title, or die trying. In 2014 we gather sixty-four characters to once again ask the question: Who is the Supreme Mortal Kombat Champion? Five gruelling rounds have brought us to an answer - and them ore things change, the more they stay the same! It's a rematch of the 20th anniversary finale! A chance to rewrite history with a new outcome!

Sub-Zero: A beleaguered former champion whose mascot status has equally made him a tournament favourite and targeted headliner! His 2012 title made him the #1 seed, but his return to the final was surprising after a punishing 2013! Lingering contemporary visions of a cryomancer turned cyborg did not slow him down. The confirmation of a mystery Sub-Zero for Mortal Kombat X buoyed his relevance. Is this enough to declare Sub-Zero the 2014 Grand Champion? His path through the tournament saw the elimination of: Meat (R1), Drahmin (R2), Cyrax (R3), Kitana (QF) & Noob Saibot (SF).

Ermac: A composite being forged from the souls of defeated warriors! Once the stuff of rumor and legend, Ermac has grown to become one of the most popular characters in the series! His progression from red palette swap came late, but has seen a steady development of an intriguing and unique character. He loomed large as a powerhouse in the recent game, bolstering his cult status to legitimate stardom. He has been the most consistent fighter, but never Grand Champion. Will the #4 seed win the 2012 rematch? His path through the 2014 tournament saw the elimination of: Jax (R1), Nitara (R2), Rain (R3), Fujin (QF) & Shang Tsung (SF).

From the top of the Pyramid of Argus, to the ruined metropolis of an Earthrealm Street besieged in a twisted new timeline. Only one of these kombatants can be proclaimed the Supreme Mortal Kombat Champion! Now is the time to vote for the greatest of two. Look deep within your soul and choose with honor as ask once again. Who will reign supreme?... FIGHT!


To be eligible to vote, make sure you've registered to Mortal Kombat Online and visit regularly to stay up-to-date with the latest poll battle. You can discuss all the tournament match-ups and voting on the forums. We want this to be a massive event, with every self-respecting MK fan having their say in the overall tally! Follow us @MK_Online and like us on Facebook to help spread the word to the entire fanbase! There can only be one Supreme Mortal Kombat Champion - only the strongest will survive!