A sense of ceremony weighs heavily on the latest image released by Mortal Kombat: Legacy Director, Kevin Tancharoen. With the first look at Sub-Zero released yesterday [full story], it makes perfect sense that Scorpion would follow! [via @KTANCH]
Ian Anthony Dale stars as the fan-favourite character, who is set to appear in at least one episode boasting an all-Japanese script. This speaks to the authenticity that Tancharoen appears to be injecting into his portrayal, which tells a story that begins with Hanzo Hasashi and will presumably lead toward his transformation into a vengeful spectre seeking revenge for the death of his family and clan.

The Scorpion saga is one of the better known plotlines from the games that entangles the ninja's blood feud with Sub-Zero and the Lin Kuei clan, and the sinister machinations of Quan Chi, who plays a pivitol role in prolonging the feud.

Maurissa Tancharoen, older sister to series Director, Kevin, has confirmed her involvement as Scorpion's doomed wife, Kana. In a recent interview with IGN, Maurissa talked about working under her brother as an actress and learning Japanese for the role. The elder Tancharoen is no stranger to new media, better known as a writer for Dr. Horrible's Sing-Along Blog, with credits for Drop Dead Diva and Dollhouse.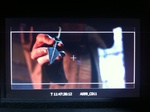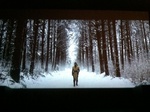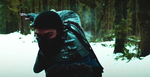 The image is the second glimpse we've seen of the yellow ninja regalia, a different view, which appears to have some samurai influences in design. Included alongside an oni-esque face mask is Scorpion's trademark spear weapon, an item also teased some months ago.

Scorpion is expected to appear in at least two of the nine anthology episodes, which will not feature series heroes, Liu Kang or Kung Lao according to a new interview with Hadoken.net. The director tells the site, "I want to save that for season 2. It will be a story about him and Kung Lao."

Mortal Kombat: Legacy makes its official premiere April 12, streaming live at the conclusion of a four hour gaming session with the director and guests, via Machinima. The first episode will air via the stream, with an official release to follow sometime after. A sneak peak trailer has already been released by the site, featuring Michael Jai White and Darren Shahlavi as a battle locked Jax and Kano [full story]. The fight is pre-cybernetic eye for Kano, who Tancharoen stresses will appear as he does in the games.

For a complete cast and crew listing and links to all of the stories that have led to this point, check out Mortal Kombat Online's complete MK: Legacy overview. Coverage includes an earlier spotlight on Jeri Ryan, the twittering starlette who plays Sonya Blade. Get updates on the move by following @MK_Online!